MoDOT keeping up with winter storm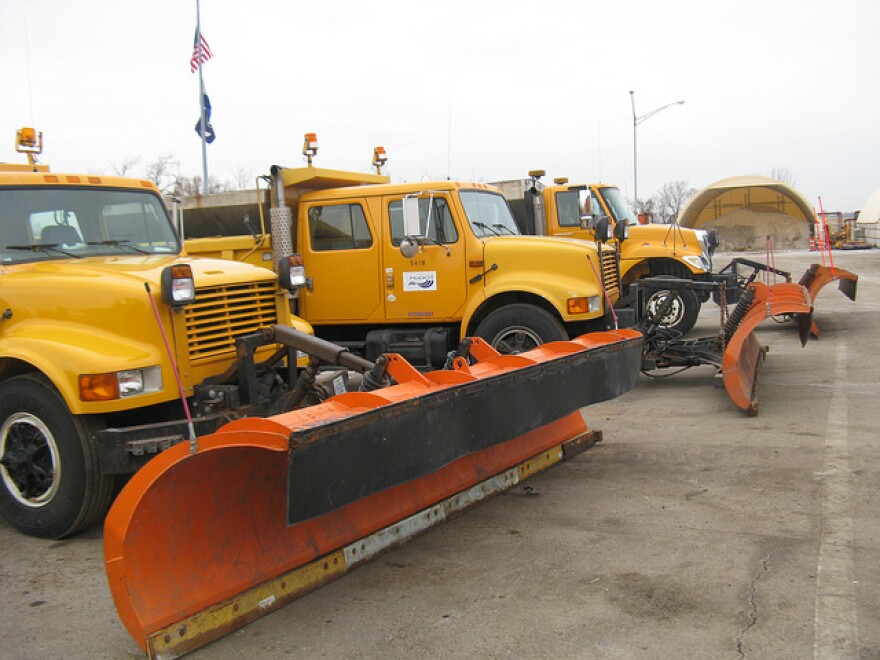 The Missouri Department of Transportation is urging driver to take it slow and be careful if they must travel this Christmas night.
Crews will be out salting and plowing through the duration of the storm, which is supposed to last until about midnight. They were out Thursday night and early this morning pre-treating the roads with salt brine, which made a huge difference when it started snowing earlier than expected, says maintenance superintendent Larry Doelling.
"It did cover a little bit, but with a little bit more salt brine or some rock salt, maybe a little plowing, it cleared the roads right up," he says of early-morning efforts.
At Lambert Airport, travelers saw just a few delays and minimal cancellations, says director Rhonda Hamm-Niebruegge. Most of the travelers left before 4pm, though she says the airport is watching what happens as the storm moves east.
"As we get into Saturday and Sunday, especially Sunday, you start seeing your heavy travel days back. It looks like on a local basis we'll be fine if we can hold up with all the coastal traffic and the weather," she says.
Updated road conditions can be found here. Information on Lambert flights is available here.