On Chess: 2 St. Louis universities win top honors at the President's Cup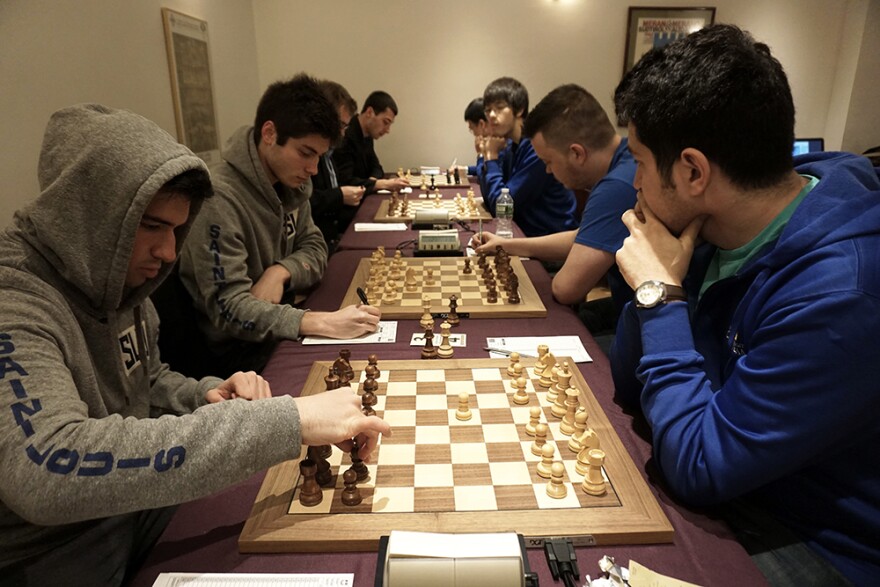 Collegiate chess is a subject that has cropped up often in this column, and rightfully so. The explosion of interest that this rather niche market has attracted is not without merit. One of the trend setters in this field was certainly the University of Texas at Dallas, incidentally. This university's first chess team arrived in the fall of 1996, and started the idea of offering "chess scholarships."
Since chess players are usually known for their brain power, it was seen as a perfect way to increase the brand of the university while attracting some of the brightest minds to its campus. As for the students, they would have the opportunity to attend college basically for free.
Competitions between universities in chess have obviously existed for many decades before the start of chess scholarships, but this idea quickly attracted many titled players from around the world to American universities. Nowadays, there are many universities that offer chess scholarships. The competition for students during tournaments is fierce, and more and more universities are joining the fray.
Last weekend was the Final Four of Collegiate Chess, officially known as the President's Cup. The top four universities, based on their ranking at the 2016 Pan-American Intercollegiate Chess Championship, are invited to duke it out to determine which is the strongest chess program in America. The field saw three established programs and one newcomer. The teams were Webster University, the powerhouse led by GM Susan Polgar, which won the previous four editions; Texas Tech, coached by GM Alex Onischuk, former U.S. Champion, who won the two before Webster started their run; University of Texas at Dallas, one of the bastions of collegiate chess; and the new kids in town, Saint Louis University.
The tournament took place in one of the oldest chess clubs in America, the Marshall Chess Club in New York. Thanks to the generous sponsorship of Booze-Allen Hamilton and Two Sigma, this tournament has been held in NYC for the last few editions. The format is simple: every team consists of six players, four that play in a match and two alternates, and each university faces each other once. The one with the most individual points wins.
Every team had strong training sessions. Every SLU member played an invitational tournament at the Chess Club. Webster had their own internal tournament on their campus; they even invited the reigning Russian Chess Champion to give a lecture, and brought two more players as analysts to New York. From my days at UTD, I know that it is tradition to devote time before the Final Four for preparation, and that the entire school stops to give them a send-off: even the cheerleaders are called in for this one!
In New York, Webster's consistency could not be broken. A fabulous performance by their top-board, Le Quang Liem from Vietnam, with 2.5/3, coupled with solid showings from others (including their reserve, Vasif Durarbayli, who has won every single game he has ever played for Webster in a Final Four!) was sufficient for them to take the title. Texas Tech finished second, SLU a close third and UTD had a somewhat disappointing last place result. It is Webster's fifth time consecutively winning, certainly a praise-worthy record!
Most students return from the Final Four to play catch-up on exams and assignments, while some will spend the early morning hours and also burn the midnight oil to do that, since they are busy during the day: Yaro Zherebukh from SLU and Ray Robson from Webster are already competing in the 2017 U.S. Championship. That certainly says it all about the quality of collegiate chess.
Alejandro Ramirez earned his Grandmaster title by the age of 15. That achievement set Ramirez as the first Centro-American to earn the elite GM title. Ramirez is a new resident of Saint Louis and is the new coach of the Saint Louis University Chess Team