Wow! Take a look outside the hatch at the very top of the Gateway Arch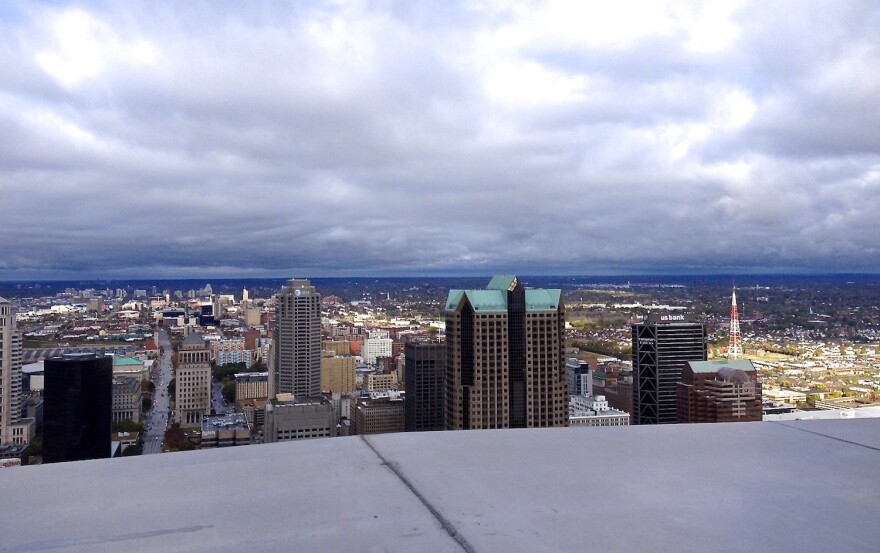 As part of the 50th anniversary festivities for the Gateway Arch, the National Park Service invited media to the top of the monument Wednesday morning to peek out the hatch.
It's really windy 630 feet above the city.
And awesome.
Park rangers set up a ladder in the observation area in the top section of the Arch. They opened the hatch in the ceiling, so reporters and photographers could climb up and poke their heads and arms outside to take photographs.
Arch historian Bob Moore was among the Park Service employees who got to take a look. He's worked at the Arch for 25 years, but this was his first view out the hatch. He said the experience gave him a new appreciation for the ironworkers who constructed the monument.
"I think of all the photographs I've seen taken while the Arch was being built. People standing up there without any harnesses on and smiling. Then you're out there, and it's pretty cool," Moore said.
As windy as it was, Moore says it was a mild day because the Arch didn't sway.
Here's another view: