Legislation to map Missouri's special taxing districts moves through Capitol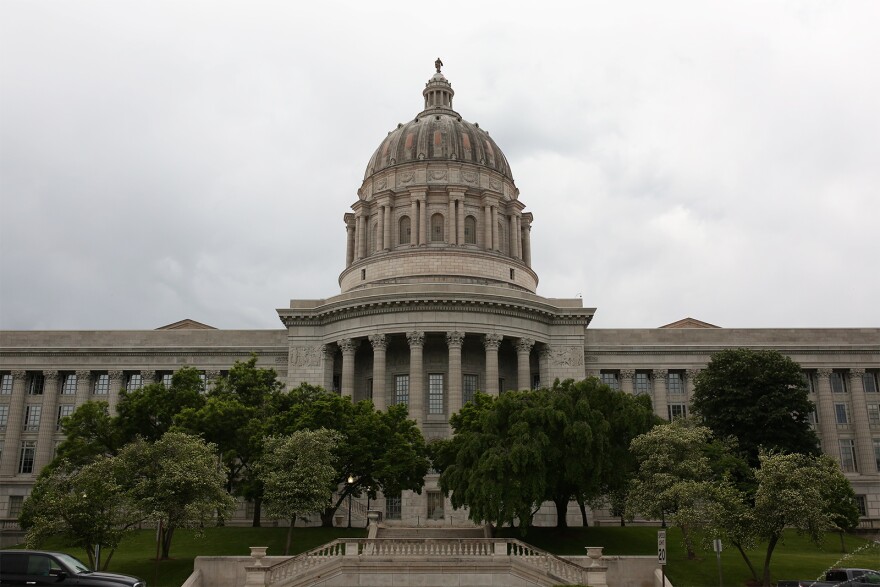 A bill moving through the Missouri General Assembly calls for mapping the state's more than 2,200 special tax districts.
The number of such districts has exploded over the last 10 years, according to the bill's sponsor, state Rep. Phil Christofanelli, R-St. Peters. He said in some areas the layering of districts has pushed sales tax rates up in "a considerable way."
"It's not like they are isolated little islands. They overlap on one another," he said.
The legislation would require the Department of Revenue to map the boundaries and put the information online.
"A taxpayer, before they make the decision to form another taxing district, should have the ability to fairly see how many already exist," Christofanelli said.
The Department of Revenue has already started working on the software. The legislation would make sure the online portal is created and maintained, even when new leadership arrives in Jefferson City.
"So if we have a change of administration at any time of a new director of the Department of Revenue they can't just move the project aside," said Christofanelli.
State officials have rough estimates on the cost. They anticipate developing the digital map and making it live on the internet will have a price tag of around $10,000. Maintaining it should run around $1,500 a year. Those costs are expected to be absorbed into the Department of Revenue's regular budget.
Taxing districts have come under the microscope. St. Louis Public Radio reported last year that it's difficult for consumers to know when they are in a special taxing district. Community improvement districts, for instance, are allowed to charge an additional 1 percent sales tax but are not required to post that information ahead of the sale. In St. Louis the overall sales tax rate at some locations is more than 12 percent.
The St. Louis Development Corporation, which handles economic development in the city, said last year it did not have a map or list of all of the city's special taxing districts. Executive Director Otis Williams said he wanted his office to start keeping track.
Efforts to reach Williams last week for comment about efforts in Jefferson City were not successful.
The issue has also grabbed the attention of Missouri's state auditor Nicole Galloway. She has been critical of what she called a lack of transparency regarding special taxing districts. Her office's recent audit of the BaratHaven Community Improvement District in St. Charles County showed it was layered with a Transportation Development District. Auditors did not find documentation to make sure CID funding was not used for costs that should have been covered by the TDD.
The bill currently moving through the Missouri legislature could make it easier for cities and communities to track taxing districts and provide transparency to Missouri residents about how much they are being charged in sales taxes in specific areas throughout the state.
House Bill 1858 has been referred to the Rules-Administrative Oversight Committee.
Follow Wayne on Twitter: @WayneRadio