Advocacy group: Limiting tax incentives could decrease inequality in St. Louis
A coalition critical of the tax relief St. Louis awards developers wants lawmakers to make processes to grant tax incentives more transparent and more equitable.
When it started in 2016, Team TIF focused on education. But now that the public is more aware of how the city grants developers incentives, the coalition is pushing for policy changes, volunteer Molly Metzger said.
"The problems that we see in St. Louis and other cities — of racial segregation, of stark inequality — these are not created by markets alone. They are created by markets that were structured by governments," said Metzger, a professor who studies housing policy at Washington University's Brown School of Social Work.
"Because government created the problem in large part, I think it's very much appropriate that government would also be part of the solution," she said.
See also: Are TIF, tax abatement being used in St. Louis in the best way? A tale of 2 differing philosophies
New tax-incentive regulations could encourage developers to spread their projects throughout the city. That could decrease racial and economic inequality, Metzger said.
The city has moved forward on some procedures that complement the group's goals. Last year, the St. Louis Development Corporation, the agency that recommends whether a development should receive the city's help, committed to building an online portal to give the public easier access to incentive-related documents. The decision came after a report the SLDC commissioned found that the city would not collect about $709 million in tax revenue because of tax abatements and tax increment financing — or TIF — city officials awarded developers between 2000 and 2014. During last year's mayoral primary, then-candidate Lyda Krewson endorsed "inclusionary zoning," regulations that in other cities have required developers to provide low-income housing in exchange for tax incentives.
But Team TIF is pursuing new state and local rules on such incentives and commitments from the city.
Metzger and co-writer Nay'Chelle Harris published a case study of the coalition's work in January, where they identified "transparency and public participation" and "progressive and racially equitable development" as priorities.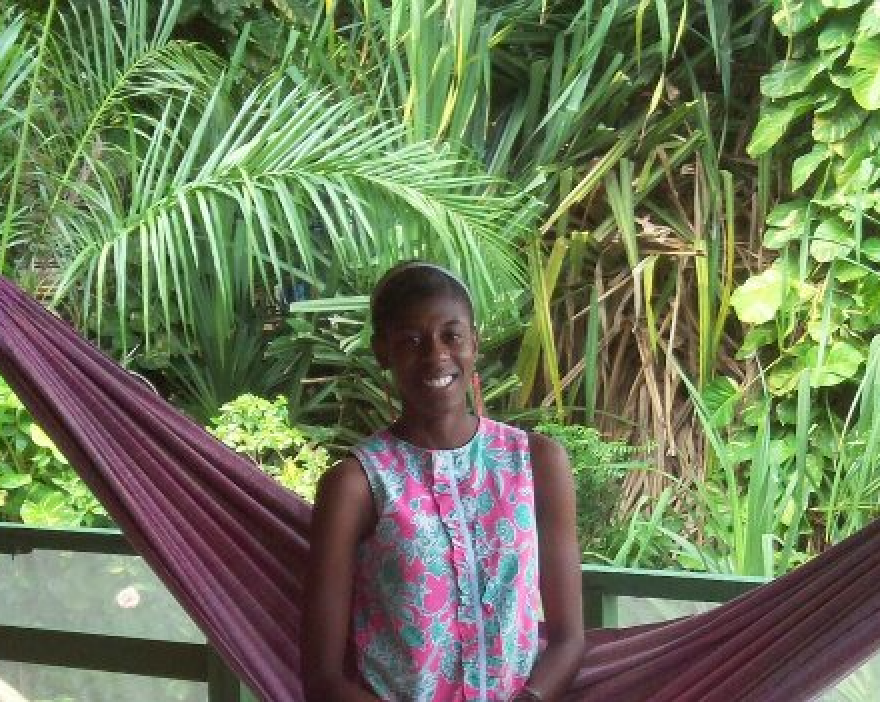 Last year, the group drafted bills that, if passed by the Board of Aldermen, would require the city to post development proposals online 10 days before the TIF Commission's public hearings, to video-record public meetings held by the SLDC, and to publish SLDC projections about lost and gained revenue on the aldermanic board bill. This year, Metzger said the group is working to convince the board to introduce the bills.
"We need a closer eye on that, so that we give just enough incentive to make the deal happen and not a dollar more than that," Metzger said.
Team TIF points to a 2011 study conducted by the East-West Gateway Council of Governments, which concluded that TIF incentives contribute to racial and economic inequality in the city. Metzger said that this makes changing policy an urgent need.
"Every bad deal that makes its way through the Board of Aldermen drains the city budget," she said.
SLDC officials declined to comment.
Alderman Jack Coatar, a member of the city's Housing, Urban Development and Zoning committee, said that he doesn't think the city's TIF practices are in such dire shape.
"I can't think of any TIF projects that have occurred while I've been a member of the Board of Aldermen in the past three years in which the city has lost money on those projects," he said.
But Coatar said the city is responding to the increased public scrutiny of tax incentives given to developers.
"Everybody is taking a much closer and more serious look at what tax dollars are being rebated to support development," Coatar said. "And I think you've seen the scaling back of a lot of incentives much more so than has happened in years past."
Even so, Coatar said that it's important for the public to pay attention to tax incentive deals, and that he supports increased transparency — particularly making development proposals available earlier and video-recording SLDC meetings. But he said the exact proposals may need more fine-tuning, because video-recording would require funding and a 10-day advance post might not be feasible.
Metzger also identified capping the use of incentives in strong market areas as a top priority. She said that between 2000 and 2014, 84 percent of TIF incentives were given to developments in the Central Corridor, an area comprised of Downtown, Midtown, the Central West End and several other thriving neighborhoods. Metzger said that granting more TIF projects outside these areas could help increase jobs and housing options in poorer neighborhoods.
Team TIF also advocates "inclusionary zoning" that would require developers to include a certain percentage of affordable units in projects that receive tax abatements or TIF. At a forum during the mayoral primary, Mayor Lyda Krewson said she would move the city towards inclusionary zoning.
Team TIF wrote, "Holding the new mayor accountable to her statement will be at the top of the Team TIF agenda in the coming year."
In a statement this week, Krewson said that affordable housing is critical. "Inclusionary zoning is one of the many tools we should be using to ensure affordability and promote mixed-income communities, and we should investigate how it can best be implemented in St. Louis."
Follow Kae on Twitter: @kmaepetrin