These metro St. Louis businesses are (mostly) out of here after 2018
Call it the circle of life for business. Some enterprises will thrive and survive for years, while others fall victim to changing business models, unaffordable overhead costs, changing tastes and other slings and arrows of outrageous fortune.
We decided to round up a number of metro St. Louis closings, some more publicized than others, that happened in 2018.
Fox Park residents were excited when neighborhood restaurant The Purple Martin got a new lease on life in early 2016 after a brief closure. The new owners overhauled the menu and introduced darts, a jukebox and karaoke and trivia nights, but It wasn't enough to kept the restaurant open. It closed in March 2018.
Forty-five years of serving up pancakes came to an end for the Belleville International House of Pancakes in August. A real estate agent working with IHOP franchisee Mohammad Youseff told the Belleville News-Democrat Youseff was planning to retire.
After a seven-year run, Quincy Street Bistro closed in October. The popular Princeton Heights restaurant at the corner of Quincy Street and Gravois Avenue had a cozy vibe and a comfort food menu to match. After a succession of chefs came and went, owners Sue and Mike Enright said it was "time to move on."
Also shuttering in October was the Collinsville furniture store known as the home of "no monkey business." Home Furniture served customers in Illinois and Missouri for 83 years. Ron Fredman, Home Furniture manager, told Fox 2: "We lost a lot of traffic….There's been a lot of damage to the building with the highway construction, the growth of big box stores."
We knew it would happen eventually, but the closure of the last Kmart, which is owned by Sears, in St. Louis County felt like the end of an era. The Florissant location was one of 142 unprofitable stores to shut down nationwide as part of Sears' Chapter 11 bankruptcy filing.
Beloved Central West End hangout Coffee Cartel served its last cup in October, after 22 years in the same location, at the corner of Maryland and Euclid. After a 36 percent drop in sales over the past two years, owner Dennis Gorg said it wasn't feasible for the shop to stay open.
Mike Randolph closed two acclaimed restaurants in 2018. First to go was Privado, which served its last intimate dinner for 16 in September. The concept was a closed restaurant where diners sat in front of an open exhibition kitchen and feasted on a tasting menu. Randolph said the financial model of the University City business was untenable. It was open for about a year.
In December, Randolph announced that he'd close Público, which had been open for about four years. The Delmar Loop restaurant focused on wood-fired fare inspired by Latin American cuisines. Randolph cited an increase in competition among similar eateries as a reason for the closure, which became official just a few days before Christmas.
POPtions, the purveyor of gourmet popcorn in Ladue, quit popping on Dec. 28. After 11 years in business, owners Andrew and Marilyn Freundlich told St. Louis Magazine, "It's time to turn off the poppers, start enjoying life and doing some of the things we've had on our bucket lists for quite some time."
On December 31, J.F. Sanfilippo's Italian Restaurant, which served St. Louis diners for about 27 years, closed its doors. Owner Joe Sanfilippo said the eatery, inside the Drury Inn & Suites on North Broadway downtown, fell victim to the departure of major businesses downtown and the arrival of Ballpark Village.
Llywelyn's lives! Just not at its Central West End location. The original Llywelyn's Pub closed its doors in September after 40 years. In a statement, owners Chris Marshall, Scott Kemper and Brett Bennett said, "While our [Central West End] location was the stimulus that has sparked over four decades of success, the physical location no longer fits within our business model the way it has in the past." The pub's outposts in Soulard, Webster Groves, Wildwood, St. Charles, St. Peters and O'Fallon, Mo are still pouring.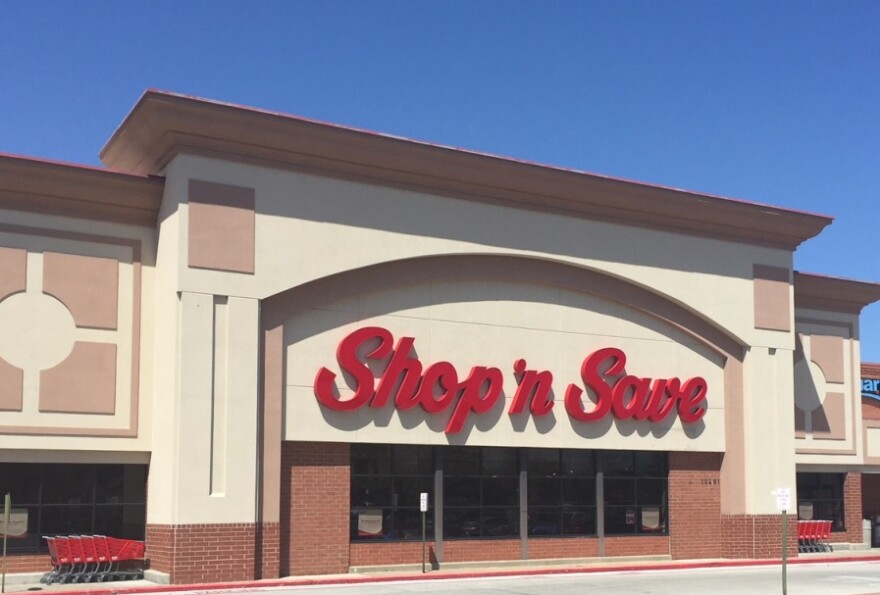 The closure of a slew of Shop 'n Save stores in November hit a lot of St. Louis area neighborhoods hard, not to mention more than one-thousand employees. The closings came after owner SuperValu announced the sale of 19 Shop 'n Save stores to Schnuck Markets. As for 16 stores it couldn't sell, in November the grocery chain started massive sales ahead of the shutdowns. Why did Supervalu sell? This article in an industry publication explains it — kind of.
Discount retailer Here Today, based in St. Louis, will close all of its stores in January, but may reopen later in the year. Founded in 2013, the chain has eight stores in the St. Louis region, one in Jefferson City and one in Cape Girardeau. They sell clothing, groceries, electronics and household items. The reasons for the closure aren't clear, but one thing is certain: The stores are offering discounts of up to 40 percent on all items.
The good news: Kemoll's is not closing. The bad news for regulars at the downtown St. Louis restaurant: The 92-year-old eatery is moving west, to Westport Plaza in Maryland Heights. Owner Mark Cusumano told St. Louis Magazine that the downtown lease was expiring in February, "and though the business level was still good, 'it was moving in the wrong direction.'" Kemoll's we reopen as Kemoll's Chop House in February 2019.
Despite news reports announcing its eminent demise, the oldest independent coffee shop in downtown St. Louis is not closing its doors, at least for now. As far back as July, word was that the Washington Avenue Post Grocery Store and Coffee Bar would be calling it a quits after 14 years in business.
KSDK.com quoted its owners saying they would be closed by the end of August. Guess what? They're still open. The same article left the door open for a transfer of the business to new owners. It looks like that will happen. St. Louis Public Radio got this response to our query:
"The Post is currently owned by the original owners. The business has a contract signed to sell the business to another family. The closing should take place in mid-December."
We'll raise a cup of cheer (or coffee) to that!
More: Take a look back at beloved St. Louis eateries at LostTables.com
What did we miss? If you know of any metro St. Louis business closings we should know about, please share in the comments section.
Follow Holly Edgell on Twitter @hollyedgell.