Amid Controversies, Embattled Nicastro Tries To Keep Focus On Kids
Missouri's commissioner of education has been buffeted by two controversies that have led to calls for her resignation but also expressions of support from her bosses on the state board of education.
To explain the controversy swirling around Chris Nicastro, Missouri's embattled commissioner of elementary and secondary education, state school board member Mike Jones invokes the words of a legendary Texan, Jim Hightower:
The only things you find in the middle of the road are yellow lines and dead armadillos.
Nicastro has been under attack for several weeks following the release of emails concerning her consultation with a group pushing a ballot initiative and the awarding of a consulting contract to another group studying Kansas City schools.
Jones, who also serves as a senior policy adviser to St. Louis County Executive Charlie Dooley, says he backs Nicastro. He thinks the education commissioner is only trying to do the job she was hired to do, but groups on both sides of the thorny issue of education reform have faulted her behavior, trapping her in the middle.
"Trying to be neutral in a gang fight can be a dangerous place to be," Jones says, "and I think she's finding that out."
He added: "In trying to navigate, which I think Chris is trying to do, she's been caught in the middle of the road. She's that yellow line. Fortunately, she's not a dead armadillo."
Others aren't quite so generous in their appraisal of Nicastro's behavior. Mark Jones, political director of the Missouri-National Education Association, says that the emails show that Nicastro has abandoned neutrality and sided with groups hostile to public education.
And state Sen. Maria Chappelle-Nadal, a Democrat who also sits on the University City school board, minces no words, calling the commissioner "a liar" who says one thing to members of the legislature and another to educators.
"My issue with her is that she has not been honest, and I'm not going to tolerate it," says Chappelle-Nadal, who has introduced legislation to make it easier to have Nicastro removed from her position. "If I cannot trust an administrator, regardless of his or her party, there is an exceptional problem there."
Nicastro herself, asked if she feels under attack, responded with a somewhat rueful laugh. But she defended a career of several decades in public education and said that it's time for Missouri to start doing something different to help students and schools that are struggling. Those kind of changes don't always sit well with established educators, she said, but she can handle the criticism to see her agenda through.
"I think the notion that all of a sudden I've stopped supporting teachers and stopped supporting public education -- I guess I shouldn't be surprised by anything in this day and age," she said, "but that did catch me a little off guard."
Teacher tenure and consultant report
The calls for Nicastro's ouster began last month, when an Associated Press story featured emails gained through the state's Sunshine Law. They showed that the commissioner had worked with the Children's Education Alliance of Missouri, a group funded in large part by Rex Sinquefield, on a proposed initiative petition.
Among other things, the petition would have limited tenure protection for teachers and other educators.
Nicastro consulted on the parts of the proposal involving changes in wording on student performance and who might be covered by tenure changes. But the biggest outcry came over the so-called fiscal note on the proposal – how much the changes would cost local districts. The AP story explained the issue this way:
"Agency records show that a staff member originally proposed saying there was the 'potential for significant unknown costs' to local school districts, but Nicastro changed that to say 'cost unknown.'
"By contrast, the MNEA suggested to the auditor's office that the initiative could cost $5.5 billion to implement and an additional $93 million annually to develop and administer standardized tests for every subject at every grade level for use in staff evaluations."
That issue brought calls for Nicastro to leave her job, and that flame was fanned by another story in the Kansas City Star earlier this month. That story used new emails to show Nicastro's involvement with a proposal from a group known as CEE-Trust, which was hired by the state board of education during the summer to do privately funded research on possible changes for the unaccredited Kansas City schools.
The story outlined how members of the DESE staff had worked on the CEE-Trust proposal, which at $385,000 cost more than others. It quoted Steve Green, superintendent of the Kansas City schools, as saying that the process "suggests a conspiracy against our success."
In the wake of that story, more calls came for Nicastro's ouster, including one signed by eight Democratic members of the General Assembly, from the St. Louis and Kansas City areas, as well as other groups such as the St. Louis County NAACP and the Missouri unit of the American Federation of Teachers.
On Monday, the St. Louis County branch of the NAACP announced a #nicastroMUSTgo petition drive to oust the education commissioner. The campaign, which hopes to have 1,000 signatures by next Monday, urged parents and students in unaccredited school districts to contact the governor and members of the legislature to urge Nicastro's departure.
Nicastro is hired by the state board of education, whose members are appointed by the governor. It currently has no members from Kansas City.
To add to her woes, on Friday the Kansas City school system filed suit to prevent the state from breaking up the district, which is unaccredited and faces the possibility of student transfers. The lawsuit says Nicastro has worked "covertly to orchestrate a breakup of (the district) into charter schools."
In Kansas City Thursday to call for ethics reform, Gov. Jay Nixon told the Star that Nicastro "needs to have the confidence and support of our teachers and other educational groups." He added that it's important that the state school board "monitor and evaluate" the recent concerns over her behavior.
And state auditor Tom Schweich has asked for documents related to both the petition controversy and the CEE-Trust contract, to help him decide whether to audit the department next year.
Stronger criticism
Critics of Nicastro are far from circumspect in their comments about the commissioner's behavior.
Mark Jones, political director for the Missouri-NEA, says her actions involving the proposed initiative petition affecting teachers "go beyond the normal governmental operations and made DESE's participation suspect."
When she overrides the advice of her professional staff, as Jones said the emails show, and makes language more favorable to those who are proposing the changes, "that shows a much deeper level of collaboration" than is proper for someone in her position, he said.
"I think you see the commissioner colluding with outside special interests that have ties to Rex Sinquefield, who has shown hostility to public education."
Sinquefield has declined repeated requests for an interview on his stand on education issues.
On the CEE-Trust contract for the study of Kansas City schools, Jones said he was concerned for two reasons.
First, he said, is the apparent manipulation of the open bidding process. Second, he said CEE-Trust has pushed policies that would move public schools into private hands and charters that would "remove oversight, not improve it."
Jones said that the Missouri-NEA has taken no position on whether Nicastro should leave her job, but "at this point, our confidence has been shaken in the commissioner. To rebuild trust, we would have to see that the commissioner is acting in the best interests of the children in the state of Missouri. It seems she is working in the best interest of groups that want to disrupt public education in the state of Missouri."
Mary Armstrong, president of the St. Louis Teachers Union Local 420, praises Nicastro for her accessibility. "We cannot criticize her for not being available to talk," she said.
But, she added, she thinks the commissioner is influenced too much by what Armstrong called "Republicans and Tea Partiers."
"I think it's all about money," she added.
She said she was particularly disturbed by the recent email revelations, particularly those about the Kansas City contract, which she said appears to be a conflict of interest.
"I really thought she was doing a good job until all these emails came out," Armstrong said.
Chappelle-Nadal goes much further. The state senator from U. City has prefiled two pieces of legislation, one a constitutional amendment and the other a law. Both would give two-thirds of the Missouri Senate the power to remove the education commissioner and prevent any reappointment.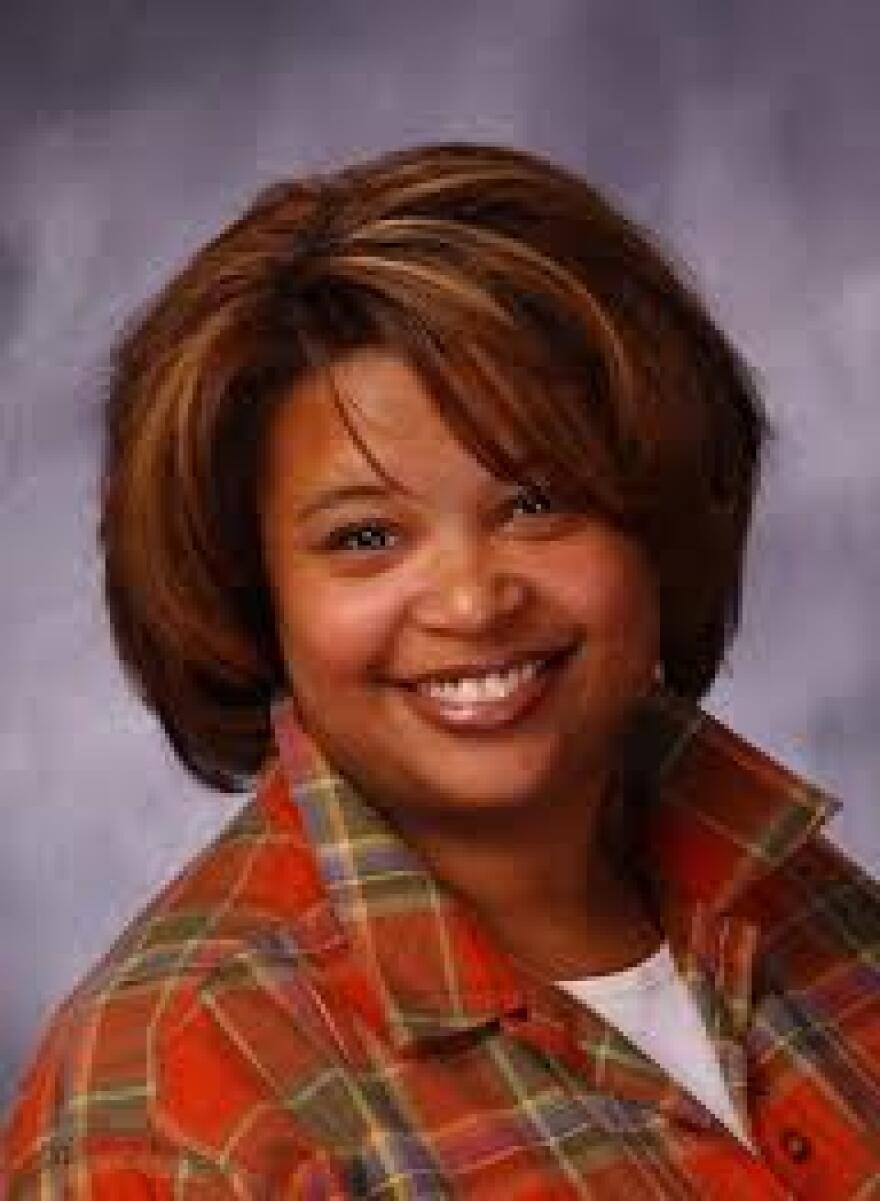 Chappelle-Nadal said her problems with Nicastro started last year, but the recent email revelations are "just icing on the cake as far as I'm concerned."
In her mind, the problem is not one of education reformers vs. traditionalists, as some have painted it.
"My total issue," she said, "has been her not being transparent and telling the truth. She tells school board members one thing and she tells senators and representatives something else. Since I serve in both capacities, I'm hearing both sides."
Specifically, Chappelle-Nadal complained that when Normandy absorbed the Wellston school district in 2010, she was told that the district would not lose accreditation for at least three years. The district lost accreditation two years later, leading to the student transfers that have resulted in serious financial problems and questions about whether the district can survive.
"When you make a commitment," Chappelle-Nadal said, "you stick to your commitment. The one thing I will never ever ever ever tolerate is an administrator who misrepresents the truth and makes misstatements and outright lies.
"All we have is our word. That's it. I respect people who tell me the truth. But when we have a liar in our administration, she's got to go. I don't care if it's a Democrat or a Republican. She's got to go."
Asked for a response to Chappelle-Nadal, DESE provided this statement from Margie Vandeven, a deputy education commissioner:
"There was never any guarantee that there would be no action taken against Normandy's accreditation for three years after it absorbed Wellston. We did agree that the Wellston student data could be removed for a period of three years for accreditation purposes – if the district so chose. At the time they were unaccredited, we ran the data both ways (with students previously from Wellston and without). In both cases, the district APR (annual performance report) was unaccredited."
Chappelle-Nadal says she is hearing from constituents who have lost trust in Nicastro. But, she says, she has not met personally with the commissioner to discuss the issue.
"I don't want to talk to her," the senator said. "I don't even want her in my office."
Backing from the school board
Despite such criticism from others, those who are in charge of Nicastro's fate, the six members of the state school board, continue to support her.
Peter Herschend of Branson, president of the board, has defended the awarding of the CEE-Trust contract, as resulting from an "open and competitive bid process," and her consultation with CEAM, saying:
"It is the duty of Missouri commissioner of education to serve all members of the public not just select groups."
Victor Lenz, the newest member of the state board and a former president of the Missouri School Boards Association, echoed Herschend's view about Nicastro's performance, particularly on the proposed initiative petition.
"At this point," he said, "I have full faith in her until I see something that tells me she's not doing the job she's supposed to do.
"Her suggestions very clearly just makes it a workable law, if that amendment passes. That doesn't mean that the state board or the commissioner or the department is in favor of the amendment. That means if it passes, it's something that's workable."
As far as the emails and the allegations of a conspiracy, Lenz said the record is primarily a reflection of how communications have changed.
"In order to set things up like that," he said, "you have to have emails and communicate with people. These things used to be done by telephone, and you wouldn't have any written record. I don't see conspiracy there at all."
Mike Jones, who serves as vice president of the board, went even further, saying that those who criticize Nicastro for a lack of transparency are off the mark.
"I think public officials need to be accountable," he said. "I don't think there is a decision you make as a public official that you don't have to account for your rationale and how you got there.
"But the process of making the sausage is a different issue. I'm big on accountability. I think transparency is fairly overrated. Transparency is a liberal fetish. It's way overemphasized."
In his view, Nicastro is trying to negotiate a fine line between two competing education strategies.
"Urban education has really become a fight between two interest groups," Jones said, "and poor black children happen to be the battle ground over which the battle is being fought.
"On one side you have the education reform establishment. There is a small group of people who want it to work for all children, then there are two other groups: libertarians, who live in a fantasy world and don't believe in public education, and corporate interests, who see education as a cash cow.
"Then you have the education establishment. They are genuinely concerned about the education of kids, except they collectively seem to lack the will to fundamentally change the way we deliver public education. They have lost the moral high ground."
Jones says he doesn't think the board has any issues with Nicastro's performance, and he disagrees with anyone who says the changes that may be coming in Kansas City and elsewhere have already been determined.
"I would argue there is absolutely no consensus on any of these recommendations," he said. "Not only has the train not left the station on this issue, we don't even have everybody at the station yet."
Do something different
If Nicastro has her way, whatever plans her department and the board finally settle on will take a fresh approach to educating students who have fallen behind in the past.
"We have generations of children, literally, who have gone through our schools and not been prepared well for life," she said. "And we've got to stop doing that. We've got to figure out how to make it better.
"We've always assumed that the system as we construct it now is designed to deliver the appropriate product…. If we're not happy with the product we're getting, with the results we're getting for kids, maybe we need to look at how we're designed."
changing_system.mp3
Missouri Education Commissioner Chris Nicastro talks about changing how the department ensures all students receive a quality education.
And she emphasized that far from having preconceived notions, she and her colleagues are open to all and any ideas they have been gathering in Normandy, Riverview Gardens and other areas around the state, with an emphasis on doing things the way local communities want and will support.
So does that mean reinventing urban education? She doesn't deny that it might.
"I think that's what we're talking about," Nicastro said. "Are there changes that need to be made and if so, what do those look like. If I had a plan about doing that in my drawer, I can assure you we would have put it out by now. We wouldn't be wasting all of our out time listening to people here and in Kansas City and all over the state talking to folks about what their ideas are.
"So is it reinventing education? Maybe you could call it that. I think it's really about trying to figure out how we can do a better job for our kids. How can we acknowledge that we haven't done a very good job, and how can we look forward and work together to figure out what that looks like?"
urban_education.mp3
Missouri Education Commissioner Chris Nicastro discusses whether she is working to reinvent urban education in the state.
Nicastro accepts that such sweeping changes don't always sit well with everyone, and she understands that her approach is likely to bring criticism. Has the recent storm been justified and spontaneous, or has it been orchestrated by critics who would like to see her out of a job? She hesitates to characterize them, preferring instead to concentrate on the work at hand.
"It's not real productive to look back," she said. "I think the issues are, do we as a department and do I as a commissioner have a responsibility to work with everyone? I think the answer is yes. It's not my role to make judgments about political positions or to represent interests other than those of the children of Missouri. To that end, we're going to have discussions with all kinds of people.
"We don't and haven't taken positions on some of the real hot-button issues that have been before the legislature in recent years, and that's not only good policy, that's very deliberate on our part. Our job is to work with everybody and our job is to try to craft policy and craft direction that is going to serve all of the kids in the state really well."
No matter that the topic or what the venue, Nicastro nearly always finds a way to circle back to that last point – that education isn't about the adults or the special interests or the politicians, it's about the kids in the classroom. And, she said, she isn't going to let the recent controversies – or allegations that she is an opponent of public education -- change her attitudes now.
"All I know," she said. "is that I show up for work and I do the best job I can. At this point in my career, I really just care about doing something meaningful, and that's what I try to do.
"That's been my whole life. I can't imagine not having served in public education. That's what I think I was meant to do and what I continue to do."