Superintendents Ask McCulloch Not To Announce Grand Jury's Decision During School Hours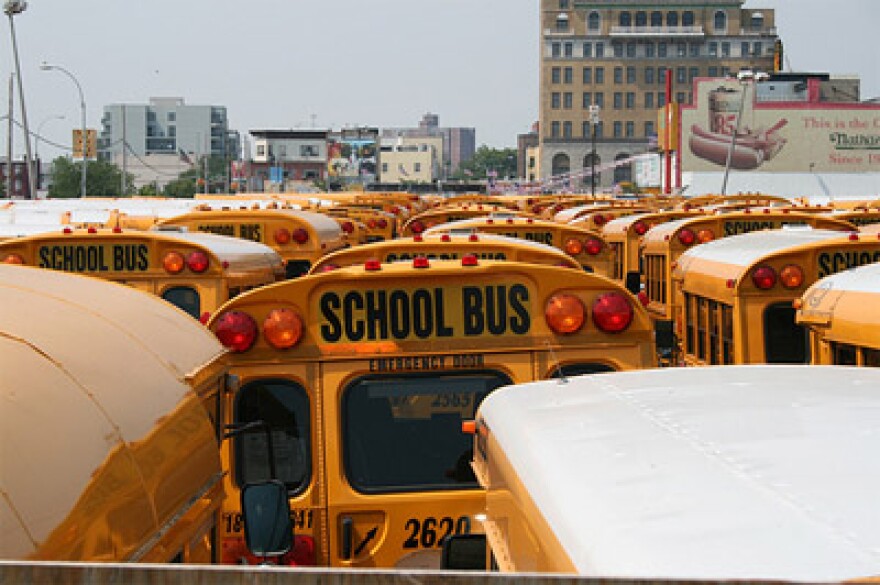 A grand jury could be weeks away from deciding whether Ferguson Police Officer Darren Wilson should be indicted for fatally shooting Brown on Aug. 9 — an event that has sparked ongoing protests in Ferguson and the St. Louis area. Now the superintendents for seven school districts are asking St. Louis County Prosecuting Attorney Bob McCulloch to consider the timing of when the decision is made public.
"Information released during the school day has the potential to greatly affect school district operations and we implore you to refrain from making a grand jury announcement until such time as we can provide safe passage home for all students," according to a letter dated Oct. 22.
The letter was sent by the Riverview Gardens School District, and it includes the signatures of superintendents for Ferguson-Florissant, Hazelwood, Jennings, Kirkwood, Mehlville and the Normandy Schools Collaborative. Both Mehlville and Kirkwood are the designated transportation districts for transfer students from Riverview Gardens.
Specifically, the letter asks that the announcement of the grand jury's decision be made after 5 p.m. on a weekday or on the weekend, preferably on a Sunday.
"Please be aware that we have travel route concerns directly and indirectly for students in Ferguson-Florissant, Riverview Gardens, Jennings as well as student transfers at Kirkwood and Mehlville. Students in Hazelwood, Normandy and Special School District will all likely be impacted -- approximately 20,000 students, collectively," according to the letter.
Ferguson-Florissant had to delay the start of its school year by almost a week and a half because of mass protests in August. Riverview Gardens, which includes many areas near where protests first erupted on West Florissant, also had to cancel some days at the start of the school year.
"What we felt was necessary as school districts was to go back and be sure to identify those concerns that we had having gone through this the first couple of weeks following that incident to ensure that our voices were heard as the educators in that area," said Riverview Gardens Superintendent Scott Spurgeon.
Ed Magee, a spokesman for McCulloch, confirmed that the letter has been received and is being considered.