Normandy schools poised to move up from unaccredited status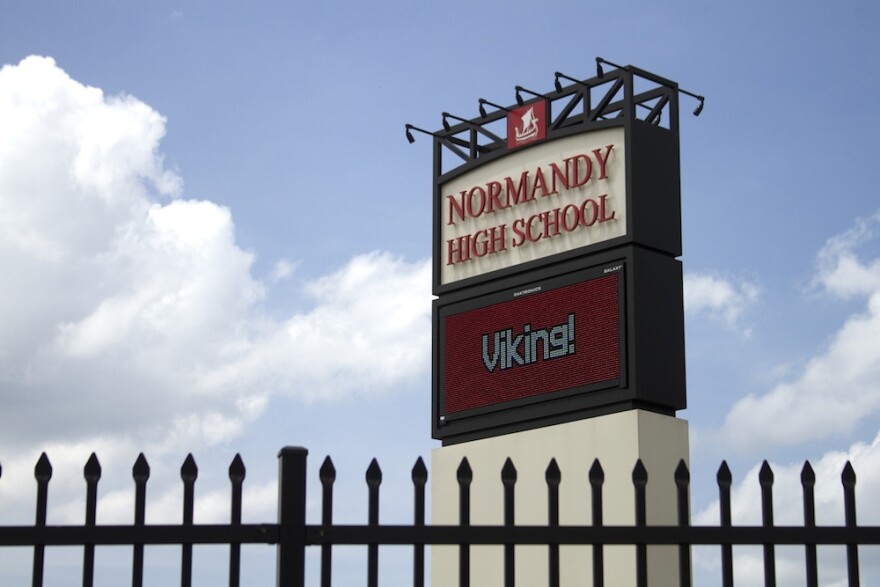 Missouri education officials could elevate the long-troubled Normandy school district out of unaccredited status.
Officials at Department of Elementary and Secondary Education are expected to recommend the state Board of Education reclassify Normandy Schools Collaborative as "provisionally accredited" at its monthly meeting Friday.
Normandy, in north St. Louis County, received an APR score in the provisionally accredited range for the second straight year in data released two weeks ago. The district's score of 62.5 this year is a significant jump from the 7.1 it earned in 2014.
Accreditation is considered the state's stamp of good standing for a school district. Schools can either be accredited, provisionally accredited or unaccredited. Annual Performance Reports, or APR, are a major factor in that decision. But the state education board has discretion over a district's standing.
Normandy's school system, in one form or another, has been considered failing since 2012. Normandy School District dissolved and reincorporated as Normandy Schools Collaborative in 2014 in order to have a clean slate and accredited status. A judge ruled that such a move did not change Normandy's performance status.
No longer being unaccredited would allow Normandy to end its transfer program, where state law requires unaccredited districts to pay the tuition and transportation costs for students to attend higher-performing schools. Normandy pays roughly $6 million for about 550 students to attend schools outside its boundaries, according to the district. The district has 3,083 students enrolled.
Normandy is the state's sole unaccredited district after neighboring Riverview Gardens was granted provisionally accredited status at the state board's year-end meeting in 2016.
Normandy will likely remain under state control. The board of education reauthorized a state-appointed governance structure over Normandy in May.
At that spring meeting, board members expressed optimism that they'd be able to reclassify Normandy by year's end. But officials with the district acknowledge that many students in Normandy continue to struggle academically .
Some parents have accused the state of unfairly targeting urban and poor school districts, such as Normandy, St. Louis and Riverview Gardens, with state takeover and demotion of accreditation status compared to wealthier and whiter schools.
Follow Ryan on Twitter: @rpatrickdelaney