Normandy School District loses accreditation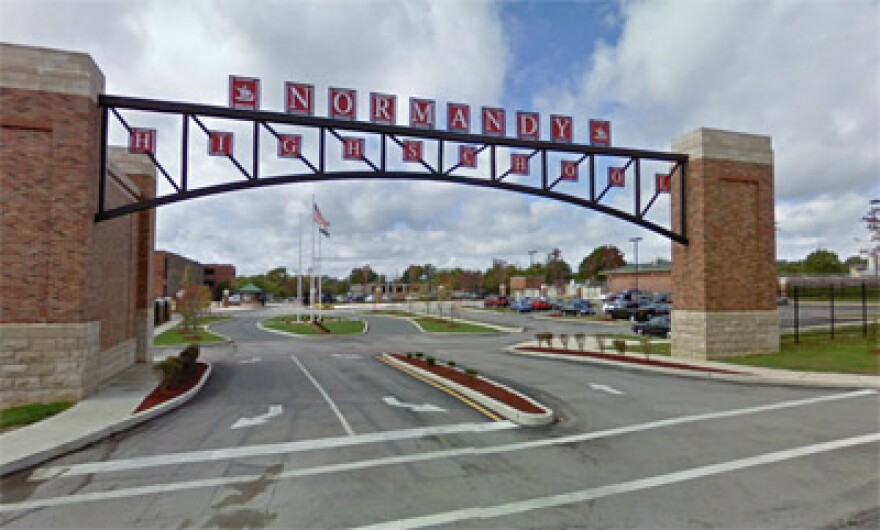 The Missouri Board of Education has voted unanimously to strip the accreditation from another St. Louis-area school district.
Normandy schools had been under provisional accreditation for the past year, but had been "on thin ice," in the words of State Board Member Peter Herschend (R, Branson). He says the district has again failed to meet the minimum nine out of 14 performance standards required for accreditation.
"If you look at the academic results in all of the core content areas, save one, they are at the bottom end of attainment," Herschend said. "Do I think that's significant? You're damn right I think that's significant!"
The loss of accreditation takes effect January first. The most recent data, released last month, shows Normandy schools only meeting five performance standards. Department of Elementary and Secondary Education (DESE) Commissioner Chris Nicastro says they'll be refocusing their efforts to work with Normandy to implement and develop their school improvement plan.
"Our area supervisors and other members of our school improvement team will be on site, working with the district, to make sure that they're focusing on the very few specific strategies that are going to make a difference in classrooms with children," Nicastro said. "A district that is struggling does not have the capacity to put too much on their plate."
Normandy Superintendent Dr. Stanton Lawrence calls today's decision unfair and politically obscene.
"We do feel the state has not been above board and they've been rather untruthful to us," Lawrence said. "But we do embrace the opportunity going forward to continue working with DESE."
Lawrence says they were told by the State Board of Education two years ago that their accreditation would be left intact while they oriented students from the shut-down Wellston district, but that board members have apparently changed their minds. Normandy schools face a state takeover if they don't regain accreditation within the next two years.
State Board members also voted to downgrade Hickman Mills schools in Kansas City from "accredited" to "provisionally accredited." The latest data shows Hickman Mills met seven of 14 performance standards, falling two short of the minimum nine required.
Follow Marshall Griffin and St. Louis Public Radio on Twitter: @MarshallGReport @stlpublicradio