Major Parties Bringing In Top Guns For 24th District Senate Fight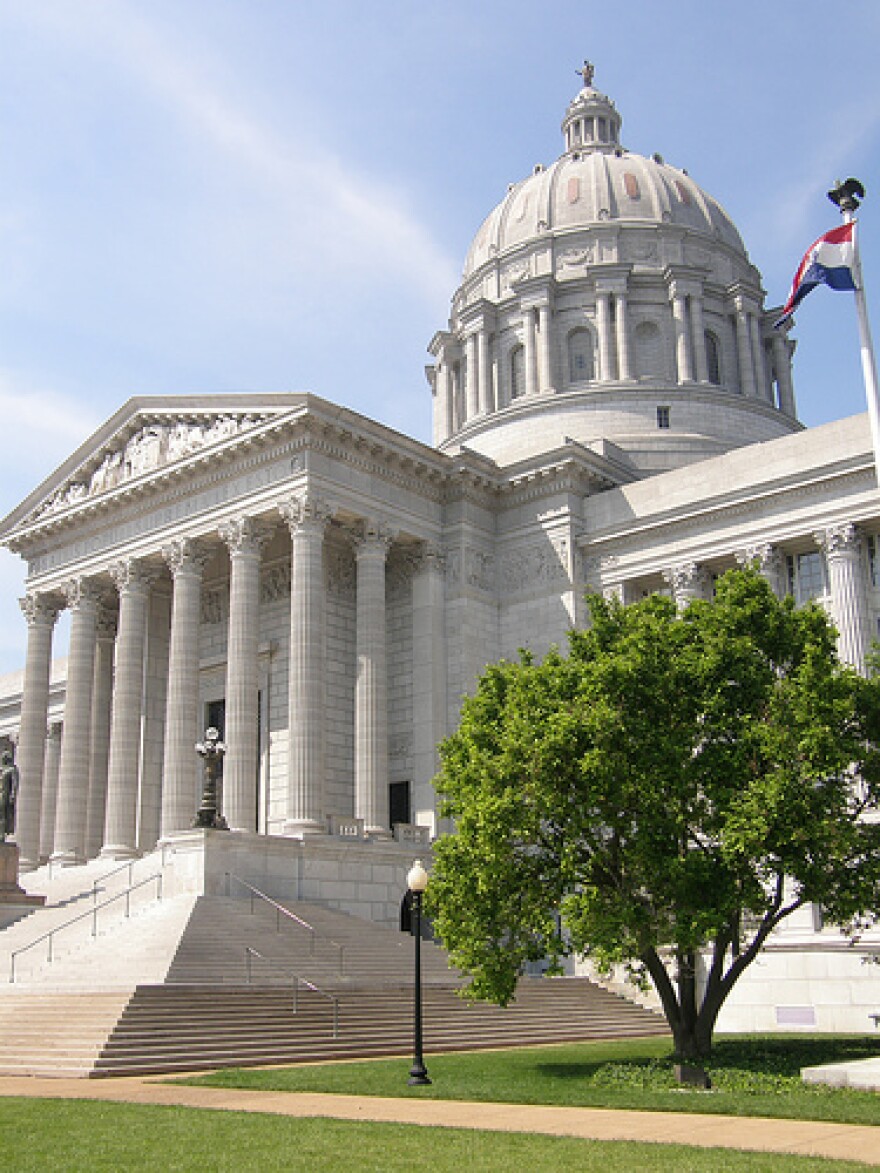 Any doubts about the political stakes for St. Louis County's open 24th District state Senate seat should be squelched in the next few weeks, as many of the state's biggest political players – politicians and donors -- are jumping in on behalf of their parties' favored contenders in this fall's election.
The bipartisan crowd also signals that the district, which takes in much of mid-county from Creve Coeur to Chesterfield, is deemed now to be politically swing turf up for grabs.
Before redistricting in 2011, the 24th District was considered as leaning Democratic although the seat is now held by Republican John Lamping, who has opted against running for re-election.
State Rep. Jill Schupp, D-Creve Coeur, has no primary opposition for her party's nomination. Even so, she is unveiling on Tuesday a long bipartisan list of prominent backers for her bid for the seat.
One of the three Republican contenders, John R. Ashcroft (son of the former governor, senator and U.S. attorney general, John C. Ashcroft ), is about to roll out an equally powerful team of supporters. They are expected to include wealthy financier Rex Sinquefield, the state's top donor.
Schupp's endorsement list includes Dr. William Danforth, the former chancellor of Washington University and brother of retired Sen. John Danforth, a Republican. Her list also includes St. Louis County Prosecutor Bob McCulloch and a bipartisan crowd of several of the district's current and former mayors, including: Creve Coeur Mayor Barry Glantz, former Creve Coeur Mayor Harold Dielmann, Overland Mayor Michael Schneider, and Town and Country Alderman Linda Rallo, who oversaw Republican Cole McNary's unsuccessful 2012 statewide bid for treasurer.
Schupp also lists the public support of influential Democrats, such as veteran activist Joyce Aboussie, who generally prefers to stay behind the scenes; environmentalist Kay Drey; and A.J. Bockelman, executive director of PROMO, the state's biggest LGBT group.
U.S. Sen. Claire McCaskill, D-Mo, also is slated to headline a fundraising event for Schupp later this month. Missouri Attorney General Chris Koster, a Democrat (and former Republican) who is running for governor in 2016, keynoted an event for Schupp last summer.
As of the last campaign-finance reports, filed in April, Schupp had accumulated $316,326 in the bank -- more than three times that of her nearest GOP competitor.
Top Republicans line up behind Ashcroft
Those campaign reports showed that Republican Jack Spooner had amassed $104,574 in the bank, far more than his two Republican rivals -- Robb Hicks and Ashcroft. Even so, it appears that Ashcroft may have the momentum.
Most of the state's top Republicans, led by U.S. Sen. Roy Blunt, R-Mo., will be in St. Louis in a couple weeks on behalf of Ashcroft, who is seeking his first political office.
A campaign spokesman said that Blunt and U.S. Reps. Ann Wagner,R-Ballwin; Jason Smith, R-Salem; and Billy Long, R-Springfield, will headline an event for Ashcroft in an effort to generate enthusiasm and campaign dollars.
Ashcroft's event is expected to be in the Clayton office of Pelopidas LLC, a consulting firm whose clients include Sinquefield.
Some close to the Ashcroft campaign said that Sinquefield is expected to make a major donation soon to underscore GOP efforts to match Schupp's money-raising, which has been underway for more than a year.
Former U.S. Sen. Christopher "Kit" Bond, R-Mo. and a former governor, is a co-chair of Ashcroft's campaign. So is Bucky Bush, brother of former President George H. Bush and uncle of former President George W. Bush. Another key backer is state Auditor Tom Schweich.
Such high-level support for Ashcroft appears aimed, in part, at sending a signal to his two Republican rivals that they won't be getting any major GOP support or money in the future.
Also seeking the 24th District seat is Libertarian Jim Higgins.
This month's events, for both Ashcroft and Schupp, are expected to generate a lot more money. The June fundraising frenzy reflects the fact that the end of this month will mark the end of the most important money-raising period before the Aug. 5 primaries. The next campaign-finance reports are due July 15.