Republican Primary Key In St. Louis County's 24th State Senate District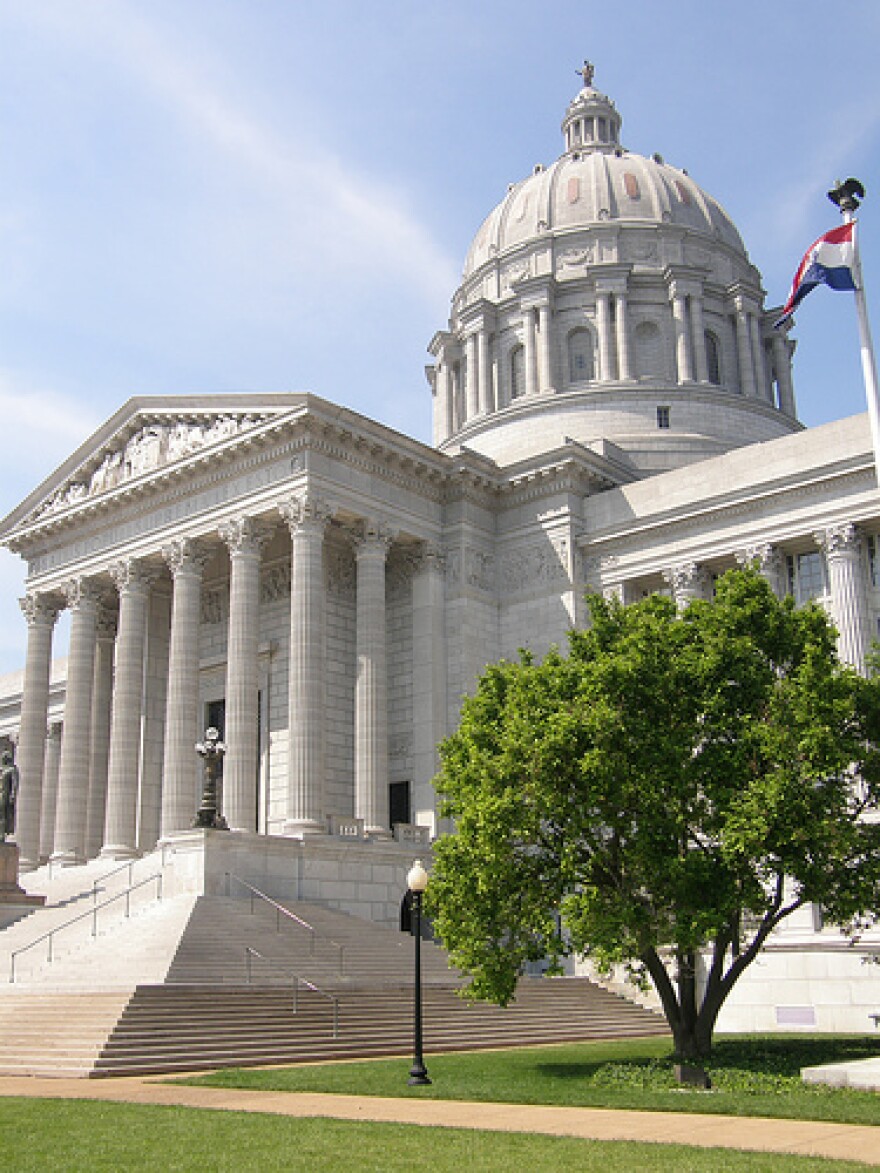 Jay Ashcroft's life is steeped in politics, even if he's never run for political office before.
That may help explain why the son of a Republican icon is already airing TV ads for a state Senate contest that, on paper, leans Democratic.
Ashcroft is among three Republicans competing in the Aug. 5 primary for the right to challenge the sole Democrat, state Rep. Jill Schupp of Creve Coeur, in the fall. Also running is Libertarian Jim Higgins.
Ashcroft's GOP rivals, Jack Spooner and Robb Hicks, have raised less money and have generally been ignored by major Republican figures.
Control of the Missouri Senate doesn't rest on who wins the 24th District in St. Louis County, which takes in much of the county's central turf from Creve Coeur to Chesterfield. But that isn't stopping the two major parties from pulling out the stops to help their preferred candidate to win a contest that could send a political signal statewide.
The Republican contest is a vigorous one.
"We're running ads like this to let people know where I stand, so they can make a good decision,'' said Ashcroft, a lawyer and engineer who lives in unincorporated St. Louis County between Creve Coeur and Maryland Heights.
Ashcroft, 41, is the son of John Ashcroft, who held four statewide offices in Missouri – including governor and U.S. senator – before becoming the U.S. attorney general under President George W. Bush.
Candidate Ashcroft allows that he talks to his father regularly. His mother, Janet Ashcroft, already has donated at least $30,000 to her son's campaign.
Although he goes by "Jay Ashcroft,'' he's listed on the ballot as "John R. Ashcroft."
Ashcroft is touting support from a number of major Republican officials and donors -- such as U.S. Sen. Roy Blunt, former Gov. Christopher "Kit" Bond and wealthy business magnate Sam Fox -- who see the younger Ashcroft as their best hope for keeping the 24th District in Republican hands.
The latest campaign-donation figures show Ashcroft raising $239,111 all told, compared to $160,969 for Spooner and $51,125 for Hicks. More significantly, Ashcroft still has $208,249 in the bank – more than Hicks and Spooner combined.
Schupp, who has the backing of most of Missouri's major Democrats, has amassed $459,287 in the bank as she waits to see which Republican she'll face in the fall. "I am standing by and watching what they do," she said.
Schupp notes that she is continuing with lower-profile campaigning, such as going door-to-door, and preparing for the politicking that will dominate the contest this fall.
The 24th District currently is represented by Republican John Lamping, who unexpectedly captured the post during the 2010 GOP wave, when the 24th District was even more Democratic than it is now. (Redistricting changed the legislative boundary lines in 2011.)
But Lamping isn't running for re-election, largely for family reasons, which explains the bipartisan frenzy over his seat.
How conservative is the 24th district?
Some area activists in both parties said that Lamping had been veering to the right since his election and might be too conservative for the district. But at least two of the Republican challengers appear to be as conservative as Lamping.
Ashcroft, Spooner and Hicks say they oppose the proposed "Common Core'' standards for education, are leery of any expansion of Medicaid, and embrace fiscal policies that they say will encourage job growth.
Jay Ashcroft's views on economic, governmental and social issues are generally in line with those of his conservative father. He believes in less government, lower taxes and has been endorsed by Missouri Right to Life, the state's largest anti-abortion group.
"This ad embodies the key issue both in the primary and in the general election,'' Ashcroft said. "This idea that far too often government, trying to be helpful and trying to do good things, gets involved in areas where it just gets in the way of people being able to live their lives the way they want to."
Overall, Ashcroft said, his philosophy boils down to "you should do what you want to do as long as you're not hurting someone else."
Regarding abortion and reproductive issues, Ashcroft said his views partially reflect his personal experience. He has a son who was born at 25 weeks – that's about 15 weeks earlier than the average 40-week pregnancy.
Spooner, also an attorney, says his "core philosophy'' is in line with the Republican Party. But that said, Spooner observed in a recent interview that "I do tend to be more of a 'centrist' than a 'rightist.' "
"I'm more of an issue-driven person,'' Spooner said.
Hicks says his key pitch to voters is "preserving our freedom from a bloated government."
A physician, Hicks is particularly critical of the federal Affordable Care Act – also known as Obamacare. He said he purchased insurance on the exchange created by the law. He said he recently learned that he can no longer go to his preferred physician.
"I'm a constitutional conservative,'' Hicks said. "I believe we need to preserve our Second Amendment rights."
The victor is expected to portray Schupp as a liberal because she backs Medicaid expansion, opposed the tax-cut package passed last session and supports reproductive rights. Schupp believes her views are more in tune with the district and welcomes any comparison with whoever wins the Republican primary.
St. Louis Public Radio reporter Jason Rosenbaum contributed information for this article.