No end in sight for spike in diversity training sparked by events of Ferguson
A year of unrest and turmoil has yielded the beginnings of change in St. Louis — along with a whole lot of questions.
How do we untangle the deep, gnarly roots of racism? What is this thing called privilege? How do people of different races talk to each other about this stuff?
Local organizations that help people think through these issues report a significant increase in requests for diversity training since the Aug. 9 shooting death of Michael Brown by a Ferguson police officer.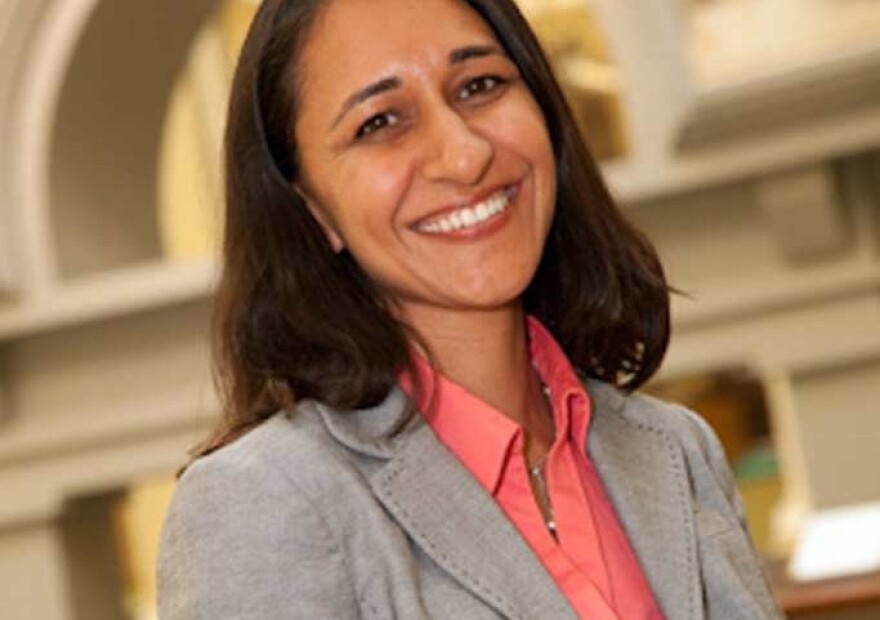 Diversity Awareness Partnership (DAP) expects to double the number of people it's reached by the end of this year, according to executive director ReenaHajat Carroll.
"It's been crazy. I can't tell you how busy we have been," Carroll said.
But numbers do tell the story.
In 2013, the partnership trained 1,862 people.
In 2014, the number rose to 2,472.
In only the first six months of 2015, the figure climbed to 2,352.
By the end of 2015, the partnership expects it to near 5,000.
Disparities revealed by Brown's death, and the subsequent activism and self-examination, are at the heart of the increase, Carroll said.
"These are organizations and schools saying, 'What do we do, how do we deal with these issues?'" Carroll said.
'A profession that was not for black men'
The local Anti-Defamation League has also seen heightened interest in diversity awareness. In addition to community, school and organizational events, ADL has been providing diversity training to metro St. Louis police departments for 10 years. The Holocaust serves as a springboard for exploring stereotypes, discrimination and persecution.
A recent police cadet training at the Holocaust Museum provided a study in contrasts.
One of the 19 participants was Justin Nichols, a 36-year-old African-American with military and firefighting experience. He talked about the pushback he got from family, friends and community when he told them of his decision to become an officer.
"It was looked at as being a profession that was not for black men, in particular — a lot of hurt that, I guess, came from police officers from the community," Nichols said.
What Nichols experienced is not uncommon in some areas of the African-American community. This NPR story found it can be difficult to recruit black police officers because of community opposition and peer pressure.
But another ADL training attendee, 26-year-old former Marine Peter Welegala, who's white, encountered no resistance.
"Not at all," Welegala said.
Not only was his family supportive, but also everyone around him.
"I don't have any friends who had any negative outlooks on the police or have said anything negative to me as far as my career path," Welegala said.
'Ferguson' has allowed people to be more vulnerable
Understanding diversity is not a one-time event. And even trainers need training, according to Karen Aroesty, director of the Anti-Defamation League. More than once, she's taken a Harvard University quiz on social attitudes. Every single time, the results reveal the same thing, in different ways:
"That I have bias," Aroesty said. "The power of words and how we react to them is so remarkable, even for those of us who like to think we're in the business, and I've been in the business a couple of decades now."
It's never too late to dig into diversity. But it's also never too soon. "If we started this conversation in early childhood and infused it all through our schools, we wouldn't be in reactive post-traumatic clean-up mode," Aroesty said.
The ADL is scheduling diversity events into 2016. "We are limited only by our staff capacity," Aroesty said. "I think 'Ferguson' has allowed people to be more vulnerable and look at these issues."
'Not your mother's or your grandmother's diversity training'
Since last August, Focus St. Louis has seen an uptick in calls for its Bridges program, in which small groups of people get together to talk about race.
St. Louisans are having more candid conversations about race now, going way beyond whether something is racist or not racist. People are starting to understand that racism is a societal foundation that can't be addressed just by being nicer and using different language.
Today's conversations are more difficult and challenging, said Focus' executive director Yemi Akande-Bartsch.
"This is not your mother's or your grandmother's diversity training any longer," Akande-Bartsch said.
Focus' developmental director Felicia Pulliam is also on the Ferguson Commission, formed after Brown's death to explore potential changes in the area's law enforcement, educational structure and municipal makeup.
Pulliam says the unrest has uncovered some basic, important truths.
"We just don't know each other very well," Pulliam said. "In our hyper-segregated community, we just don't understand what's going on in each other's world."
How privileged are you? It's about race, yes, but also more than that. Has no stranger ever asked to touch your hair? Have you never felt nervous in an airport security line? Have you never had to "come out?" Take this quiz to reveal your privilege and let us know your results and how you feel about them by emailing NFowler@STLPublicRadio.org.
Follow Nancy Fowler on Twitter: @NancyFowlerSTL