Area congressional delegation praises Boehner, Republicans hope for unity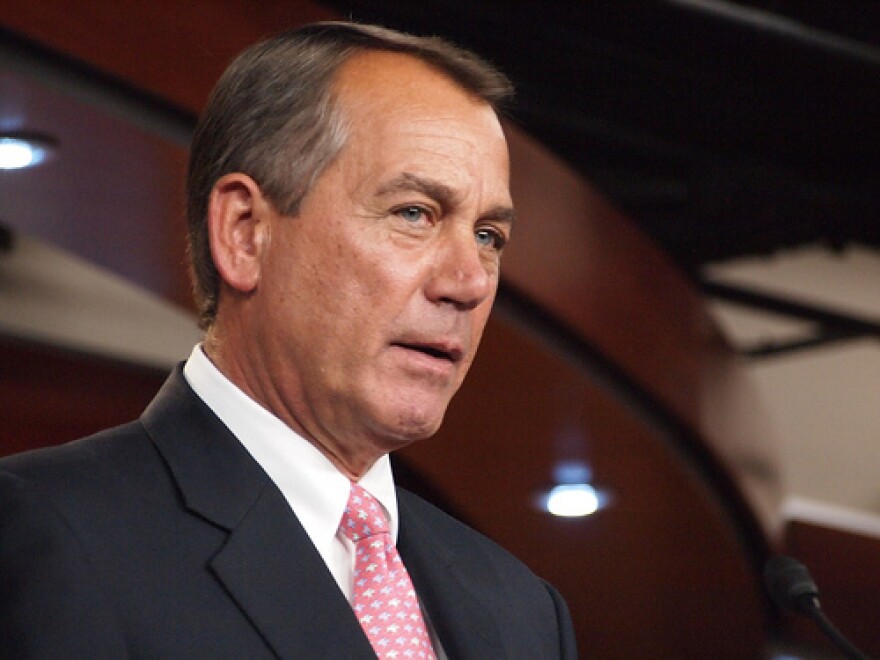 House Speaker John Boehner's surprise announcement that he will resign from the House at the end of October prompted quick responses from the area's congressional delegation. Boehner, 65, was first elected to the House in 1991.
Rep. Ann Wagner, R-Ballwin, joined other Republicans in praising Boehner's decision as a selfless act.
"I believe he has done what is best for the country and our party." She's also quick to dismiss the notion that divisions among House Republicans over funding for Planned Parenthood played a major part of Boehner's decision. "I think this is something that has been growing over time."
Rep. John Shimkus, R-Collinsville, called Boehner's decision an act of "sacrificial love" for the institution.
Looking ahead to a new speaker, Shimkus said he's not certain any one person can bridge the divisions among House Republicans. "Will the next guy who's placed in that position will he be just red meat for the folks who are looking for perfection instead of 75-80 percent of a deal?" asked Shimkus, who has been in Congress since 1997.
Wagner says Boehner had only planned to be speaker for four years, but decided to stay on when former Majority Leader Eric Cantor, R-Va., lost his re-election last year. She also sees Thursday's visit by the pope as the "pinnacle" of Boehner's speakership, which was something Boehner mentioned when meeting with reporters Friday afternoon.
Wagner, who "passionately" supports defunding Planned Parenthood, blames the Senate for blocking efforts to remove federal funding for the group. She notes the House is moving forward on legislation to give states greater power to deny funding to Planned Parenthood. "The decision to not defund Planned Parenthood doesn't lie in the House, the decision was made in the Senate."
Senate Majority Leader Mitch McConnell, R-Ky., maintains that Republicans simply do not have the votes to get their way on the issue, as they cannot override a promised presidential veto.
Still, Boehner, was unable to assuage divisions among House Republicans, particularly members of the Freedom Caucus, who insist that language defunding the group be included in any federal spending plan approved by the House.
Asked whether she sees anyone right now who's capable of bridging those divides and uniting the 247 House Republicans, Wagner said, "Not yet."
Blaine Leutkemeyer, R-St. Elizabeth, Mo., said that under Boehner's leadership "the House of Representatives was more transparent and accountable than ever before. Speaker Boehner has dedicated his life to serving this country and advancing a conservative vision and his commitment will be missed in the House of Representatives."
Also thanking him for his service was Rep. Vicky Hartzler, R-Harrisonville, Mo., who said, "I wish him well as he considers future opportunities to be of service to our nation."
The southwest Missouri member of Congress said she was hoping for Republican Party unity as it selects a new speaker.
U.S. Rep. Rodney Davis, R-Taylorville, Ill., echoed Shimkus in talking about Boehner's sacrifice. And Mike Bost, a Republican member of Congress from Murphysboro, Ill., said of his party, "We must stand united in our shared commitment to tackling the serious challenges facing hardworking families and in confronting an administration that has repeatedly ignored the will of the people's House."
Talking to reporters at Scott Air Force Base this morning, Sen. Dick Durbin, D-Ill., noted that he had served with Boehner in the House and worked with him as a senator and wished him well. The resignation announcement "came as a surprise. We knew that he was under fire from his own Republican caucus in terms of decisions that they're making, even decisions on this budget. And he was meeting with groups to try to solidify his leadership. Apparently he reached a different conclusion this morning."
As for the danger of a government shutdown, Durbin said, "We're going to learn quickly next week. We bring what's called a clean continuing resolution to the floor. It just extends the budget of the government until Dec. 11. We believe we have the votes to pass it in the Senate. It's always been a question of the House of Representatives."
The issue of who will be next speaker came up, with Durbin talking about the danger from approximately 50 Republican members of the House who are adamant about shutting down the government.
Reporter Camille Phillips contributed to this article.