Republican-controlled House passes budget compromise with majority of support from Democrats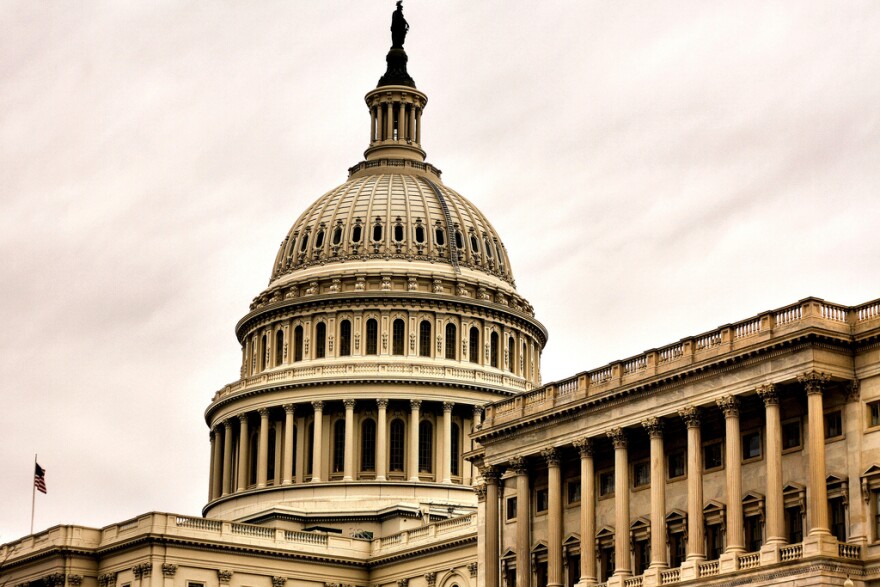 Area House Republicans split their votes on the Bipartisan Budget Act of 2015, designed to protect against a federal government shutdown prior to next year's elections. The compromise, negotiated in secret between the White House and congressional leaders ahead of Speaker John Boehner's planned departure this week, passed largely on Democratic votes: 266 to 167.
187 Democrats voted for the bill including both of Missouri's Democratic House members. One Democrat did not vote. 167 Republicans voted against the plan including Missouri Rep. Ann Wagner of Ballwin and Illinois' John Shimkus of Collinsville.
Missouri Rep. Blaine Luetkemeyer of Elizabeth voted for the plan as did Illinois Reps Rodney Davis of Taylorville, and Mike Bost of Murphysboro.
The measure ensures the country will not hit its borrowing limit through March 2017 and provides for an increase in both military and non-military spending. "By locking in the spending levels set by this deal and raising the debt limit through the end of the Obama administration, we're closing the door on any opportunity to further cut spending over the next two years," Shimkus said in a statement from his office.
Luetkemeyer said, that while he considers the bill to be "far from perfect" and noted that it includes some provisions he opposes, he voted for it. The "budget agreement fully funds our military, enacts significant reforms, prevents a dramatic spike in Medicare premiums for millions of seniors, puts us on track to save more than $2 trillion, and ends the cycle of government by crisis, all without raising taxes."
For his part, Davis said he was "frustrated by the last-minute bargaining and deal-making process that continues to go on in Washington - it's no way to govern." He says he voted for the bill based on the assurance "of leaders of both parties" that a provision that cuts crop insurance in the bill will be fixed.
Bost said, he voted for the bill because it "prevents a dangerous default that would have threatened our economy" and "strengthens our national security and protects our troops."
U.S. Sen. Roy Blunt, R-Mo., told reporters Wednesday that he plans to vote against the bill, chiefly because the plan re-opens the crop insurance provision in the 2014, five-year farm bill.
Passage of the plan became possible following Speaker John Boehner's announcement that he would step down at the end of the month. Members of the far-right House Freedom Caucus along with other conservatives are sharply critical of Boehner's agreement with House Democrats to pass the measure. A similar situation is expected in when the Senate takes up the plan where the bulk of the votes for the bill will likely come from Senate Democrats.