We asked, you answered: After Slay, who should be the next mayor of St. Louis?
With nearly a year to go before St. Louisans pick a mayor to replace Francis Slay, people are floating lots of names.
Now in his fourth term as mayor, Slay announced last week that he would not seek re-election. When it comes to qualifications for his successor, people are looking for someone who supports healthy economic growth, has a keen eye for justice and equity, and who knows how the system works, but isn't afraid to shake things up.
St. Louis Public Radio asked, through our Public Insight Network, for suggestions of who should be the city's next mayor. Here, starting with the more popular suggestions, are some of the responses.
Tishaura Jones, St. Louis treasurer
— "She has shown real leadership initiating the office of financial empowerment and a college savings program for St. Louis Public School students. She is the servant leader of the people (that) St. Louis needs." — Tony Zebrowski, Southwest Garden neighborhood.
— "She is a dedicated and hard working public servant. I trust her."— Sunyatta McDermott, 15th Ward.
— "As St. Louis' treasurer, Ms Jones understands how City Hall works and the improvements that need to be made to make the city's government truly work for the people, rather than a small group of political and economic elites or narrow interest groups. I feel confident in her commitment to public service, and that she possesses the experience and skills to bring positive change to our community." — Liz Wilson, South Hampton neighborhood.
— "Jones is a born leader. She is wise, intuitive and strong. We couldn't do better." — Sarah Griesbach, Central West End, 28th Ward
Shane Cohn, St. Louis alderman, 25th Ward
— "Shane is smart, he's a great relationship builder and he's very progressive. These traits together make him able to stake out difficult but important positions without creating controversy. We need someone with experience, but newer to the establishment. Someone (who) knows how the system works, but isn't afraid to shake it." — Lori Lamprich, Dutchtown, 25th Ward
— "He is a young progressive and not part of the old-boys' network. He was the principal sponsor of St. Louis' Complete Streets law, which requires future projects to incorporate the needs of pedestrians, bicyclists and mass transit users into road and street design." — Chris Orlet, Tower Grove South
— "He has the city's best interest at heart and is a mover and shaker and gets stuff done. While I think Mayor Slay has done a lot for the city, Shane will take it to the next level and is the best candidate for this generation."— Bart Holland, Loft District
Lewis Reed, president, St. Louis Board of Aldermen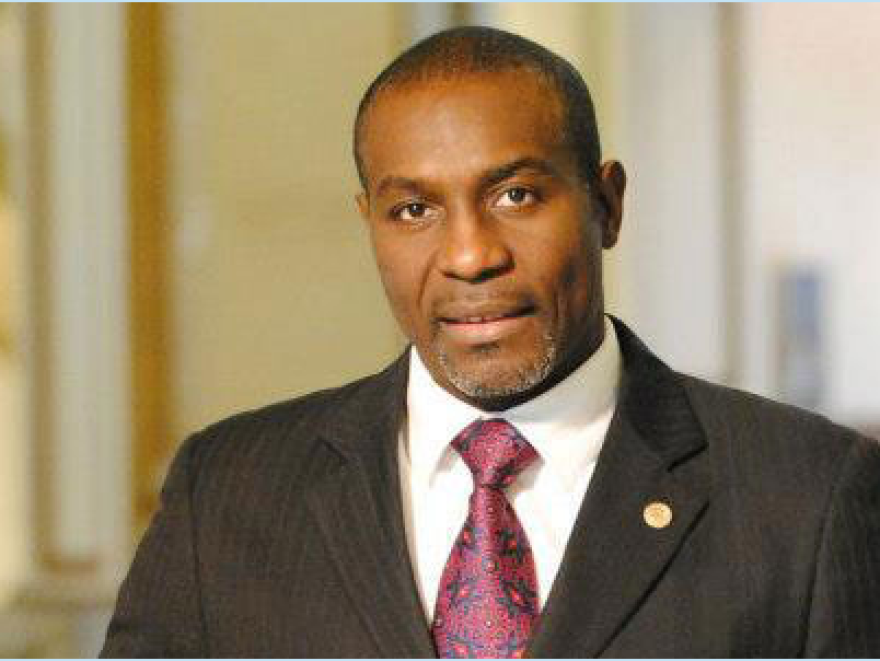 — "Lewis has great experience with the workings of the city, from being (president) of the Board of Aldermen. We need someone with a keen justice/equity eye — someone who will make the region a true heartland. We need someone ready to list St. Louis as a City of Compassion, joining others in the effort to have a wide, inclusive vision for all classes of people. We need someone who will no longer tolerate left-over policies from the past that manipulate the poor and systematically exclude them." — Carla Mae Streeter, OP, Midtown
— "Lewis Reed is the only person who has been trying to get something done about crime. He worked on a stadium deal that included a penalty for not complying with the minority inclusion numbers." — Mary Entrup, 6th Ward (Entrup is Reed's wife.)
Charles Bryson, director of the Civil Rights Enforcement Agency, St. Louis
— "He has a well-rounded knowledge of city and state government. Charles has had the unique privilege of having positions that gave him access and coordinating opportunities with many city, state and federal agencies. He has also worked with many grassroots organization, so he has great community skills as well." — Deborah Hopkins, Spanish Lake
Brooks Goedeker, executive director, Park Central Development, St. Louis
— "Brooks … is one of the most responsible and caring persons I have ever met. He is a critical thinker with a superb ability to connect people and lead them to accomplish amazing things. Just look at his huge successes in a short period of time with Forest Park Southeast. If Brooks can change entire neighborhoods through a tiny nonprofit I can only imagine what he could do with our whole region. —Sam Coffey, 24th Ward
Jennifer Joyce, circuit attorney, city of St. Louis
— "I believe she has represented our city very well, has engaged with difficult issues, and come out on the right side of history on them. She has the experience to lead, but has not become entrenched in local politics to the degree that would prevent her from being a mayor that embraces change and takes our city forward." — Douglis Beck, Shaw
Michael McMillan, president and CEO of the Urban League of Metropolitan St. Louis
— "Michael McMillan is singular in his credentials and talent for building consensus and coalitions. He is universally liked and trusted. For a young man of 45 years, his personal history of service is astounding. There are few (who) share his level of commitment to poor and disenfranchised citizens; there are none who do so with enthusiastic support from business, government and faith communities. Mike is a giant in this city and we should enlist him for service." — Isaiah Di Lorenzo, 8th Ward
Scott Ogilvie, St. Louis alderman, 24th Ward
— "Showed leadership, listens to constituents." — Phillip Harris, 24th Ward
Rev. Larry Rice, founder and president, New Life Evangelistic Center
— "Rev. Rice has been fighting for social and economic justice in St. Louis for 30-plus years. His leadership, compassion and commitment are what this city desperately needs. — Brian Ireland, Downtown West
Eddie Roth, director, Department of Human Services, St. Louis
— "He is very smart and insightful. He has worked with Mayor Slay and knows how to be mayor. I trust him. I don't think there is a person out there who everyone will agree with. I want to trust the judgment and character of the candidate. I want someone who is smarter than me." — Jen Myerscough, Botanical Heights neighborhood, 19th Ward
Steven Fitzpatrick Smith, owner, The Royale Food & Spirits
— "Mr. Smith ... is a gentleman of the highest order. Managing a successful, diverse, and habitable pub is all the executive experience I'll require. He is a man who is truly dedicated to making his community a better place. His inevitable reluctance in accepting a nomination for mayor would only be further evidence of his suitability." — Kevin Parentin, Tower Grove South
Rev. Starsky Wilson, president and CEO, Deaconess Foundation; pastor, St. John's Church
— "He has shown a great capacity for leadership with humility, intellect, and a unique ability to bridge racial divides — all of which our city needs now." — Eric Thoelke, 19th Ward
Jo Mannies, political reporter, St. Louis Public Radio *
— Jo has great political interest and knowledge of Jefferson City. — Carla Mae Streeter, OP, Midtown
* According to the St. Louis City Charter, the mayor must be a resident of the city for five years and an assessed taxpayer of the city for two years. Mannies lives in Webster Groves.
Inform our reporting
This report was prepared with contributions from our Public Insight Network. Learn more about the network and how you can become a source for St. Louis Public Radio here. See more PIN responses to this query here.