Money for developers: Where St. Louis mayoral primary candidates stand
There's been a statistic tossed around frequently in the Democratic race for St. Louis mayor: The city has given away more than $700 million worth of tax increment financing and tax abatements over 15 years.
And those tools have become a big issue in the races for aldermen, and the mayoral primary.
In the 2016-2017 session alone, the Board of Aldermen approved $17.4 million in incentives for a rehab of the Jefferson Arms building in downtown, nearly $9 million to re-do the old National Guard Armory and an additional $37 million to turn the site of the old Federal-Mogul foundry in midtown into a high-end food hall.
Related: Read and listen to all of our 2017 St. Louis election coverage
That doesn't include the future $70 million rehab of the city-owned Scottrade Center or possible funding for a proposed Major League Soccer stadium west of Union Station.
The way St. Louis uses incentives for developers started getting attention in 2009 when Paul McKee requested a record $390 million TIF for his Northside Regeneration Initiative, a proposed makeover of a vast swath of north St. Louis.
Tax increment financing freezes the property tax rate that developers pay on a project. Any new revenue above that rate — the increment — is deposited into a special fund and used to cover certain costs. With tax abatement, developers pay their taxes on the value of the property before any renovation or rehabilitation, even though the improvements would generally cause the value of the property to rise. The abatement typically lasts five to 10 years.
Most of the seven candidates don't want to eliminate incentives entirely — they just want them used in different ways. Here's a sample of what they told St. Louis Public Radio during recent appearances on the Politically Speaking podcast.
Bill Haas
As a member of the elected school board, Haas has a laser-like focus on preserving as much money as possible for schools, which are funded primarily through property taxes. He would put every project through a two-part test.
"Whatever we're abating, I want an increase in our taxes from Day One. So maybe you can only abate 50 percent, not 100 percent," he said. "And the second thing is, I don't want to lose one of our dollars for schools."
Haas would also start directing incentives to the neighborhoods outside the central corridor.
"If you build strong neighborhoods, a strong downtown will follow," he said. "We don't need a mayor who's going to say yes to the business community, rich people, the central corridor and if there are any crumbs left over, the neighborhoods can have them."
Antonio French
French, who represents the 21st Ward, was one of the first aldermen to start critiquing the amount of money given to McKee for Northside Regeneration, which has been stalled since 2009.
Like Haas, French thinks incentives need to be directed away from neighborhoods like the Central West End and Forest Park Southeast and towards neighborhoods in north St. Louis like O'Fallon, where French grew up and now lives.
"We now have a regular situation where areas in the most affluent part of town are legally deemed blighted just so they can get these resources. Meanwhile, neighborhoods that are without a doubt blighted aren't seeing very much attention," French said. "We have to use our incentives and the tools that we have to start building up neighborhoods. It can't just be about making St. Louis the playground for folks in the suburbs."
Jeffrey Boyd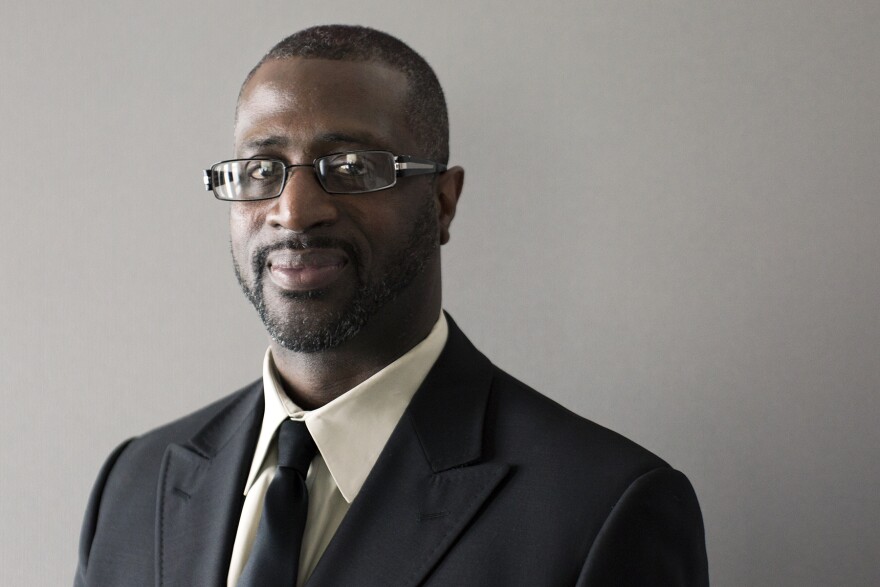 When you ask Boyd, from the 22nd Ward, about his successes as alderman, he'll point to Arlington Grove, a $34 million mixed-use development on the edge of the Wells Goodfellow neighborhood. The project used a number of different incentives, including tax increment financing, historic tax credits and tax abatements.
"Tax abatement is put in place for distressed neighborhoods, just like tax increment financing," Boyd said. "The 22nd Ward — the Wells-Goodfellow neighborhood — is the epitome of a distressed neighborhood. We have to really take a look at how we're incentivizing developers right now. There are some neighborhoods where tax abatement is not necessary anymore, and we need to start weaning developers off."
Lyda Krewson
Krewson's 28th Ward has benefited tremendously from incentives.
"Let's think about what the Loop looked like 15 years ago," she said. "Think about the Grove. Think about the Central West End. The Chase Park Plaza was closed for nine solid years. It was a blight on the Central West End."
All of those projects required some form of incentives, Krewson said. The abatement on the Chase runs out this year, meaning the owners will pay millions of dollars in taxes going forward.
But Krewson agreed incentives can be dialed back in certain areas.
"There should be more incentives offered to a project that is happening either north, or in parts of south St. Louis and outside of the central corridor," she said. "It's the city's job to ask this question – how little can I give to this project and still have the project happen?"
Lewis Reed
When Reed, the president of the Board of Aldermen, thinks about how he would deal with incentives as mayor, he uses what's known as the "but-for" test.
"That but for the TIF, this project is impossible," he said. "It means the bank will not lend you any more money, you have no more personal money or whatever you can put into the project, and if another dime is put into the project, it will fail. We need to establish way to measure that moving forward universally across these TIFs."
Tishaura Jones
For Jones, the city treasurer, it's all about what she can get for the community in addition to the project that requires the incentives.
"We have given away $700 million in TIF and tax abatements in the last 15 years, and I think that we haven't done that in a responsible manner," she said. "And when I talk about being responsible I'm talking about community benefit agreements that include things like jobs with living wages. If we are going to invest our tax dollars in a large project, we need to make sure that we are getting something in return."
Jimmie Matthews
Matthews, a real estate developer and former 27th Ward alderman, is the only candidate who wants to eliminate incentives entirely.
"Those type of so-called incentives are basically welfare for the corporate developers. And they have used that and continued to exploit that," he said.
To help rebuild communities, Matthews would help all neighborhoods form their own community development groups.
"You can always hire a developer to do the project, but you'll own it when it gets done as a community and you'll market it to the people in the community."
Follow Rachel on Twitter: @rlippmann