Curious Louis: What does the mayor of St. Louis actually do?
For the first time in 16 years, St. Louis is welcoming a new mayor into office.
The shift in power from Francis Slay to Lyda Krewson led Curious Louis participant and St. Louis native, Whitney Panneton to ask St. Louis Public Radio: What exactly does the mayor do?
The city of St. Louis has a reputation for a weak mayor system, which means answering Panneton's question also necessitates a look at the limitations on the mayor's power.
"There's a bit of the wizard behind the curtain here," said political science professor at the University of Missouri-St. Louis, Terry Jones.
"Is the public somewhat unrealistic in wanting protection against having too powerful a mayor, but then wanting the mayor to get something done?" Jones continued. "Yes."
St. Louis Public Radio illustrator Rici Hoffarth takes us through what the mayor does — web comic style: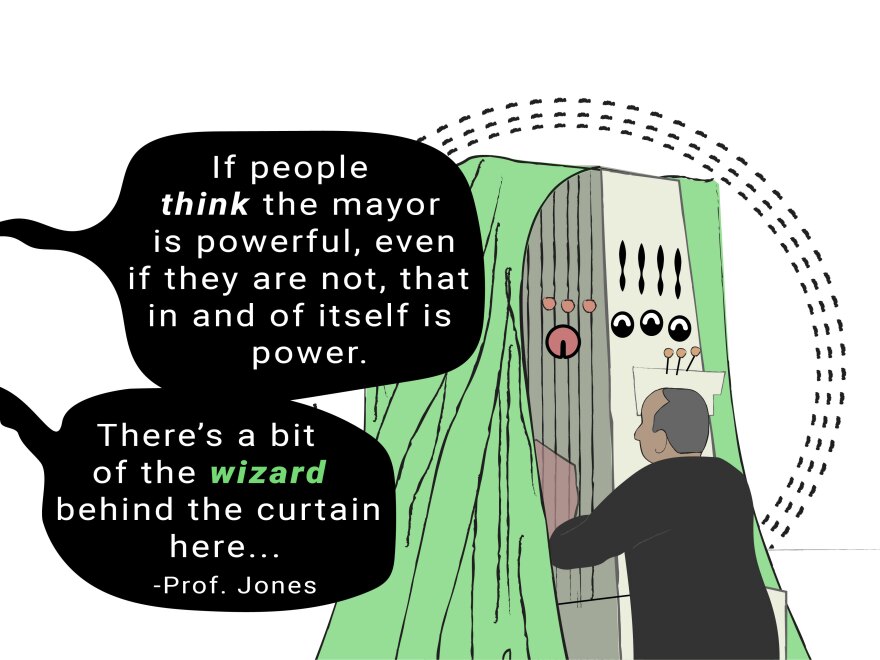 Illustrations by Rici Hoffarth