Help inform our coverage by becoming part of our Public Insight Network. We use it to find sources for our reports, such as these below, and gain insight from our readers and listeners. By sharing your insight, you can help us as we work to illuminate, investigate, challenge and celebrate our region.>> Become a source
Why some St. Louisans choose to protest, while others don't
Mary Ann Tisdale's 20s lined up with the peak of the civil rights movement of the 1960s and the struggle for black empowerment.
Tisdale didn't participate. She said she was scared of getting hurt, but she followed the movement closely — reading "everything there was to read."
"You could say physically, I'm a coward, but I know what's going on," she said.
Now 77, Tisdale lives in a condo complex in suburban Creve Coeur and rarely ventures into the city of St. Louis, where she was born and lived for a quarter century.
Recent instances of violence toward African-Americans, such as the shooting of nine black parishioners in South Carolina by a white man and the heavily publicized police killings of black men, remind her of times as a young woman she experienced racism. She had a confrontation with white police officers in the emergency room of the old City Hospital, where she worked as a nurse for many years.
"I'm looking at, I guess, the 50 years or more since that incident that nothing really has changed," she said.
Tisdale is not the only one struggling whether to get involved in civil rights movements. It's a decision many in the St. Louis are are mulling over today following the acquittal of Jason Stockley on first-degree murder charges. The white former St. Louis police officer killed Anthony Lamar Smith, a black man suspected of dealing drugs, in 2011.
"But I praise those people who do and it just upsets me when their lives are taken or that they're hurt," Tisdale said.
The size of the protests has fluctuated, from large crowds in the weekend following the Sept. 15 verdict, to just a few dozen on some recent evenings. They're often bolstered by a small but consistent core.
Like Tisdale, Tallya Wesley chose not to participate in post-Stockley verdict protests. She is a youth outreach minister in St. Louis' Walnut Park neighborhood and active in community improvement groups. But Wesley, 60, said that demonstrators don't have a clear endgame.
"So don't come to me telling me to walk if you don't have a plan. You gotta have a vision, where we going?" she said.
Others have also questioned the overall purpose of continued demonstrations. And in response, protesters have pointed to a detailed list of demands — including more power for St. Louis' Civilian Oversight Board, changes to the police use of force guidelines and the resignation of St. Louis' interim police chief, Lawrence O'Toole.
'We still hope'
Mildred Clines, also 60, still finds purpose in demonstrating. A Ferguson resident, she's been a fixture at the city's council meetings that followed Michael Brown's shooting death in 2014. She's also been at protests over Stockley's acquittal.
She said she's still compelled to come out day after day.
"We always hold out that little bit of hope that we're going to get justice, even though justice is never realized," said Clines. "For some reason we still hope, we still hold it out."
Felicia Pulliam has been an activist since her college days, when she rallied for the end of apartheid in South Africa. Then the 52-year-old protested in Ferguson. "I guess this is just what I do," she said.
Pulliam was a member of the Ferguson Commission, which suggested a host of changes to law enforcement and education policies.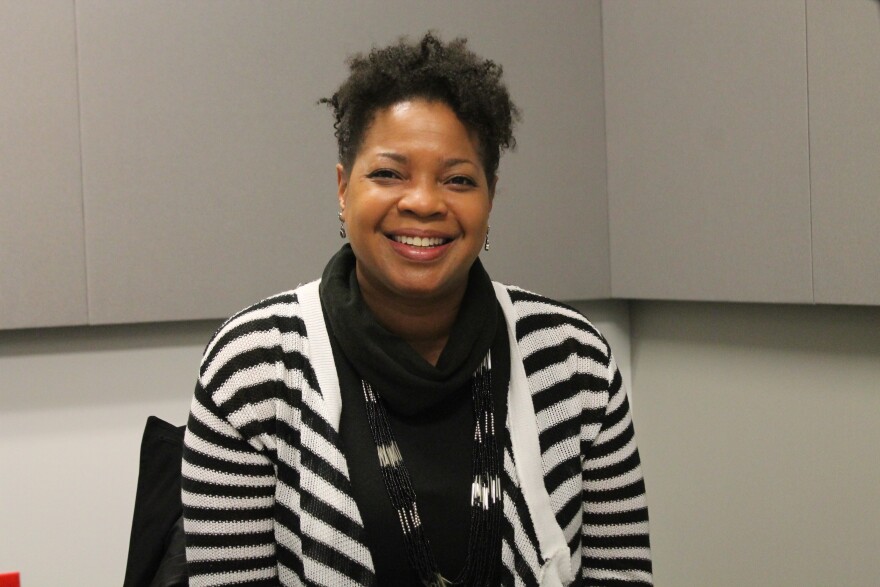 Pulliam predicts that when people look back at St. Louis in 20 years — the way they do South Africa in mid-90s now — they'll see this movement against police behavior will have made a difference.
St. Louis is already better than three years ago, she said, adding, "So yes, I'm encouraged. Does that mean the struggle is over? No. Is it going to happen tomorrow? No it's not. Is it coming? Yes it is."
Pulliam isn't going to all the protests, which have continued on a near-daily basis for six weeks. She doesn't doubt their effectiveness, but she's leaving the protest space for new, younger leaders.
Follow Ryan on Twitter: @rpatrickdelaney
Inform our coverage
This report was prepared with help from our Public Insight Network. Click here to learn more about how you can be a part of our conversations. Click here to see more responses from PIN sources that helped inform this report.