Public safety top issue in north St. Louis House race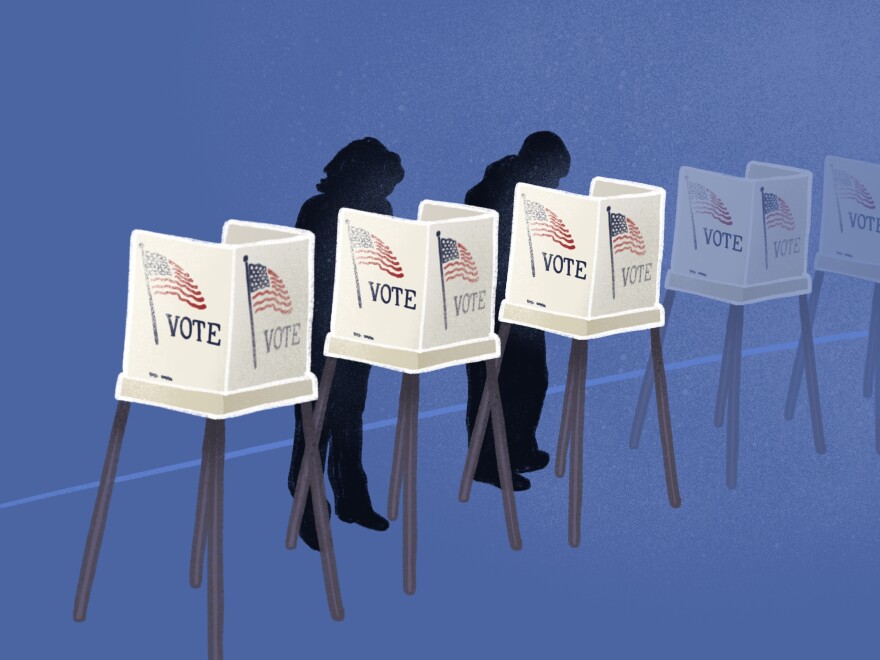 The three Democrats running to replace Rep. Michael Butler all agree crime is the top issue for the north St. Louis district but differ on how to make it safer.
LaKeySha Bosley, part of the Bosley family political dynasty, said she plans to increase funding for local educational opportunities and reduce the number of vacant properties in the district — which includes Midtown, JeffVanderLou and Compton Heights — to reduce crime.
Bosley said that in order to reduce crime in the neighborhoods in the district, you have to address the root causes.
"And the way to fight for safety in our communities is to make sure we have quality and affordable education, we have quality and affordable health care, and we have good paying jobs," she said.
Another candidate, Reign Harris, takes a different approach. Harris has worked for years as a 911 dispatcher and after her son was killed in a carjacking last year, she decided to run because she said she's "passionate about living in a peaceful environment."
Harris said stiffer laws for crimes like carjacking and an increased police presence will help to reduce crime in the district.
"When you have a limited amount of officers on the street ... there is only so much that they can do," said Harris.
After talking to people all across the district, Harris said she continues to hear that residents don't feel safe.
"People are afraid to go to the stores," Harris said. "People want to do whatever they have to do in the daytime and get home and not come back out. And that's being a prisoner."
The third candidate, J.P. Johnson, promotes his legislative experience as a staffer for former Mayor Francis Slay and now political consultant.
"I've been in those fights. I know what it's like to negotiate a union contract — done it. I know what it's like to get people pay raises — done it. I know what it's like to get more resources for the city," said Johnson.
While he makes no definitive campaign promises, Johnson says the messages he's been receiving from residents of the 79th on the campaign trail can be distilled into one basic statement: "They just want to feel safe and secure in their community to be able to move as freely as they want, as they should be able to."
A fourth Democratic candidate, Maxine Johnson, couldn't be reached for comment. Because the district is heavily Democratic, whichever candidate wins on Tuesday will likely be elected in November.
Follow Abigail on Twitter: @AbigailCensky