Three candidates want to return 97th House District to Republican control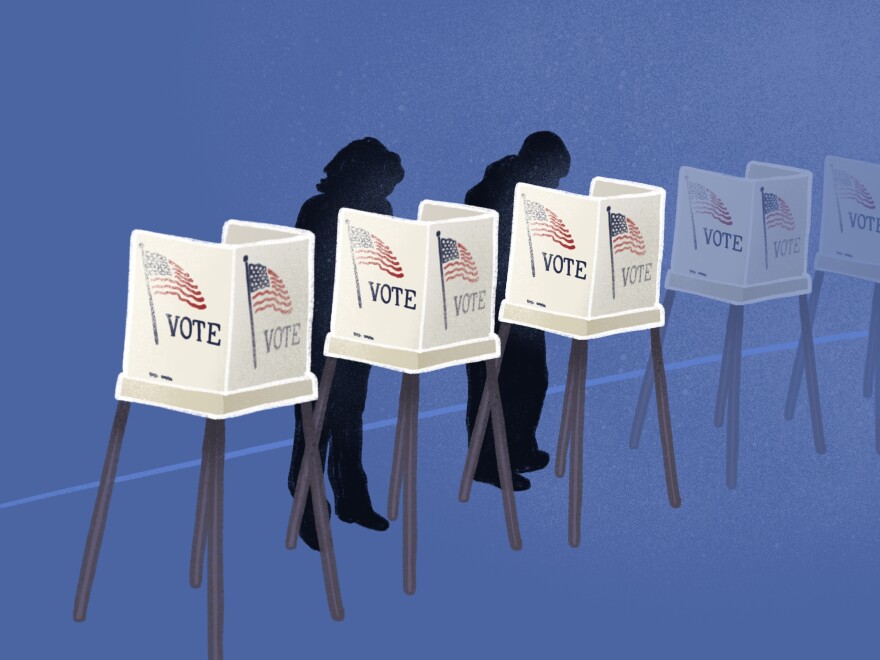 Three Republicans are trying to take back Missouri's 97th House District after Democrat Mike Revis flipped it in a February special election.
The district, which straddles St. Louis and Jefferson counties, has voted consistently Republican for state representative for the past 20 years. When Revis won by just over 100 votes, the upset garnered national attention, spurring talk about the possibility of a blue wave in the coming midterms.
David Linton, who lost in February and is running in the Republican primary, said, "Special elections are always squirrely. But when I talked to some people that had watched how the poll numbers had gone, prior to the election, the Republican enthusiasm was way down."
He added, "Republicans had just come off winning big: the White House, Congress, the governor, all the statewide elected offices, the state Legislature. And so they were complacent. Weather was not good."
Another candidate, Phil Amato, agrees with Linton.
"It was a very cold, rainy day. And it was very, very light turnout," Amato said. But, he added when talking to people around the district, residents characterize Linton as having "a certain philosophy on government which was really really right of center, and that didn't seem to sit well with most people."
Residents characterize Revis as "talking more down the middle," said Amato.
Revis attributes part of his victory to his staunch opposition of right to work, and he says he thinks that will play into this election as well.
Amato has received endorsements from several local labor unions and considers himself a "pro-labor Republican," but the third candidate, Mary Elizabeth Coleman, said she's personally for right to work.
Linton said much of his campaign had not changed. His main agenda remains "to protect and secure the right to life, liberty and property."
Linton said he is a "Christian first, then a conservative, then a Republican." He said when he's traveled around the district, residents are looking for a return to "compassion and civility" from what he terms a "hard" and "angry culture."
Coleman said she's "the only fresh conservative voice" in the race. If elected, she plans to espouse conservative values about local control and supporting the local economy by focusing on development for small businesses in the district.
"We do a lot of tax incentives for big business, but entrepreneurship is really where the job creation is," said Coleman. One of Coleman's other top issues is supporting local education.
"There is nothing that we can do that has as big of an impact as empowering our schools to educate our kids. Because that affects property values. It affects our workforce development and our ability to attract and retain business," said Coleman.
Education is also the linchpin of Amato's campaign: all of his materials are emblazoned with the slogan "school safety."
Amato said because the 97th district is part of two different counties — a small part in St. Louis County and the majority in Jefferson County — he wanted to pick an issue that could unite residents on both sides of the Meramec River.
"That's how it started to get a universal issue that everybody could identify with. This school-safety component of it, and the mental-health aspect of it was just something that opened my eyes," said Amato.
Amato said safety seems to be biggest concern that he hears when talking to residents. Amato added he's also campaigning to bring a state veterans home to the district.
Whoever wins the Republican primary will face Revis in November since he has no Democratic opposition.
Follow Abigail Censky on Twitter: @AbigailCensky