Hanley Hills could be latest St. Louis County municipality to dissolve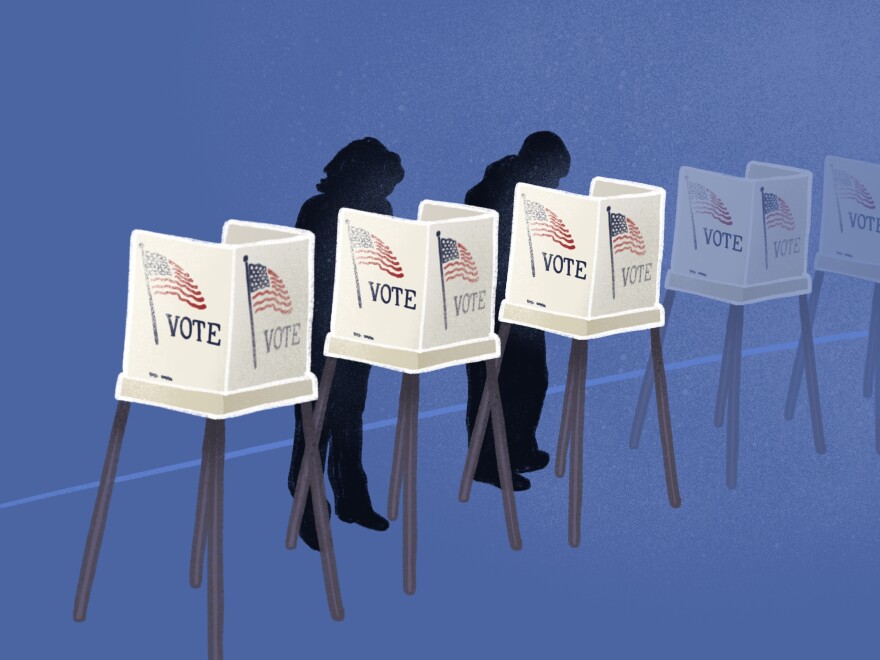 The fate of Hanley Hills will be decided Tuesday when residents vote to remain independent or become an unincorporated part of St. Louis County.
The measure was placed on the ballot after a former trustee, Thomas Rusan, collected hundreds of residents' signatures this spring. The village, with 20 streets and about 2,100 residents, is sandwiched between Vinita Park and Pagedale.
Disincorporation has been divisive in Hanley Hills, unlike previous disincorporation votes around St. Louis County such as the former Mackenzie Village, whose 134 residents voted to dissolve this April.
Rusan said taxpayers are not getting their money's worth, as the village's nine trustees have allowed the town to fall into disrepair.
Rusan says becoming an unincorporated part of St. Louis county would make the village and its residents eligible for county services and more affordable costs for such things as trash pickup, police protection and street repair.
He believes trustees "are in there mainly for the power and prestige. Because they really, really thought they were able to tell me, 'No, you can't go around with this disincorporation. We're going to put a stop to you.'"
Rusan was referring to an anti-dissolution flyer distributed by trustees. The trustees paid more than $400 to distribute the flyer urging residents, "Don't give up your power."
After the flyer was reported to the Missouri Ethics Commission, the trustees were warned not to comment on the matter because it had become a ballot measure, but because the matter wasn't on the ballot at the time the flyer was sent out, the commission determined that the trustees did not violate any ethics rules.
Board of Trustees Chairwoman Diana White, said she could not comment on the matter. But, she said no one has talked to her about the disincorporation vote around town.
"No one has addressed me and I've not heard anything being said," White said. "I guess it's not a topic for discussion."
Rusan disagrees. He said trustees "were under the assumption that they were like king or lord over everybody. And there was nothing that the people could do. That's why they all voted that they don't want to disincorporate, when it really wasn't about them anyway. It was about the voters. And the voters have already spoken, they want it on the ballot."
Rusan said roads have become untenable, building and property codes are selectively enforced by trustees, and homeowners are no longer concerned with property upkeep.
Rusan thinks disincorporation is the only way forward, financially and otherwise, for the village because the money isn't there to handle basic services like street repair.
But, White said, governments will never have enough money.
"What's enough? I can just tell you that like with anything else, you work with what you have," she said.
When asked why she thought hundreds of residents had agreed they wanted a vote for disincorporation on the ballot, White reiterated her position that it was the product of a couple of disgruntled residents.
White said nothing had changed in the village in the more than 35 years she'd lived there.
"No matter how you do things, somebody's not going to like it," she said. "It's just like your household. If you have more than two children, somebody's not going to like something."
If residents vote to dissolve Hanley Hills on Tuesday there will be 87 independent municipalities in St. Louis.
Follow Abigail Censky on Twitter: @AbigailCensky