Report: St. Louis County's Jail Population Decreased During Coronavirus Pandemic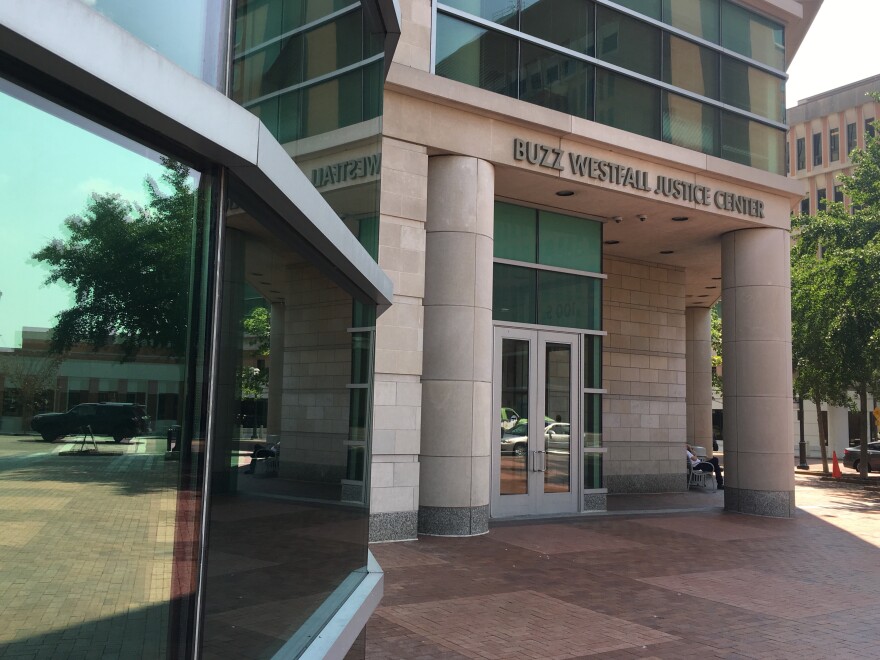 The number of people booked at the St. Louis County jail dropped by 47% between February and October, as the coronavirus pandemic hit the region and officials imposed restrictions on public gatherings.
The county's results were similar to those of 25 other cities the CUNY Institute for State and Local Governance examined across the country. Its study found that bookings in most of the examined cities were still below pre-pandemic levels by October.
"Getting the jail population down before COVID has allowed the jail to have some extra space, so that's allowed for appropriate social distancing," said Beth Huebner, professor of criminology and criminal justice at the University of Missouri-St. Louis and a lead researcher for the study.
In another report, CUNY found racial disparities in the county still exist, with people of color booked at 2.8 times the rate of white people in St. Louis County. People of color are jailed at a rate of 1,157 per 100,000 adults, compared to 413 per 100,000 for white people.
"Black persons are overrepresented in each phase of the criminal justice system," Huebner said. "That's not just in St. Louis, these numbers are consistent in the United States."
It also found that St. Louis County saw a 31% decrease in the average daily jail population for pretrial incarcerations and people awaiting trial from 2016 to 2019.
Chief St. Louis County Public Defender Beverly Hauber and St. Louis County Prosecutor Wesley Bell said Tuesday that utilizing community groups and other government agencies to help address the lack of resources in communities of color is key to reducing the racial disparity.
"When we're seeing that they're in the system five, six, seven times in the past six months, why is that?" Hauber said during a Zoom call. "Let's talk about what you need in the community and what the community has not been able to provide."
Hauber said collaborations among the county prosecutor's office, public defenders, county jail officials, judges, police representatives and community organizations in the St. Louis region helped spur change.
The John D. and Catherine T. MacArthur Foundation recognized St. Louis County's progress with a $1.3 million grant to continue reducing the jail population and eliminate racial disparities in the justice system. The county joined the initiative in 2016. The latest award brings the county's grant total to $5.8 million.
Follow Chad on Twitter @iamcdavis