NIH Seeks African Americans To Evaluate Asthma Medications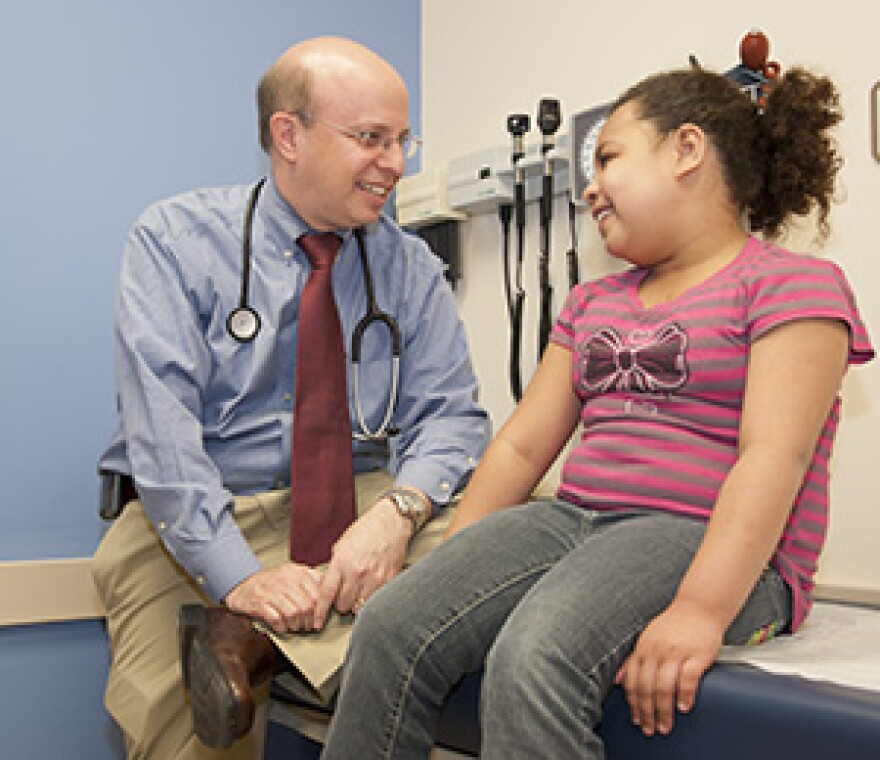 Washington University School of Medicine in St. Louis needs African Americans with asthma to enroll in a study evaluating different treatments.
Previous research suggests that some medications may not work as well for blacks as for whites.
Dr. Leonard Bacharier is the lead pediatric researcher for the study at Washington University. He said even though there's evidence that African Americans may respond differently to some medications, drug trials typically group people of all races together to come up with an average result.
"We say that if drug A is better than drug B, we should use drug A for everybody," Bacharier said. "But in reality, drug A may be the best drug for Caucasians. Drug B may be the best drug for African Americans."
This study is being funded by the National Institutes of Health and will be conducted at 30 medical centers in 14 states. It will compare four different asthma medications in African-American children and adults.
But Bacharier said in St. Louis, they're having trouble getting enough people to enroll ― especially children between the ages of 5 and 11.
He said even though being part of a clinical trial represents a significant time commitment that may be particularly challenging for low-income or single-parent families, participants have said they appreciate the care they get in return.
"They like the fact that we're always available to help answer questions, all of the asthma medications are provided free of charge, we will help folks with travel, with parking ― with any of the logistics of helping them attend study visits, to minimize those barriers that exist," Bacharier said.
He said a drug trial like this one is very much needed, because African Americans bear a disproportionate burden of asthma compared to Caucasians. "They have more urgent care use," Bacharier said. "They have higher rates of asthma attacks. They have higher rates of hospitalization. And they actually have higher rates of asthma-related death."
According to the U.S. Centers for Disease Control and Prevention, rates of both hospitalization and death due to asthma are three times higher among blacks than whites.
Learn more:
You can get more information about how to enroll here for children, and here for adults.
Robert Joiner reported on this study for St. Louis Public Radio when it was first announced this year. You can read his story here.
Follow Véronique LaCapra on Twitter: @KWMUScience