Low pay means fewer nurses at St. Louis County Jail, officials say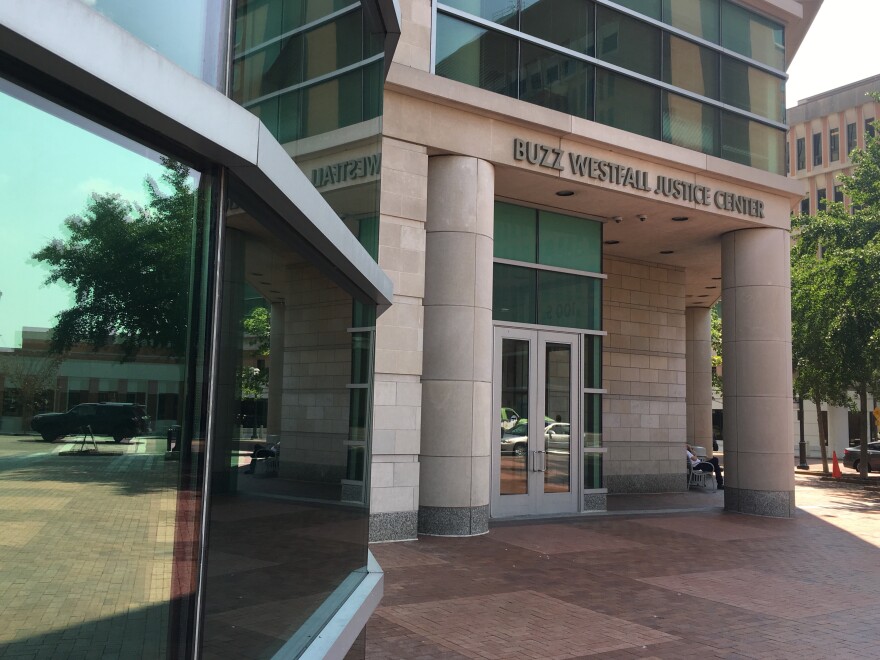 Nearly one-third of the nursing positions at the St. Louis County Jail are vacant, according to the county's Department of Public Health. Nurses and public-health officials say the pay isn't sufficient to keep people from leaving.
Nurses from the Buzz Westfall Justice Center in Clayton on Monday told members of the St. Louis County Council if the county does not pay them more, it's likely nurse turnover will remain high.
"In the past month, we've lost four longtime employees to [hospital group] SSM," said corrections nurse Lisa Wellman, who has been working at the jail for seven years. "And their pay-and-benefits package far exceeds what we have."
Seven registered-nurse positions and seven licensed practical-nurse positions out of a total of 50 nursing jobs are vacant, Public Health Director Faisal Khan said.
Corrections nurses often get frustrated and burned out, he said. While the county's job site lists the starting salary for a registered nurse at St. Louis County Corrections as approximately $54,000, nurses can make more and experience less stress in the private sector.
"That job category traditionally has the highest turnover rate in all of county employment out of 4,000 positions that we have across the county," Khan said, adding vacancy rates fluctuate throughout the year. "This really is hard work, and they don't see themselves doing this for five, 10 years … and they move on."
As they have at previous meetings, nurses told council members that as jail employees, they should be paid the same raises as public-safety workers under the Proposition P sales-tax increase. Voters approved Prop P in 2017 to give public-safety officers raises.
But County Executive Steve Stenger has said that since corrections-medicine workers work for the Department of Public Health, they aren't covered by the Prop. P raises.
Wellman, the corrections nurse, said compensation was originally high enough to entice her to work at the jail, even though she knew the job conditions were difficult.
"When I originally applied for a nursing position at the jail, it was due to the pay and benefits better than anywhere else," she said. "I have come to love my job, but the stress is increasing, and the workload is, too."
Morale "is going down and getting worse," medical assistant Marquita Fletcher said. "Valuable staff are leaving due to not getting compensated for their expertise and years of experience."
Corrections nurses administer health care to all inmates. In addition to traditional nursing skills, corrections nurses need to be comfortable working in heightened security conditions and stressful situations, Khan said.
Khan said the department has received applications for all the open nursing positions. In the meantime, the county has been using temp agencies to fill the gaps at the jail. Nurses say they've been picking up additional hours.
The jail hasn't had any unfilled shifts, and patient care has remained at the same standard, Khan said. But he admitted temps and extra hours are not permanent solutions.
Khan said he'd like to give medical employees a 10-percent raise from the health department's budget. He said that would be the "cleanest" solution to the salary problem. However, he said the county council has not agreed to the raise, saying the department doesn't have enough money.
Council members have pushed back against Executive Stenger, arguing that medical employees at the jail should be subject to Prop. P pay increases.
"I don't understand how it isn't obvious that a nurse who works in a jail is public safety, by definition," said Councilman Sam Page, D-Creve Coeur, at a meeting earlier this year.
Follow Sarah on Twitter: @petit_smudge