Rep. Dirk Deaton on the Missouri General Assembly's big budgetary decisions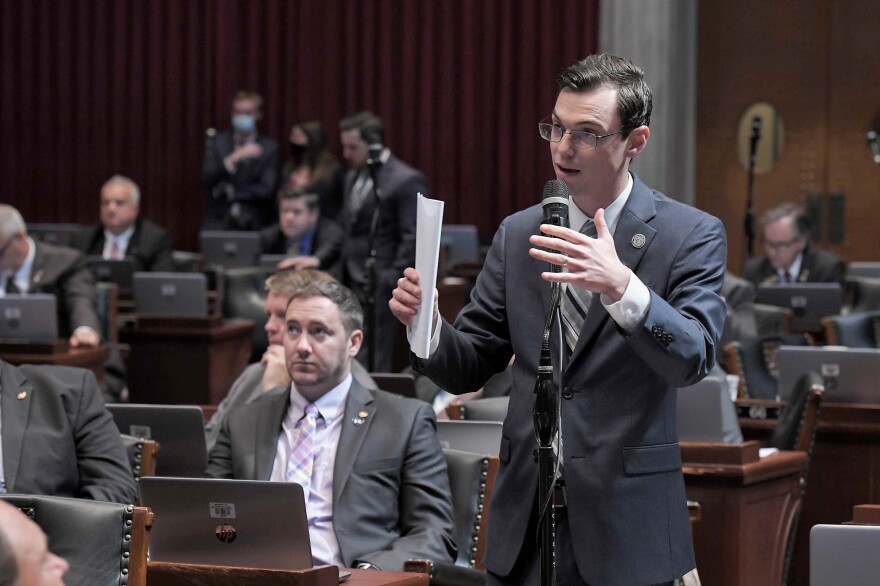 Politically Speaking kicks off what's sure to be an eventful 2022 with state Rep. Dirk Deaton as a guest.
The McDonald County Republican joined St. Louis Public Radio's Sarah Kellogg and Jason Rosenbaum to give a preview of what lawmakers will be focusing on during the 2022 legislative session.
Here are some of the topics Deaton discussed:
Whether the House would operate similarly to last year, when Republicans and Democrats engaged in fierce debates over contested issues in the middle of the session but eventually worked together on major legislation near the end.
A recently released congressional map that would keep six Republican districts and two Democratic ones. While that map sparked dissension from Republicans who want to go after Kansas City Democratic Congressman Emanuel Cleaver, that isn't likely to happen because of a number of factors.
Deaton is the vice chairman of the House Budget Committee, and he provided his take on the trajectory of a supplemental budget that allows Gov. Mike Parson's administration to spend money for Medicaid expansion.
How the House will handle appropriating billions of dollars' worth of federal coronavirus relief money from what's known as the American Rescue Plan.
In addition to McDonald County, Deaton represents parts of Newton County. He first ran for the 159th District House seat in 2018 and easily won a GOP primary — which was tantamount to election in the heavily Republican district. At 24, Deaton was one of the youngest members ever elected to the House.
Deaton also serves as chairman of an appropriations committee that handles health, mental health and social services.
Follow Sarah Kellogg on Twitter: @sarahkkellogg
Follow Jason Rosenbaum on Twitter: @jrosenbaum
Follow Dirk Deaton on Twitter: @DirkDeaton