Lezley McSpadden announces campaign for Ferguson City Council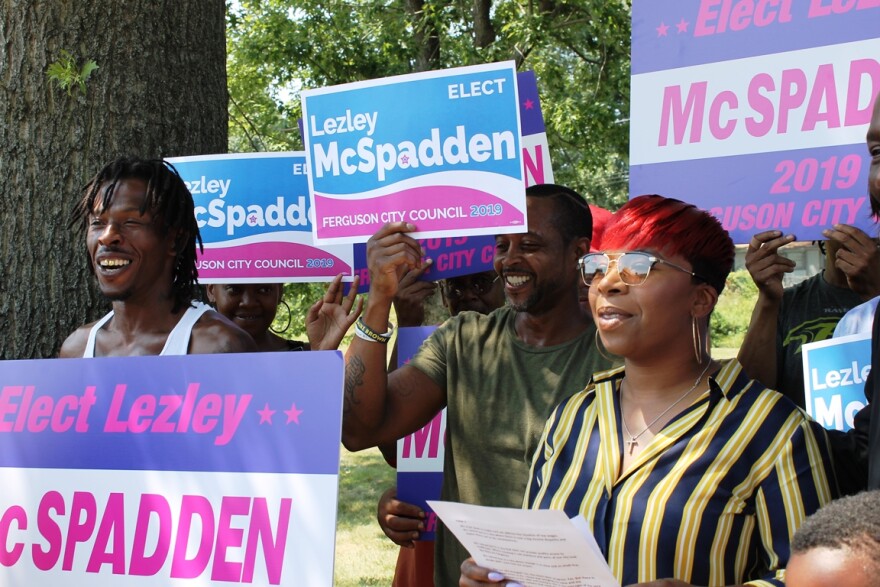 Michael Brown's mother says she wants to transform the pain of losing her son four years ago into political action.
Lezley McSpadden stood in front of the memorial to her son on Canfield Drive Friday, surrounded by the family's attorney and supporters, to announce a bid for Ferguson City Council.
"I know a lot of people may ask what makes me qualified," McSpadden said. "But I'll tell you, if a mother had to watch her son lay in the street for four and a half hours, and watch a community be completely disrespected by elected officials that we elected, what would you do? You would stand up and fight, too," she said.
McSpadden said her platform will focus on three areas: economic equality, community policing and ensuring access to health care for Ferguson's residents. She said she would have to see what legislation the council was already considering before she could offer details.
"But what we hear is a need for more, and for better, and when you hear those two things together, it lets you know that something is not there," she said.
McSpadden is likely to challenge six-term council member Keith Kallstrom, a retired Air Force mechanic. Filing for the April 2019 election opens in December.
Follow Rachel on Twitter: @rlippmann