Spencer calls for more accountability around St. Louis street closures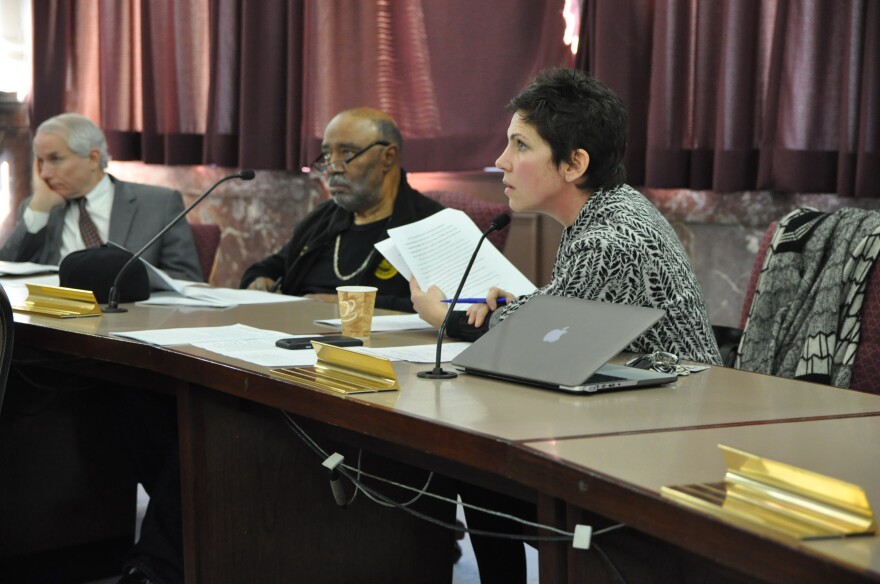 A St. Louis alderwoman wants the city to look at changing the way it authorizes street closures for utility work or other construction.
The resolution from Cara Spencer D-20th Ward, asks for a hearing with "all utilities with underground infrastructure within city limits" to "discuss current and future construction plans," and for the streets department to change the permitting process for street closures.
Companies like Spire and Ameren do have to repair and upgrade their systems, Spencer said, but the number of street and sidewalks closures has become overwhelming.
"We are digging up these streets on a very regular basis with really very little care for the residents and visitors who have to deal with these street closures," she said.
Tim Goodson, vice president of operations for natural gas provider Spire, said he understands the closures are frustrating for people.
"We're cognizant of those concerns, and the disruption it creates just moving around. Of course our offices are in the heart of downtown, so we see it daily as well as we commute to and from work and are out and about on the city streets," he said.
As part of the permitting process, he added, Spire tries to see if it can coordinate work with other utilities like Ameren so the street is only closed and torn up once.
Darnell Sanders, the director of Ameren's underground division, said he would be willing to discuss the permitting process with Spencer and the city.
"To begin with, I think the best outcome would be for us to just sit down and discuss our current protocols, and if there are opportunities to improve, we definitely welcome those opportunities," he said.
Goodson and the city's streets director also said they were willing to talk with Spencer about possible changes, but did not provide specifics.
Follow Rachel on Twitter: @rlippmann