Discussion: The Broader Implications Of Changes In Normandy Schools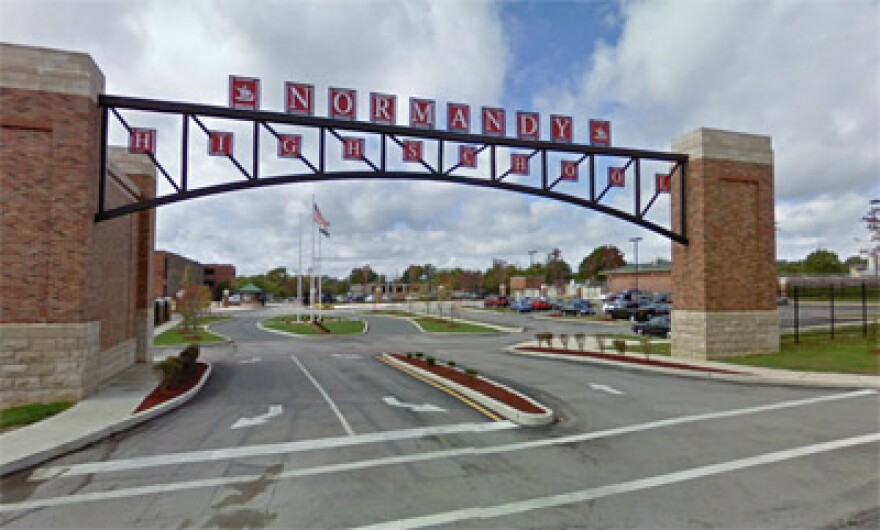 The Normandy School District is undergoing a series of changes that have broad implications for education throughout the St. Louis region.
Thursday on St. Louis on the Air host Don Marsh led a wide-ranging discussion about what those changes mean for the future of education in St. Louis. The conversation began with St. Louis Public Radio education reporters Dale Singer and Tim Lloyd.
At the moment, there's a lot of uncertainty and not a lot of clear answers in Normandy, said Singer and Lloyd. For instance, the Missouri Board of Education voted last Tuesday to replace the Normandy School District with a new organization run by an appointed board, to be called the Normandy Schools Collaborative.
But the accreditation status of the new organization has not been announced, meaning students, parents and schools in Normandy don't know whether or not the school transfer law will apply to them next school year.
Last Wednesday, Normandy school district filed a lawsuit against the state board of education and several other entities contesting the "validity and implementation" of the school transfer law and requesting an injunction against the creation of the Normandy Schools Collaborative.
The Department of Elementary and Secondary Education responded the next day, reminding the district that DESE has control of the district's finances and declining to allocate funds for the lawsuit.
And last Friday, Gov. Jay Nixon announced his intention to veto the student transfer bill, which would make changes to the existing student transfer law. A veto override seems unlikely.
Elected board vs. appointed board
A few months back, the state board of education appointed a task force to come up with recommendations for Normandy. The board based its decision to appoint a school board and rename the school district based on the recommendations of that task force.
Carole Basile, dean of the college of education at the University of Missouri-St. Louis, chaired the task force. For Basile, the advantage of the appointed board is that it is more accountable.
"They will report directly to the state board," said Basile. "It is a matter of accountability, of creating benchmarks, of holding people very accountable for what's happening in these schools."
While the members of the appointed board have not yet been identified, they plan on including members of the elected board, said Basile.
Greendale Mayor Monica Huddleston, who was a member of the task force, sees the new organization as a chance to start over with a clean slate. Greendale lies within the Normandy school district.
"The new Normandy Schools Collaborative … gives us an opportunity to hit the reset button, to start this over and to try and do the right thing for the 3 ,000 to 4,000 children that we have," said Huddleston. "There have to be some very good and effective and efficient and caring people as a part of that joint executive governing board. They have to have the skill sets required, they have to have the concern for the community, they have to have the will and they certainly have to have the guts to tackle this thing head on."
Finding a Solution
It's not immediately clear what direction the appointed board should take, however. That's because a tried-and-true method to improve urban schools has yet to be found.
"Nobody has figured out how to solve this," said Basile. "If we had figured it out and there was a solution, that's what we would be doing. Nobody has done that. However, there are some really good things that are happening. We're seeing them in small pockets of large districts, we're seeing them in some small school districts nationally, where people have said … we've got to do something in an urban district that is different [than what works in a suburban district]."
"That's the opportunity here, from both a practical and an academic perspective," she added. "To say this is a unique opportunity, we understand this is precedent setting. Whatever we do here is precedent setting. How do we decide what a new entity means, because it doesn't just mean a new school board and new teachers and new leaders, it has to mean something else, there has to be some other criteria to that. And we have to start thinking about what's real innovation. So we've got to look nationally and say what are the pieces that are working for kids in urban communities...and bring those pieces to this community as well."
The hour-long discussion covered a broad range of topics, from taxes to finances to early childhood education. Listen to the full show below to hear the rest of the conversation.
St. Louis on the Air provides discussion about issues and concerns facing the St. Louis area. The show is produced by Mary Edwards and Alex Heuer and hosted by veteran journalist Don Marsh.