Gwen Ifill To Host Nine Network's Ferguson Forum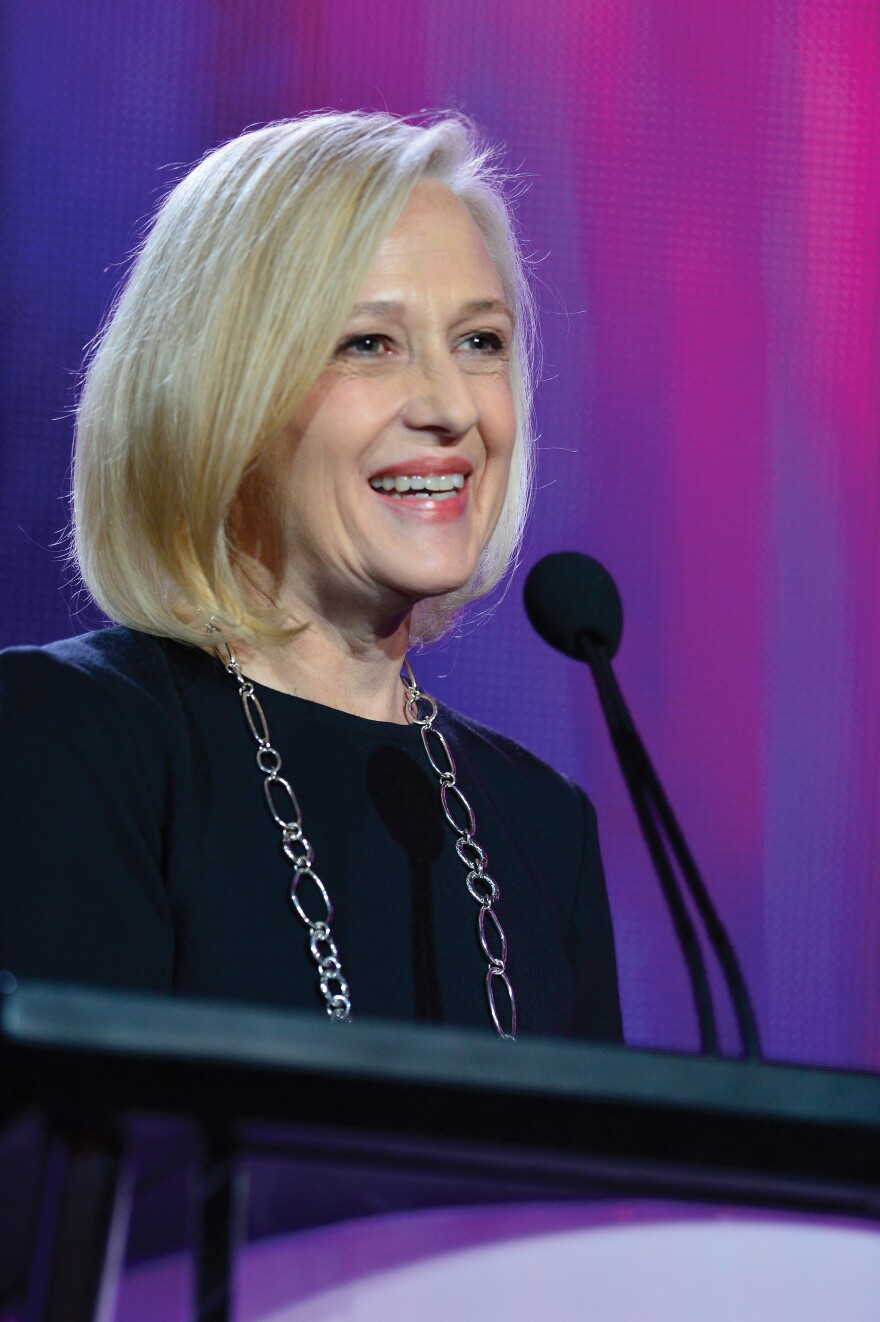 Public Broadcasting Service president and CEO Paula Kerger announced Thursday that PBS and the Nine Network will host a town hall-style forum this month.
"America After Ferguson: Bridging the Divide" will be hosted by Gwen Ifill. It will be recorded on Sept. 21 and broadcast nationally Sept. 26, including on the Nine Network.
"Where public media, I think, does its best work is at moments like this when people really want to come together and have conversations, and we're still here talking," Kerger said. "And we will be here talking about it because the issues that this raises are not going away. And they're issues that we as a community and as a country need to be talking about."
Ifill is the moderator of PBS' "Washington Week" and co-anchors "PBS NewsHour" with Judy Woodruff. Two weeks after Michael Brown was shot and killed, Ifill referred to the events in Ferguson as "a new civil rights movement" on NBC's "Meet the Press."
"These young people in the streets, these young people who have created a social media movement around Michael Brown, they're not saying 'Pass a law'; they're saying 'Enforce the current ones,'" Ifill said. "They're not saying 'We're going to wait for a single, singular leader to tell us which way to go'; they're saying 'We're going to lead ourselves.'
"The first pictures we saw out of Ferguson, the common response was 'Is that America?' And I think people are saying 'Let's address that. Let's address ourselves, not expect some person to figure it out.'"
Kerger said she expects the upcoming forum to help advance conversations related to Ferguson.
"We're looking forward to really trying to make, I hope, an important contribution through the broadcast itself," Kerger said. "But I think what is going to be far more important are the conversations that we're hoping it will generate among our member stations across this country, radio and television, really talking about where do we go from here, what does that mean."
Hear more from Kerger, including her thoughts on the media's changing landscape and the role PBS plays, as well as the Nine Network's 60th anniversary:
Related Events
Public Media Commons opening
When: 7 to 10 p.m. Sept. 13, 2014
Where: Nine Network and St. Louis Public Radio, 3653 Olive St., St. Louis
Cost: Free; tickets required
More information
"America After Ferguson: Bridging the Divide"
When: The forum will be taped at 3 p.m. Sept. 21, 2014; audience members must arrive by 2 p.m. It will be broadcast locally at 7 p.m. Sept. 26 on Nine PBS (Channel 9).
Where: Lee Theater at the Blanche M. Touhill Performing Arts Center, University of Missouri–St. Louis
Cost: Tickets are free but registration will be required.
"St. Louis on the Air" discusses issues and concerns facing the St. Louis area. The show is produced by Mary Edwards and Alex Heuer and hosted by veteran journalist Don Marsh. Follow us on Twitter: @STLonAir.