Residents Share Their Views Of Ferguson, Protests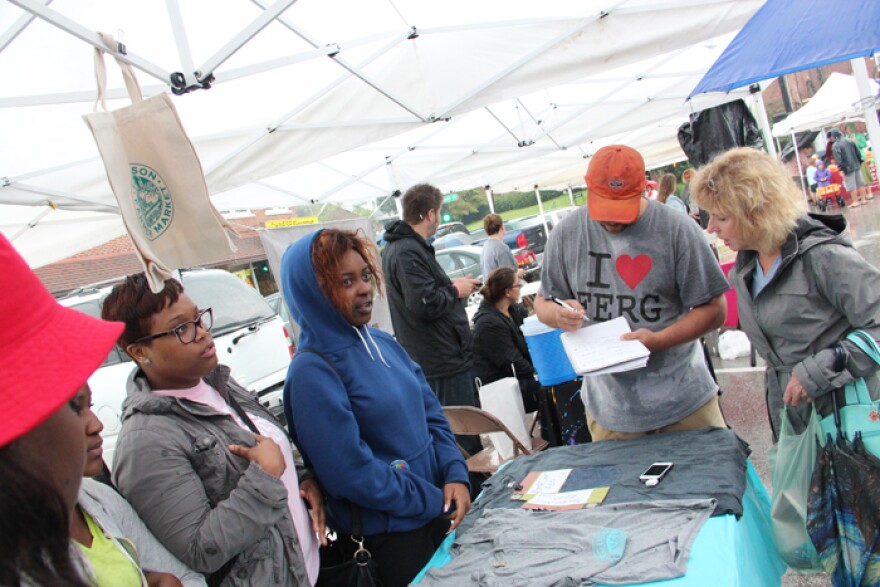 Last week we talked to state Sen. Maria Chappelle-Nadal and Johnetta Elzie, two women who have been active participants and organizers of protests in Ferguson. During that conversation, some listeners were disappointed by the way the community and protesters were portrayed. Sisters Stephanie Becker and Andrea James, longtime Ferguson residents, were among those listeners, and joined us Wednesday to share their perspectives.
"I think the part of the Ferguson story that's not being told is all of the other activities that are going on that are supporting our community," James said.
"I think Ferguson is a great community," Becker said. It's very easy to be involved with. I have been able to be an active member of many organizations there."
"But there is an element that is joining the protesters that are not peaceful, that are destroying our community," Becker said. "That is not helping the Michael Brown cause by any means."
Becker said protests are hurting Ferguson businesses. "I think there's a lot of people from the St. Louis areA that might have visited Ferguson or had considered visiting Ferguson … that are now going 'I will never to go to Ferguson.' That is giving our neighborhood a bad reputation within St. Louis. That is destroying our neighborhood."
"The people who are doing the angry protests are getting in your face, and they're turning a lot of us that understand why they're angry against it," James said. "I think a peaceful protest is your right — I was involved in many for women and many for other rights I believe in, but I have never seen this type of violence."
Both women have attended recent town hall meetings held by the Department of Justice for Ferguson residents. Neither, though, are confident that the meetings have been effective.
"I think they're serving a purpose because I feel that the Ferguson residents at least get to say something," James said. "I don't know that they're really serving a purpose."
"I'll be interested to see what it leads to," her sister said. "I think there will be improved communication from our officials who represent us at the local area. I'm hopeful that something positive will come out of it … but I'm iffy."
"St. Louis on the Air" discusses issues and concerns facing the St. Louis area. The show is produced by Mary Edwards and Alex Heuer and hosted by veteran journalist Don Marsh. Follow us on Twitter: @STLonAir.