Open the symphony's season or throw out the first pitch? Chatting with Marie-Hélène Bernard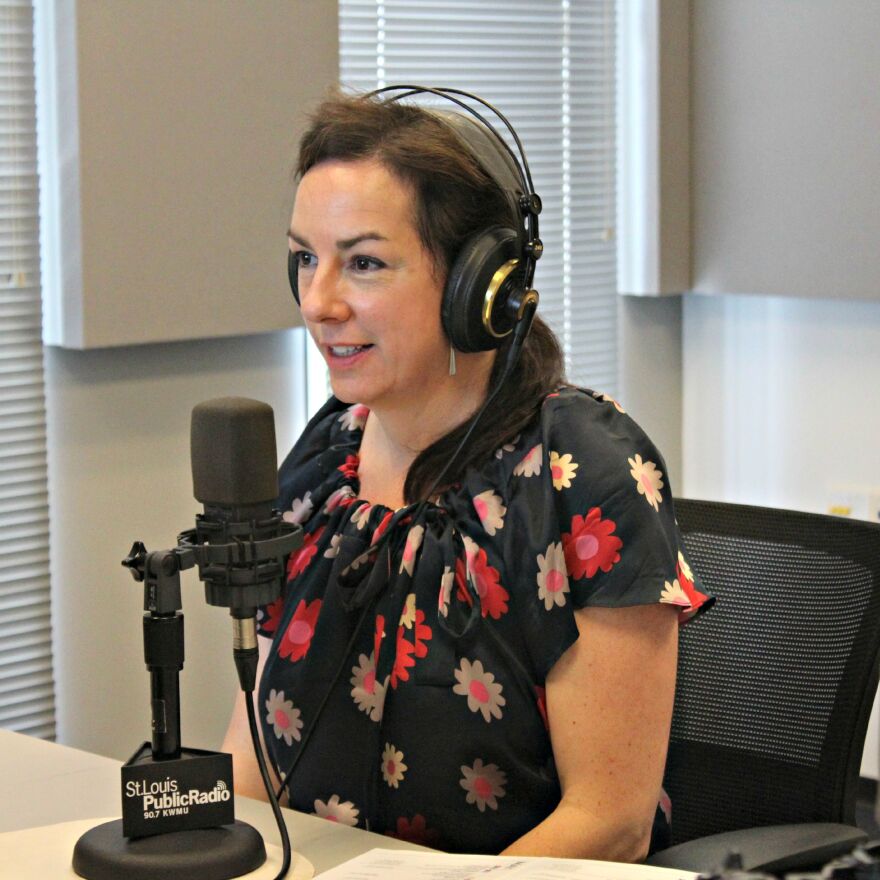 When it comes to priorities, Marie-Hélène Bernard will not be easily swayed. When asked by "St. Louis on the Air" host Don Marsh whether she prefers to open her first season as president of the St. Louis Symphony or throw out the first pitch at a Cardinals game, she made it clear that it doesn't matter what she's doing so long as it is connecting the local community to the symphony.
"Both are so, so exciting … exciting in a way that gets me to know the community," said Bernard. "It is a really wonderful city."
Earlier this summer, Marie-Hélène Bernard began her tenure as president and CEO of the second-oldest professional orchestra in the United States, the St. Louis Symphony. She replaced Fred Bronstein, who left the organization to become the dean of Peabody Institute of Johns Hopkins University.
Hailing from Québec, Bernard comes to the orchestra from her role as executive director and CEO of Boston's Handel and Haydn Society. At the beginning of her career, she worked as a tax attorney but returned to the musical roots of her childhood to work for the Philadelphia Orchestra, Cleveland Orchestra and the Canton (Ohio) Symphony Orchestra. Coming to the St. Louis Symphony, she brings with her an unfailing desire to connect underserved communities with the music of the orchestra through educational opportunities.
Here are a few other things you should know about Bernard:
How does the expertise in the area of tax law influence Bernard's expertise in the area of music management?
"Well the nature of our work, you are truly, in terms of looking at what symphony orchestras are doing, is looking to bring communities and people together, to enrich the lives of people on so many different levels. So you need the good business skills, because you are running a business like any other non-profit so you need some skills in terms of accounting, finances, relationship building and corporate expertise. But we also need to sell tickets and develop audiences and also raise money. So I think the experience as an attorney was tremendously helpful in terms of the structure, the way you analyze, the whole background that you need and in developing relationships and convincing people. You know, in the business of bringing people together, you need that."
What does the president and CEO actually do at a symphony?
"You set directions. You inspire, you lead, you motivate. You are really taking care of a lot of people internally, externally, so you really need to engage important opinion leaders and leaders in terms of setting a course for this organization. You need to make a community feel included in that the symphony is a destination and is a place where it is good to be. We have a huge role as an education leader. In my role, I'm really guiding all of these elements and also recruiting good people, keeping them with us, and fostering a sense of community through the music that we give."
What are some of the things that could change with Bernard's arrival?
"This orchestra, being the second oldest in America and truly one of the finest, is really poised to achieve and continue to achieve amazing things artistically. When I came, and in considering what we could do is to reconnect the community with a sense of purpose with the music we offer. I think we have a wide variety of programs that we do. I think that there are some communities that are not served sufficiently by the symphony. So in looking at who needs to hear us that is not having the opportunity to connect with the music we're making, how can we continue to make music education a priority in the state and in the city? How do we create impact? You constantly have to ask yourself how you create impact in a community.
"… For example, thirty-some years ago, the symphony used to tour the state a lot more. I really want to connect the symphony, it is one of the finest in America, and our state and neighboring states need to hear this ensemble. I think also in terms of exploring how we have developed an audience that is not necessarily your typical classical music concert-goer and how you create an experience that makes them explore a kind of music that they don't think they might like. Music is never the problem, the problem is how you communicate the value of music and how you bring people to experience it."
The symphony's season opens this weekend with violin virtuoso Joshua Bell.
"One of the finest violinists, a great, great musician," Bernard said. "We're excited to welcome him as we open this wonderful season."
"St. Louis on the Air" discusses issues and concerns facing the St. Louis area. The show is produced by Mary Edwards, Alex Heuer and Kelly Moffitt and hosted by veteran journalist Don Marsh. Follow us on Twitter and join the conversation at @STLonAir.