Dying alone in St. Louis: With no family left, what happens to the vestiges of a person's life?
Jake, a caller from St. Louis during Tuesday's "St. Louis on the Air," had a question that is, plain and simple, a hard one to ask when looking at end-of-life decisions with no one else to turn to.
"I am the last surviving member of my family," said Jake. "Having no friends or family, what happens to my things? What happens to me?"
The answer is complicated, especially when there is no will or testament left behind by a person at the end of their life. In most cases, however, it starts with Gerard Nester, who is in charge of the belongings of those who die leaving no one behind.
Nester is the city of St. Louis' Public Administrator, a relatively obscure elected office that exists in every county of Missouri. The role was created in 1880 when someone realized that no one had legal standing to approach the state about decedent assets in the Missouri probate when there is no heir. The probate is a court-supervised process of transferring legal title from a person who has died to the person's distributees. The public administrator's office is also often asked to act as a guardian for the mentally ill or developmentally disabled adults.
Nester has served in the role for 17 years.
"Probate is all about the money when there isn't a decedent involved," Nester said. "It's about getting assets into the hands of someone who can do something good with it."
Related: How to talk about death and why it matters
A little over a week ago, the New York Times ran a story about what happens when you die alone in New York City. The story detailed the amount of activity that happened upon "The Lonely Death of George Bell," one of 50,000 that die in that city per year.
What the Public Administrator does
In the city of St. Louis, the public administrator's office receives around 8-10 referrals per year for citizens of the city who have no one left behind to "administer assets," or, determine where money and possessions go when they are left behind at the time of death. Cases are only accepted if there are assets that need to be divvied up among heirs.
The public administrator also determines what happens to the bodies of those who die with no one left behind, how they are buried in accordance with their religion and begins an investigation into finding potential heirs for the deceased if there are no documents left in that person's wake. If there are no found heirs to the deceased's belongings, they are transferred to the unclaimed property division of the Missouri treasurer's office, "Missouri's largest lost and found," the website reads.
Listen here to understand more of the process after someone dies leaving no heirs behind:
What is left behind
Nester's office is a small one, which only has three full-time employees. In order to develop an understanding of the deceased, Nester leans on a contractor to go through the person's home, belongings and documents. In this case, it is a retired deputy public administrator from St. Louis County who knows what to look for in homes.
"Sometimes you run into some characters who are really more prominent than you ever expected," said Nester. "There was a gentleman who passed away on Lewis Place in North St. Louis. His brother was really active in politics and had been an opponent of Missouri senator Jet Banks. There was a lot of paraphernalia in the house from those days and it really is a great insight into the kind of things that happened then: the African-American middle-twentieth century society and what wonderful little remnants we have of it through what was left in his home."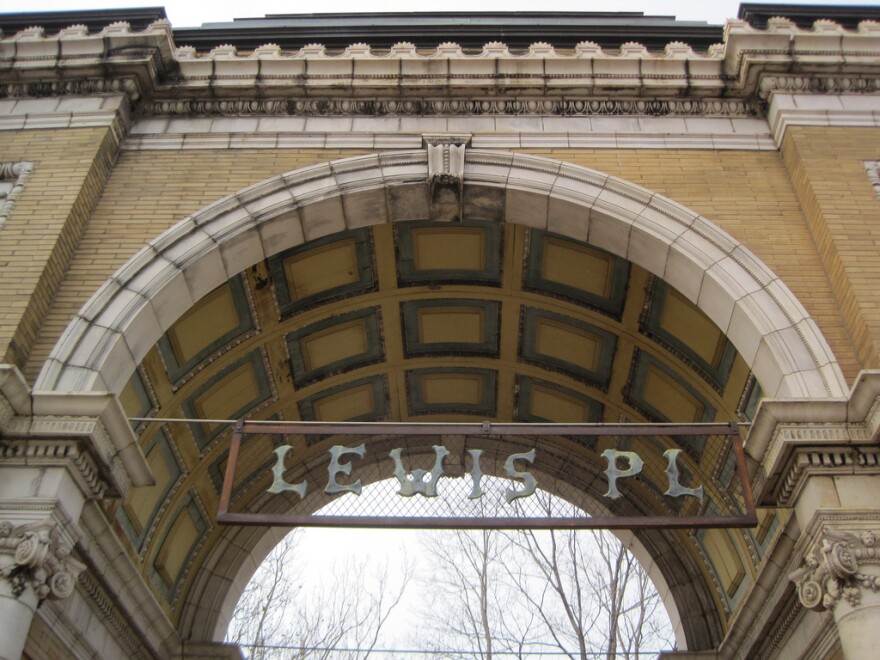 Pictures of people, trophies and other mementos are the most common interesting finds—offering an interesting public glimpse into the lives of the deceased that is rare for the unrelated.
"You know there was a life behind all of that; it's just sort of fascinating to travel through each of these individuals' lives," Nester said. He added later that it is hard to see the photographs thrown away if there is no one left to claim them. In some instances, Nester takes them to the Missouri History Museum for archival purposes.
Most probate administrations last 6 months, but can go over a year or more in proceedings. A spouse and children are the first in line to receive distributions from a person's assets. After that, the father, mother, brother and sister come next in line.
Nester said it is not uncommon to run across large sums of money during the heir-finding process. You would never know it from the state of the person's house, however, he said. In one instance, he recalled finding a house on Hortus Court without electricity and with a gaping hole blocking entry to the front door.
"When you see the conditions some of these people live under, you wonder why. He was living a rough life, but had over one million dollars that he just sat on."
"When you see the conditions some of these people live under, you wonder why," Nester said. "The fellow lived there all his life, a classic pattern that we've found: a single man, professional, an accountant I think, lived with his parents all his life but never married or had children, just sort of withdrew in the last years of his house. This was probably the worst house I had to walk into. He was living a rough life, but had over one million dollars that he just sat on."
Putting assets in the right hands
While Nester concentrates on gathering and tabulating assets, or selling property to create cash assets, other heir-finding services step up and find the relatives of people who don't leave a will or testament.
"They have access to the databases that identify relationships and birth and death records," Nester said. "Sometimes we end up with 10 pages of family tree that I have to spread across the counter to understand the relationships so I can put together an affidavit of heirs, so I can determine who is the rightful successor."
Nester says that these services generally take 20-30 percent of the value of the assets in exchange for their findings. "It's found money for these folks, they typically don't know who Uncle Bill was, they're just happy to have gotten the check," Nester said.
A portion of the deceased assets' also go toward paying for burial expenses as well as the expenses of assessment.
Notifying the public
While it may be hard to believe, given how few people know about the Public Administrator's office, Nester does go to lengths to publicize the opening and closing of the probate proceedings after a person dies with no heirs.
There is an initial publication that administration has been passed to Nester, then a secondary publication when the estate is closed and a publication of "no known heirs" that runs in the city of St. Louis and St. Louis County, which shows that a person died, what their estate was worth and that the city is looking for heirs.
These notices aren't published in your typical daily newspaper, but rather a legal newspaper. There's also no provision for those notices to be put on the internet. "It's not a very good notice system, right now, especially in the day of the internet," said Nester. "It is a law we've had for generations."
Planning before death, regardless of income
Another caller to the show, Joe, asked about a tenant of his—a man who died and seemingly left no heirs, but after some Googling was found to have a son who lived around the block. Nester said that this is the best possible outcome, because there are some matters that are best left to families to deal with.
"If I wrote something on a piece of paper, is that legally binding?"
There are just some cases that Nester or any public administrator cannot take on, such as those who have no assets to speak of. "I have bills to pay as the administrator of the estate," said Nester. "Those publications that we spoke of earlier all cost money. I have to go out-of-pocket for that if I don't have any assets. So, we go through a screening process before I open a probate proceeding."
If the person who died is very poor, the issue of what happens to them when they die never crosses the threshold of the Public Administrator.
So what about the case of Jake, the caller from the beginning part of the story? He said that he wants to plan for where his property goes after he dies but he cannot afford to prepare a will or testament. "If I wrote something on a piece of paper, is that legally binding?" Jake asked.
Nester said that nothing can be guaranteed without probate documents. A will, he said, must be signed by two persons and dated. While more complicated wills can cost upwards of $1000 to prepare, there are several services out there to help those who cannot afford that price tag.
A call to Legal Services of Eastern Missouri confirmed that the non-profit organization that provides civil legal assistance for low-income people and the elderly offers help with simple wills and testaments. There are also will services available online for as little as $10.
"St. Louis on the Air" discusses issues and concerns facing the St. Louis area. The show is produced by Mary Edwards, Alex Heuer and Kelly Moffitt and hosted by veteran journalist Don Marsh. Follow us on Twitter and join the conversation at @STLonAir.