Downtown St. Louis' history: Street-roaming cattle, Dickens' impressions and renowned architecture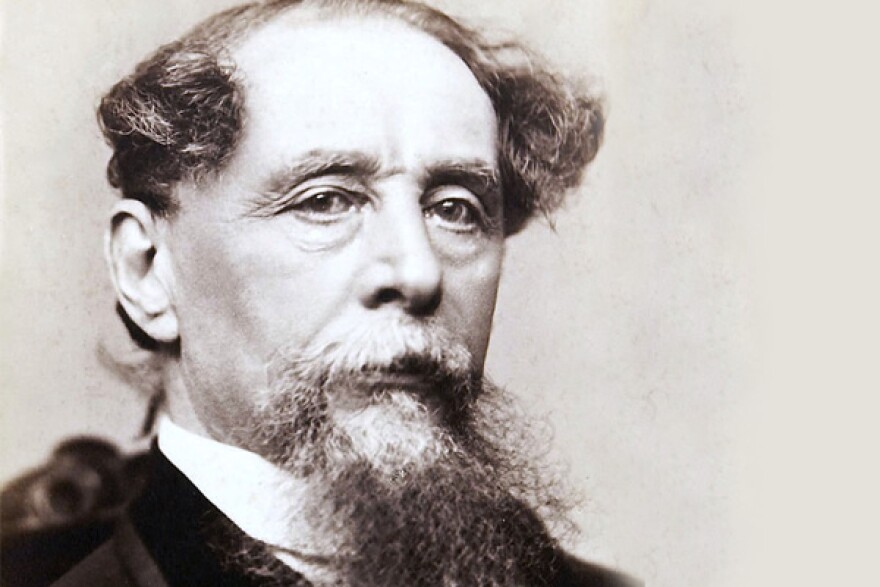 Downtown St. Louis has been characterized by myriad personae over the years. It's a place where Native Americans arrived by canoe and built a grand mound city. It's also a place that holds both great Victorian architecture and International Style skyscrapers.
What other secrets does downtown St. Louis hold? On Tuesday's "St. Louis on the Air," historian and author NiNi Harris joined host Don Marsh to talk about her newest book "Downtown St. Louis," which reveals some of those secrets. In addition to writing about St. Louis' architecture, ethnic heritage and neighborhood history, she also has offered tours of downtown St. Louis for over 30 years.
Here are three fun facts we learned from her about downtown St. Louis' history:
1. Charles Dickens was a fan.
"Dickens was very impressed by it. He didn't think that St. Louis would every measure up to Cincinnati. He was favorably impressed with St. Louis. In the text, I have his description of the building boom going on in the 1840s and what the old French section of St. Louis was like in the 1840s."
2. Downtown St. Louis used to have a Chinatown.
"Chinatown was at Eighth and Market. The description are really exotic. It appears to have originated with railroad workers. So many Chinese were employed in building the railroads from the West coast to the center of the continent. That's its beginnings but it is a small community. It stays in the same area of downtown up through the 1960s. It was known for having lanterns strung across the streets, for being a very colorful place, but it was clearly an impoverished community. It is a very hard community to get a grasp on because they were reticent to speak to census takers. That probably was related to the Chinese Exclusion Act which had forced many Chinese workers to go back to China."
3. You could find cattle and pigs roaming the streets until way later than expected.
"From its origins of this city, it has been this energetic place. We start with the founding of St. Louis, when all of St. Louis was in downtown St. Louis. There were about 1,200 cattle in downtown St. Louis and 250 horses and that's where people lived and worked—it was everything. Back even up to the turn of the century and World War I era, cattle and hogs were herded through the streets of St. Louis."
Listen here for more fun facts about downtown St. Louis' history, including information about specific structures and buildings such as Kram Fish and the so-called Mother's Fish building.
"St. Louis on the Air" discusses issues and concerns facing the St. Louis area. The show is produced by Mary Edwards, Alex Heuer and Kelly Moffitt and hosted by veteran journalist Don Marsh. Follow us on Twitter and join the conversation at @STLonAir.