Comedian, St. Louis native Greg Warren adds family show to Funny Bone appearance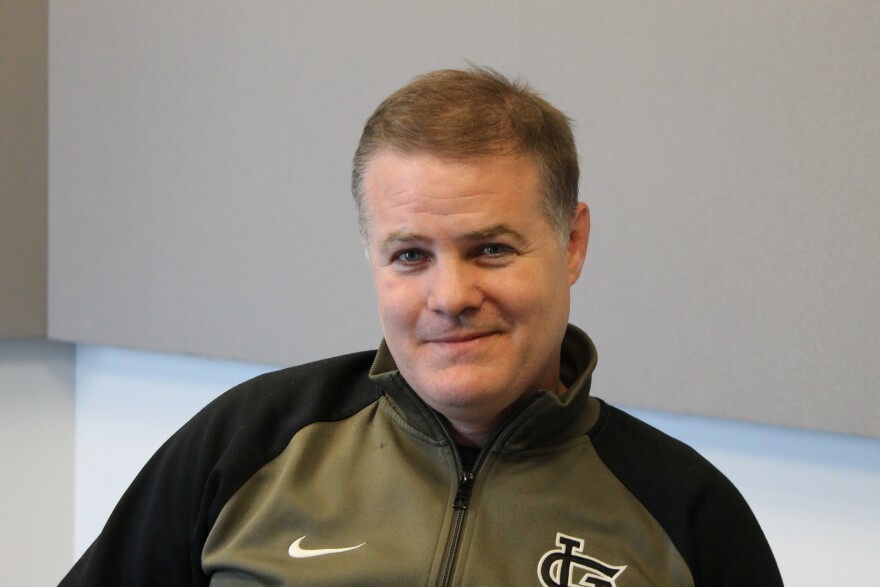 For many years, comedian and St. Louis native Greg Warren traveled around the country to make people laugh. He's appeared on CMT Comedy Stage, NBC's Last Comic Standing, Late Night with Seth Meyers and CBS's The Late Late Show with Craig Ferguson.
On Tuesday's St. Louis on the Air, host Don Marsh talked with Warren about his upcoming appearances at the St. Louis Funny Bone. Friends, family and fans will line up to see the new material he'll showcase, starting Jan. 11.
"We're also trying something new this year … I'm doing an all ages family show," Warren said. "I do feel a little pressure there because I haven't done a whole lot of that before." The family show is open for kids ages 12 and older.
Warren is now based in St. Louis after living in New York. He said often times, it's hard for people to just sit down and think "what's funny?"
His comedic inspiration draws from a mixture of past experiences and current observations. Warren said he also journals freely in the morning to come up with subjects for his jokes.
"You start with what's different, or what's interesting. And a lot of times, you can turn that into what's funny," he said. Warren prefers to stay away from political comedy to prevent alienating his audiences.
Warren also talked about his weekly podcast, "Trip To The Lou," which features a St. Louis spot each episode, including the Economy Museum at the Federal Reserve Bank of St. Louis, Escape the Room and the National Horseshoe Pitchers Association, among others.
Warren said he has a passion for St. Louis and uses the podcast as an opportunity to discover and experience various places in St. Louis.
The podcast involves Warren's friends and comedians Andrew Topping, Tim Convy, Joe Murray and Sean O'Brien. Warren said he appreciates the collaborative nature of the project.
"Standup comedy is a lonesome pursuit," he said. "Whenever I do anything that's not just straight joke writing and any projects, I really like collaborating and these guys are really, really funny guys."
Listen to the full discussion:
St. Louis on the Air brings you the stories of St. Louis and the people who live, work and create in our region. St. Louis on the Air host Don Marsh and producers Mary Edwards, Alex Heuer and Lara Hamdan give you the information you need to make informed decisions and stay in touch with our diverse and vibrant St. Louis region.