Wash U Professor Explains Why Political Polls Were Wrong — Again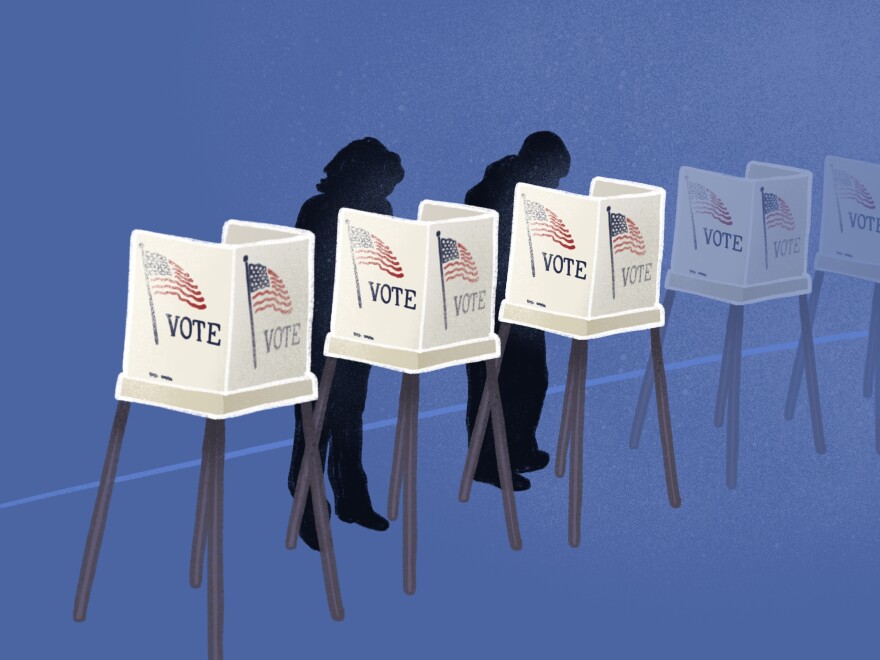 In the weeks leading up to Election Day, most polls showed former Vice President Joe Biden leading by a sizable margin. But Washington University Olin Business School professor Liberty Vittert predicted that the presidential race was still in play — and would be won by a razor-thin margin on either side.
Vittert called the race accurately, as she'd previously done in 2016. While Biden surpassed the 270 electoral votes needed to win the presidency, in key states, his margin of victory was much closer than many pollsters predicted.
As Vittert wrote in a recent editorial, "How were all the pollsters so wrong, again, even after the soul searching and methodological recalibrating that followed 2016?"
The answer, as she explained on Wednesday's St. Louis on the Air, is that pollsters repeated one of their 2016 mistakes — and made a new one as well.
"It's the same mistake in the sense that the pollsters really underestimated the white, rural, middle-America vote for Trump," she said. "And the new mistake is that they did a very bad job of figuring out who the Hispanic vote was going to go for. ... In Florida, in Miami, they didn't think the Hispanic vote was going to go for Trump, and in fact, he actually won significantly more of the Hispanic vote than he got in 2016.
"Pollsters tend to just lump Hispanic and Latino together as one, and they don't differentiate by whether you're Cuban or Venezuelan," she added. "It's notorious that they don't actually split up the Latino vote into different groups."
A feature editor at the Harvard Data Science Review, Vittert also offered some solutions for more accurate polling in the future, including better understanding of data analytics by journalists, moving from cold calls to online surveys and pollsters making a concerted effort to ask better questions.
"There was a study … out of USC, and what they did was they asked people, 'Who are you going to vote for?' And when they did that, Biden was up by 10 points," Vittert said. "But then they changed the question. Instead of asking 'Who are you going to vote for?' they said, 'Who do you think your neighbors are going to vote for?' And all of a sudden Biden's lead reduced to almost just by two points instead of by 10."
"People were much more willing to say who they thought their neighbors were going to vote for, which was really who they were going to vote for, but they didn't have to say it themselves," she said.
"St. Louis on the Air" brings you the stories of St. Louis and the people who live, work and create in our region. The show is hosted by Sarah Fenske and produced by Alex Heuer, Emily Woodbury, Evie Hemphill and Lara Hamdan. The audio engineer is Aaron Doerr.