'The people of St. Louis want to recycle,' says alderwoman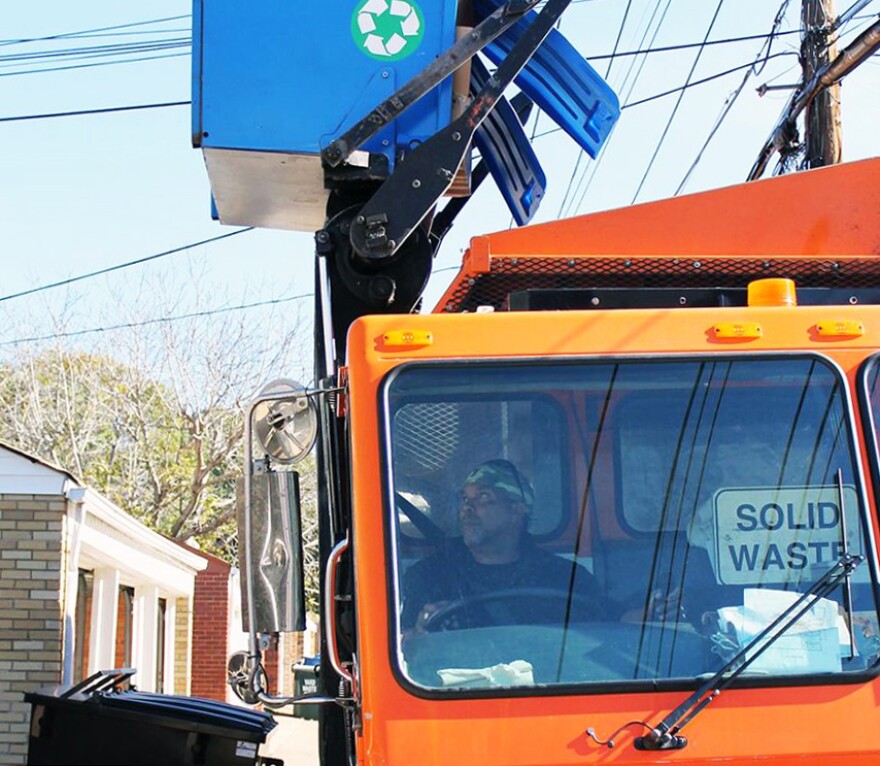 For months, the City of St. Louis has picked up recycling bins from alleys and dumped them in with the trash. Officials blame a labor shortage.
"We have a decent fleet of equipment, but lack enough mechanics to keep them operational today," Commissioner of Refuse Todd Waelterman told St. Louis on the Air.
The city utilizes an average of 40 trucks each day that complete 55 routes. "We keep up with our roll-cart routes daily, but fall behind during the week on alley pickup," Waelterman said. "So far, we have been able to work weekends and catch up by the end of each week."
Until the city is able to resume alley recycling pickups, residents can bring recyclables to 25 drop-off locations throughout the city — a practice that 28th Ward Alderwoman Heather Navarro highly encourages.
"The more that we continue to use those drop-off sites, it really signals to the city that this is important," she said. "The city is going to be issuing new contracts soon for how we handle our waste and who we are using in terms of hauling and that sort of thing, and it's good for the city to know that the people of St. Louis want to recycle."
Alderwoman Heather Navarro joins St. Louis on the Air
If a site's bins are at capacity, residents can call the Citizen Service Bureau at 314-622-4800.
"Let them know the site is full," Navarro said. "The more we drive up that demand, the more likely the city is to find a solution that works."
In addition to discussing inadequate recycling pickup in the city, Navarro also talked about her recent decision to resign from her position on the Board of Aldermen to become the next director of the Midwest Climate Collaborative.
"St. Louis on the Air" brings you the stories of St. Louis and the people who live, work and create in our region. The show is hosted by Sarah Fenske and produced by Alex Heuer, Emily Woodbury, Evie Hemphill, and Kayla Drake. Jane Mather-Glass is our production assistant. The audio engineer is Aaron Doerr.