Chimp attack victim recovering in St. Louis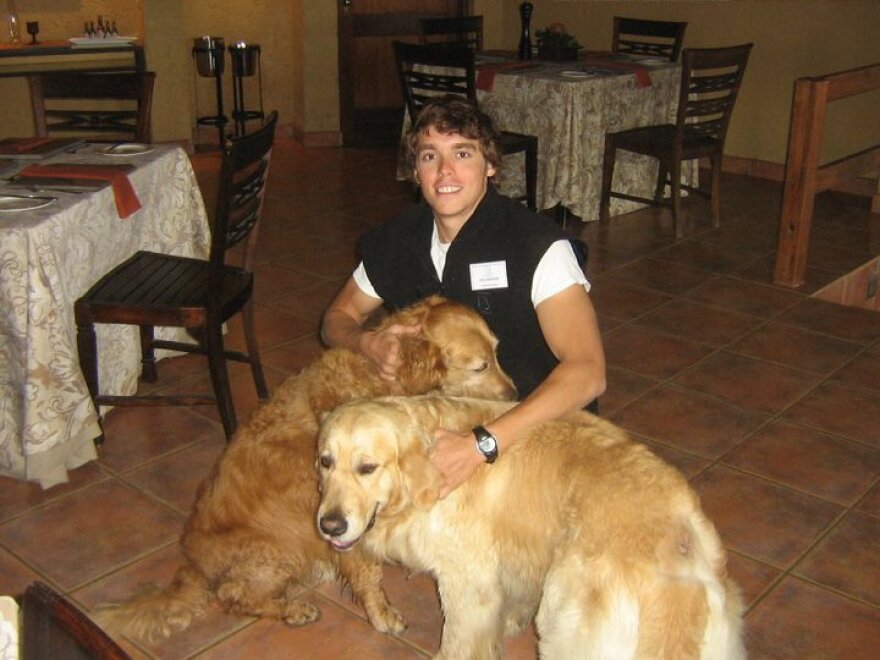 A St. Louis man, who was attacked by chimpanzees at a South African refuge, is now recovering at a St. Louis hospital.
Andrew Oberle, Jr., was pulled under a fence and mauled by chimps at the Jane Goodall Institute's Eden Sanctuary in June. He suffered serious injuries to his head, arms and legs. St. Louis University Hospital chief of plastic surgery Dr. Bruce Kraemer told reporters Thursday that Oberle has a good attitude and is healing well.
"Getting him up and getting him going again is going to be a big issue so we'll see. But there are several rehabilitation areas we talked to about working and partnering and getting him going. So, his time at the hospital could possibly be concluded over the next week or two and moving on to rehabilitation and then we'll see about further operations or things he may need to have then," Kraemer said.
Kraemer says Oberle has had three major operations at St. Louis University Hospital. He was flown back to St. Louis to be treated at the request of his family.
Follow Bill Raack on Twitter: @billraack