Survey Asks How St. Louis Residents Would Use A Bike Share System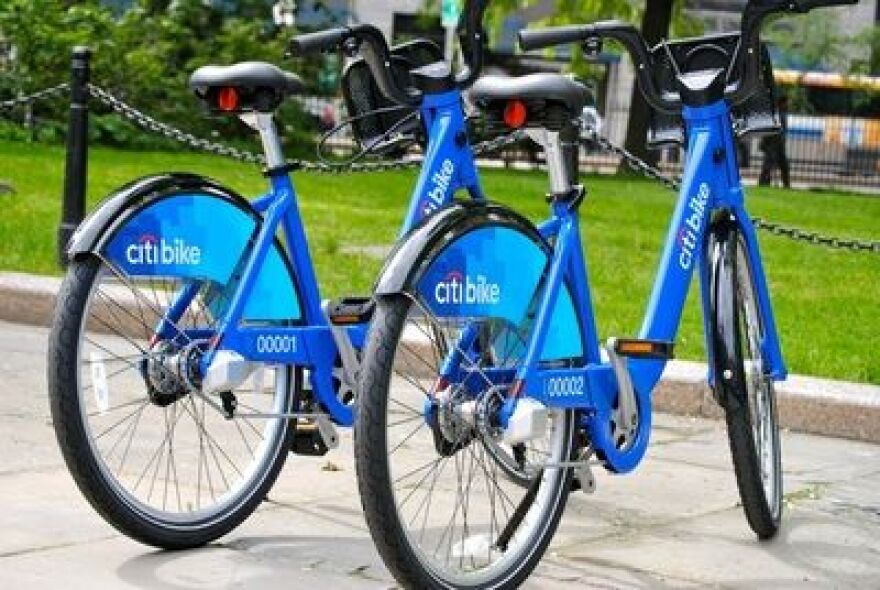 Local residents still have a chance to weigh in on a possible bike share plan for St. Louis.
Great Rivers Greenway District has been working with the City of St. Louis, St. Louis County, Metro Transit and other groups since last spring to study the feasibility of such a cycle sharing system here.
Residents have through Tuesday at midnight to take the latest survey focusing on potential usage, which was released in August by Great Rivers Greenway and bike share planning firm Alta Planning + Design.
"It asks people, 'Would you use bike share and if so, where are some of the destinations you would like to go?'" said Elizabeth Simons, Great Rivers Greenway assistant project manager. "'And if you're not interested in using bike share, what are some for the barriers that would prevent you for using bike share?'"
On the St. Louis Bike Share website, people can also suggest possible locations for bike share hubs.
Simons said a survey done earlier this year showed there's a lot of interest in bringing a cycle sharing system to St. Louis. Many other cities across the country have bike shares, including in Kansas City where a system recently expanded.
The survey results also will give the St. Louis coalition an estimate of what revenues and costs could be expected from a system. That in turn, Simons said, will direct suggestions for possible funding sources and ownership models.
"When we know the percentage of people that are interested in using bike share and where they might want to use it, that helps us in developing that business plan and system plan," Simons said.
The results from the most recent survey will be shared at a fall community meeting. A final report on the study from Alta Planning + Design is expected by the end of the year.