Next phase of St. Louis County Library renovations to begin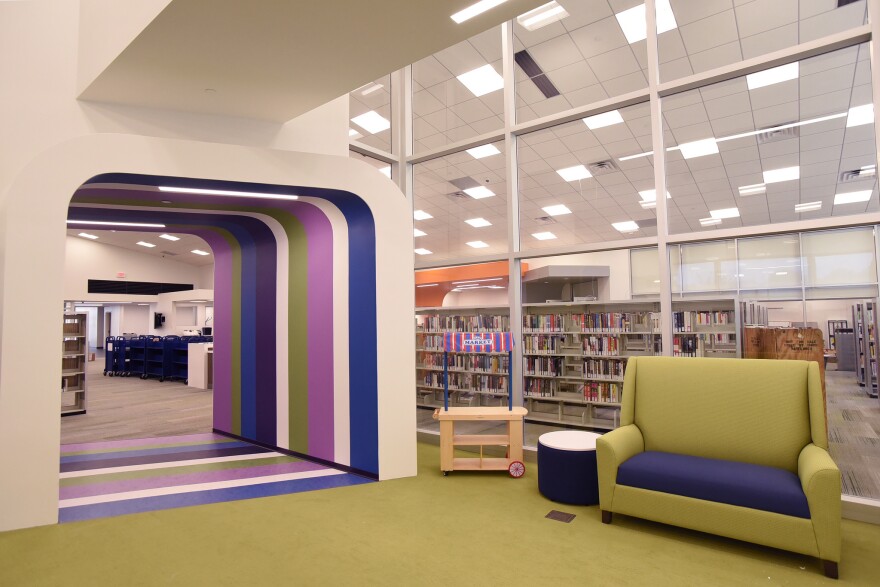 Phase two of a project to replace or renovate 19 of the 20 St. Louis County Library brancheis set to get underway this month.
The first phase of what's called the "Your Library Renewed" campaign included 11 projects throughout the county. Kristen Sorth, library system director, says that work cost about $58 million, which came from a 2012 property tax increase. Phase two will cost about $79 million.
"We just felt that it was time for an update to our facilities that reflected who we are as a system," Sorth said in an interview. "They're great branches but they were not built for a modern library in terms of technology and the way that patrons want to use the space, so we just felt it was time."
Sorth says new patron registration has gone up about 43 percent at the 11 branches that have been renovated so far.
"And then we just have huge increases in usage and program attendance and circulation numbers so we're really seeing some pretty fabulous statistics in terms of usage of the branches."
The first branches to be closed for renovations in phase two are Bridgeton Trails (Oct. 22), Florissant Valley (Oct. 29) and Daniel Boone in Ellisville (Nov. 5.)