Hopefuls get first look at free restaurant space up for grabs in St. Louis contest
A contest offering a free restaurant space catty-cornered from Crown Candy Kitchen on St. Louis Avenue is hitting its stride.
More than 100 people have contacted organizers about the Fantasy Food Fare Business Competition. Today, in the first of two informational meetings, a half-dozen toured the 4,000-square-foot space at 2720 N. 14th Street.
Lynette Watson of the St. Louis Small Business Development Center hopes a new eating establishment will lead to other opportunities in the area.
"It would be an anchor for other businesses, in addition to Crown Candy," Watson said.
Serving the community
The contest package is worth $100,000. The winner will receive two years' free rent with an outfitted kitchen, mentorship and marketing assistance.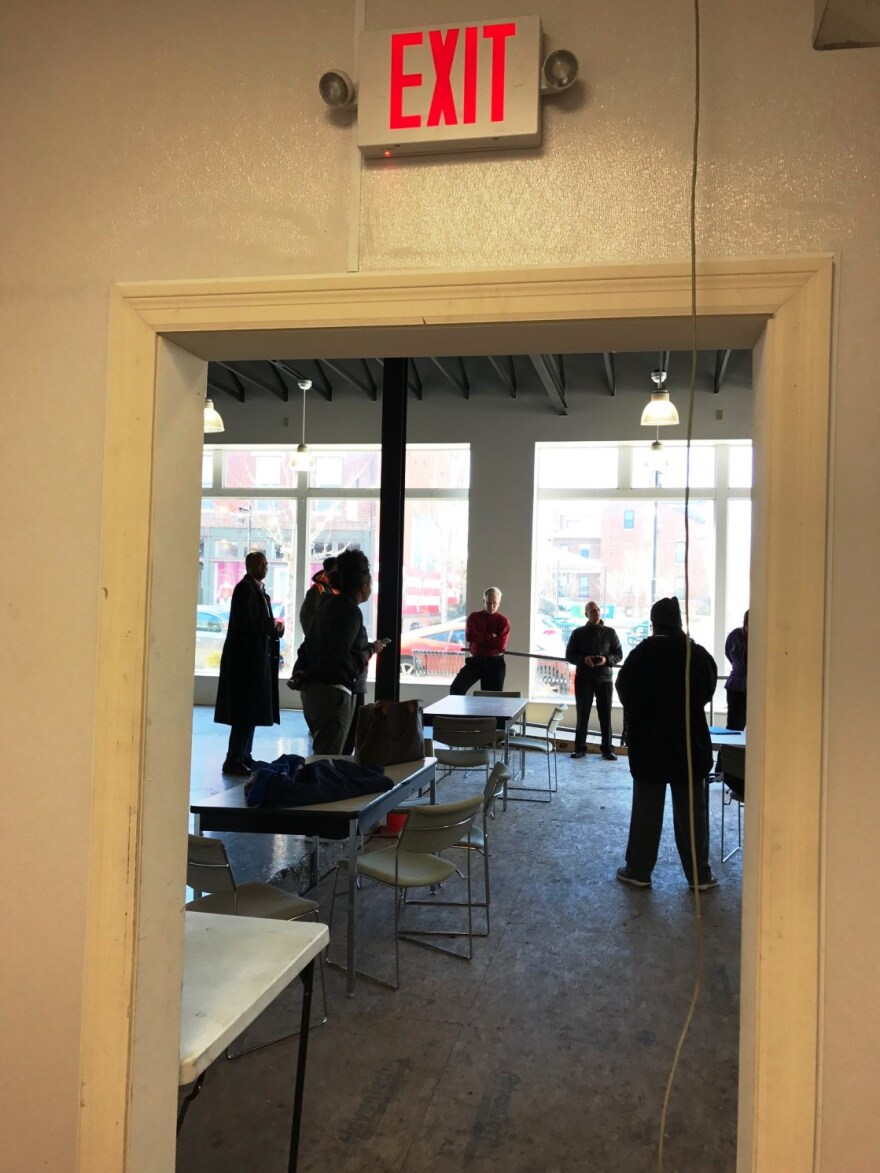 Yashica McKinney hopes to open a second spot for her Washington Avenue startup, called "Desserts Out The Jar." She creates treats like banana pudding and peach pie in small Mason jars.
"We would like a storefront where people could come in and actually purchase our goods," she said.
McKinney, who has been in business since 2014, would like to open a casual restaurant that would offer classes for local children to teach them about entrepreneurship and life skills.
"I love the youth and I love cooking and baking so to put those two together; it would be awesome," she said.
To have a chance at winning, the contestants need a plan to involve the community through employment or other supports. They must have access to working capital, either resources of their own or borrowed money, and at least one year of experience.
Myron Lindsay, who has worked as a cook, bartender and manager, has ideas about serving the community with his fresh-casual restaurant concept.
"Maybe, for every five sandwiches I sell, I can provide a lunch for a kid who wouldn't otherwise get it, in the summertime," Lindsay said.
Counting on NGA
Besides the St. Louis Small Business Development Center, Rise Community Development and Equifax consumer credit company are co-sponsors of the contest.
It aims to help successfully launch an eating establishment before construction begins on the $1.75 billion National Geospatial-Intelligence Agency, which will be a little more than a mile away, to help sustain the restaurant.
Cearia Jackson, who has been a chef at a variety of local kitchens, is open to ideas about what kind of restaurant would work.
"I don't want to put myself in a box," Jackson said. "That's why I came; to just check out and see what's needed in the community."
Veronica Holden owns La Mancha Coffee, just down the street, and has canvassed neighborhood residents for their ideas.
"Pizza is what everyone wants," Holden said.
Residents will be involved in the final selection.
Andy Karandzieff's family has owned the iconic Crown Candy Kitchen at 1401 St. Louis Avenue for more than 100 years. During his time there, he's seen lots of ideas come and go for the space across the street.
"A barbeque place, an Asian place, a Mexican place," Karandzieff said. "I'm afraid to get my hopes up too high."
But this time, organizers say their plan is the real thing. They're taking applications through Jan. 31, and expect to narrow the competition to the top 25 by mid-February.
"The contest is shining a new light on Old North," Karandzieff said. "It will be exciting to have something new in the neighborhood."
Restaurant Contest Timeline
Monday, Jan. 2: Applications period opened online
Wednesday, Jan. 11: Informational meeting from 6 to 7 p.m. at prospective restaurant location
Tuesday, Jan. 31: Application period closes
Mid-February: Top 25 announced
Follow Nancy on Twitter: @NancyFowlerSTL