Boehner to RNC delegates: Ill. key to maintaining GOP House majority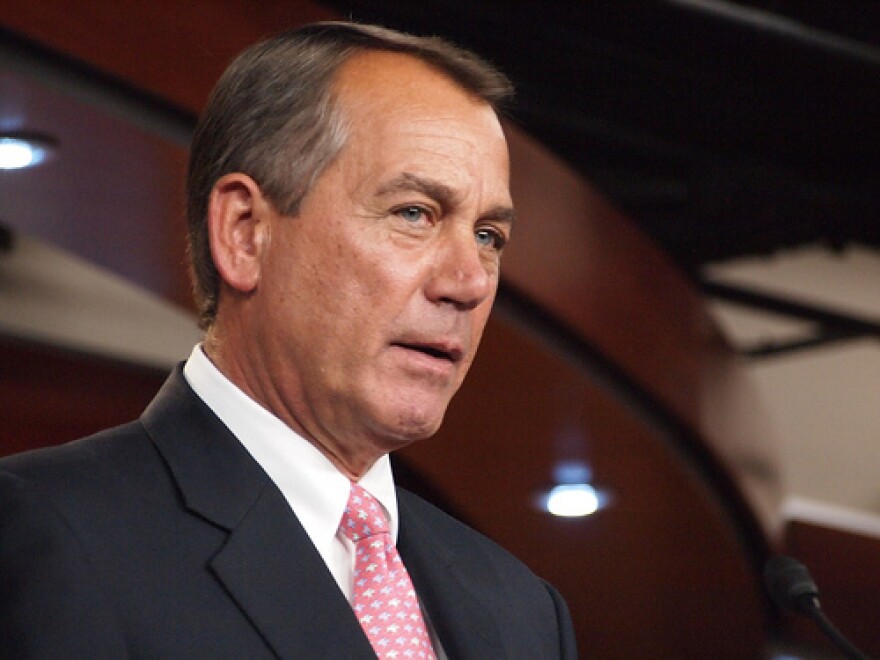 Reporting in this story from Illinois Public Radio's Amanda Vinicky
Illinois delegates to the Republican National Convention in Tampa got a pep talk yesterday from US House Speaker John Boehner. He says Illinois is key to the GOP maintaining its House majority.
Illinois Republicans made gains in Congress two years ago, winning enough seats that more Republicans than Democrats now represent Illinois in Washington. It's the opposite in Springfield, where Democrats outnumber Republicans in both chambers of the Illinois General Assembly.
That's making it difficult for the GOP to hold onto its gains at the federal level. Because Illinois Democrats control the statehouse, they drew the new electoral map that will be in effect for this November's elections. And Speaker of the US House John Boehner says they went wild drawing the lines to their advantage.
"But you know in the Midwest we've got a saying that some of you will recall," Boehner said. "Pigs get fat, hogs get slaughtered. And they did a lot of overreaching, the Illinois Democrats, and as a result we've got some real opportunities."
Six Congressional districts are considered in play. The outcomes of those Illinois races could hold the key to which party controls Congress.
See more stories on issues and elections from St. Louis Public Radio, the St. Louis Beacon and Nine Network of Public Media at BeyondNovember.org.
Follow Amanda Vinicky on Twitter: @amandavinicky