U.S. House Speaker Boehner To Be In St. Louis For Fundraising Event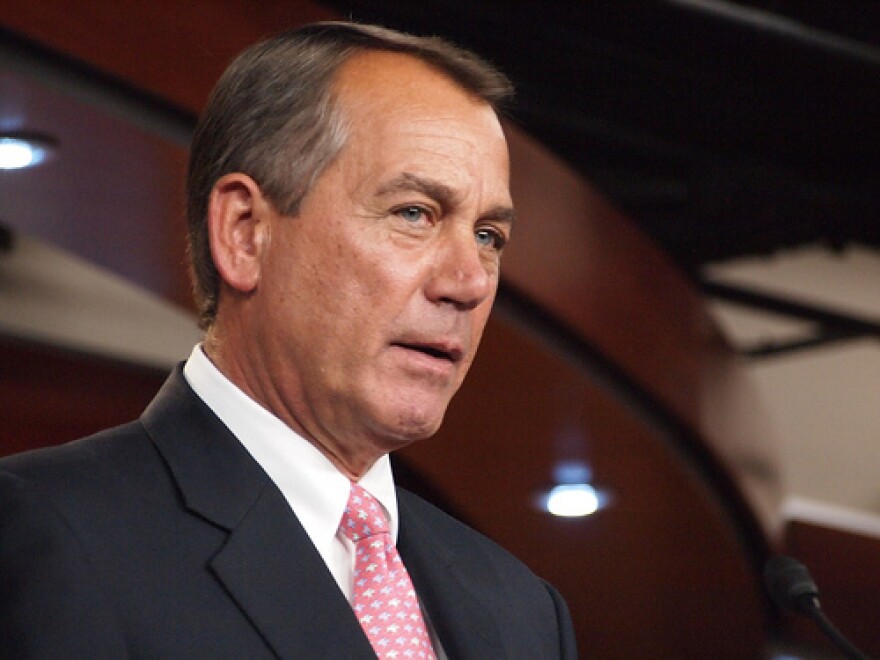 U.S. House Speaker John Boehner will be the special guest – and the chief beneficiary – at a fundraising event in St. Louis this evening at the Ladue home of wealthy businessman Dave Spence and his wife, Suzie Spence.
The gathering – billed as a "roundtable and reception" -- is co-hosted by all six of Missouri's Republican members of Congress, including Ann Wagner of Ballwin. Most are expected to attend.
Tickets range from $1,000 a person to $25,000 for host-committee couples for the event, slated for early this evening.
According to the invitation, all of the money is to go to Boehner's campaign committee. Boehner, of Ohio, is seeking re-election this fall. He also is believed to be facing some internal GOP challenges, particularly from tea-party factions that view Boehner as too moderate.
The fact that all six of Missouri's GOP members of Congress -- most of whom also have tea-party ties -- are co-hosting the speaker's fundraising event indicates that all six appear to be in Boehner's camp.
Sources say that tonight's attendees are expected to include former state House Speaker Catherine Hanaway, an announced candidate for Missouri governor in 2016. Spence was the unsuccessful GOP nominee for governor in 2012.
Besides Wagner, the other Missouri members of Congress sponsoring the reception include: Sam Graves of Tarkio, Vicky Hartzler of Harrisonville, Billy Long of Springfield, Jason Smith of Salem, and Blaine Luetkemeyer of St. Elizabeth.