Politically Speaking: Sen. Schatz on floods, transportation needs and that pesky county sales tax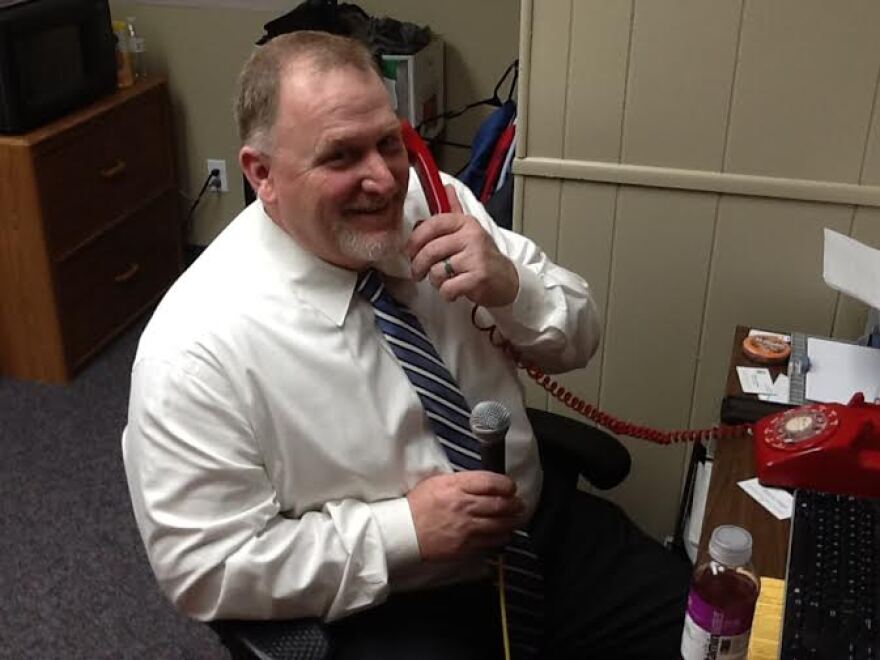 On this week's edition of the Politically Speaking podcast, St. Louis Public Radio's Jason Rosenbaum and Jo Mannies are pleased to welcome state Sen. Dave Schatz to the program for the first time.
Schatz is a Republican hailing from rural Franklin County. The Sullivan native's state Senate district encompasses western St. Louis County and all of Franklin County.
Schatz's family owns a utility contracting business. He successfully sought a vacant House seat in 2010. He then filed to run for the 26th District Senate seat in 2014, which was occupied at the time by Sen. Brian Nieves. Nieves ultimately decided against running for re-election, while prominent GOPers like former House Speaker Tim Jones and former Sen. Jane Cunningham chose not to challenge Schatz in the primary. This effectively handed the election to Schatz, since winning the Republican primary in the 26th District is tantamount to election.
Since he entered the legislature, Schatz became a key player on bolstering funding for transportation. He's been an advocate for requiring people to get a prescription before getting pseudoephedrine, an ingredient in cold medicine that's often used for meth production.
Here's what Schatz had to say on the show:
Schatz says there may be conversations about how to prevent big floods like the one that hit a couple of weeks ago in Franklin County. But he went onto say that "he's not sure that we can prevent something like this in the way that it came. ... No one could stop the flow of water when we get eight, nine, 10, 11 inches of rain over a period of just a day or two or three days."
He says the legislature should raise the fuel tax modestly "to make sure we can meet that federal match and not let those federal dollars go somewhere else." Lawmakers almost passed a 1.5-cent gas tax hike during the last session.
Schatz was a key supporter of changing the distribution equation for St. Louis County's 1-cent sales tax, which was strongly supported by officials in Chesterfield. That issue was effectively used as leverage against legislation authorizing a law enforcement sales tax hike in unincorporated St. Louis County, a big priority for St. Louis County Executive Steve Stenger. Schatz said Stenger's sales tax bid would likely not pass again this year without changes to the county distribution system.
Schatz is less bullish on efforts to overhaul the state's ethics laws, including a bill to bar lawmakers from becoming lobbyists right away. He also questioned if the public is really that engaged about the issue. "It's something that's going to be a challenge," he said. "A lot of people talk about it. … I'm not sure that the people that I speak to in my district on a day-to-day basis are as concerned about ethics reform as some of the folks in the media are," he said. "They're worried about jobs, job creation, flood waters, things of that nature that are more important to them."
Follow Jason Rosenbaum on Twitter: @jrosenbaum
Follow Jo Mannies on Twitter: @jmannies
Follow Dave Schatz on Twitter: @DaveSchatz26
Music: "When You Were Young" by The Killers