On final day to apply, how FEMA helps people with communication barriers access flood aid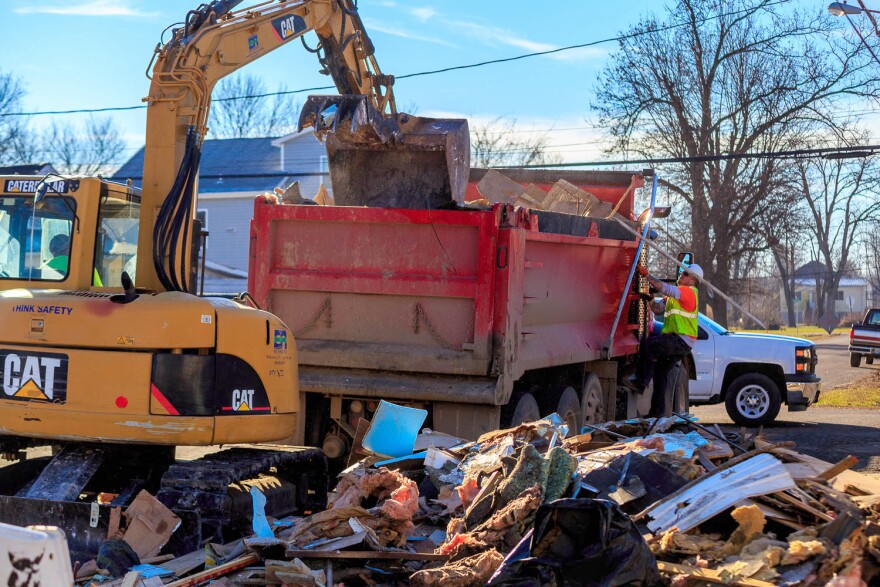 Monday is the last day Missourians affected by the mid-winter floods can apply for federal aid.
According to Federal Emergency Management Administration spokesperson, John Mills, FEMA teams have canvassed all the neighborhoods known to have been impacted by the floods and handed out application instructions in English and Spanish.
"They went door to door meeting with survivors. And part of their job is to identify language needs in those hard-hit communities," said FEMA's John Mills.
While going door to door, those teams found families that speak Spanish, Bosnian, Vietnamese, Russian, Nepali, Arabic, Somali and Korean.
Mills said some FEMA staff in Missouri can speak other languages, but translators who speak dozens more are available to help people apply for aid over the phone.
"That's not to say people don't understand and are not completely fluent in English, but if people are traumatized and affected by a disaster, sometimes disaster survivors are more comfortable communicating in their primary language," Mills said.
To help people who are deaf or hard-of-hearing, FEMA staffed its Missouri disaster recovery centers with American Sign Language interpreters.
"The goal here is to provide equal access to information about disaster aid to everyone in impacted neighborhoods, including people with limited English proficiency. It's about fairness, it's about ethics and it's about following the law," Mills said.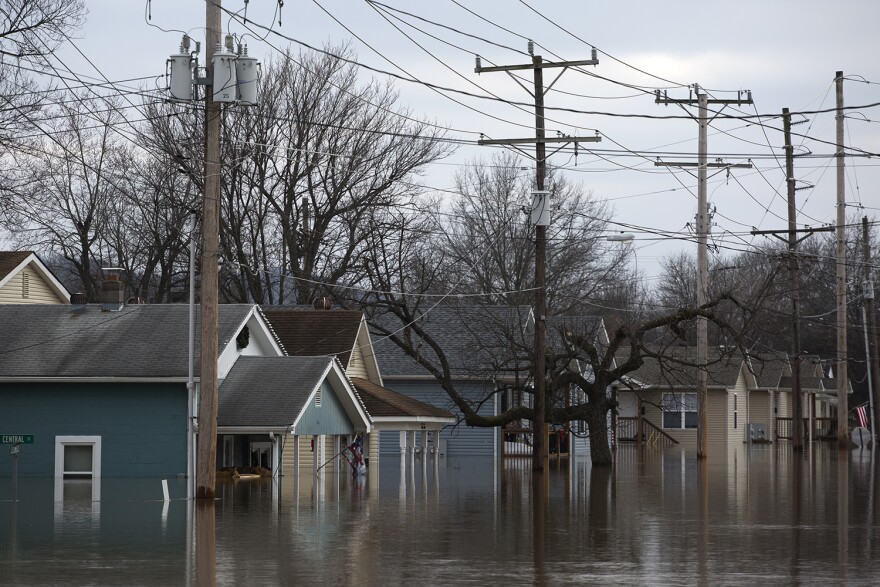 Catholic Charities recruited Spanish speakers to help at the multi-agency resource centers set up right after the floods, but Karen Wallensak of Catholic Charities said the speakers didn't report helping anyone.
"We do believe there are some Latinos affected by the disaster, but many are undocumented and would not qualify for FEMA support anyway. Nor would they risk revealing themselves to government authorities," said Wallensak in an email.
According to FEMA's Mills it is possible for households with undocumented immigrants to qualify for aid.
"Someone in the household will be asked to provide a social security number. So, if a child has a social security number that household may register for FEMA assistance using the social security number of a documented child," Mills said.
So far FEMA has helped Missourians receive more than $75 million in aid. More than $50 million of that aid comes from National Flood Insurance payments.
Statewide more than 2,200 households have received individual assistance from FEMA. About 1,400 of those households are in the St. Louis area. More than two-thirds of the individual assistance funds distributed in Missouri went to St. Louisans. Jefferson County received the most, about $4 million in individual assistance aid.
The deadline for Missourians to apply for aid is midnight online. Phone applications are accepted at 800-621-3362 until 10 p.m. Those who are hard of hearing can use TTY (text telephone) by calling 800-462-7585. Video Relay Service is available at 800-621-3362.
Follow Camille Phillips on Twitter: @cmpcamille.