St. Louis Public Radio's Chris McDaniel and Véronique LaCapra have been investigating Missouri's execution process and the legal and ethical questions around how the state is obtaining its execution drug. Since most drug manufacturers don't want their products used for lethal injection, Missouri has had to go to great lengths to find a supply. Read their extensive reporting below and related stories from the St. Louis Public Radio newsroom.
State sets execution date for Russell Bucklew
The Missouri Supreme Court has set March 20, 2018, as the execution date for a Cape Girardeau man who shot and killed a romantic rival in 1996.
Russell Bucklew, 49, had previously been scheduled to die in 2014. But days before the execution date, he sued in federal court, arguing that he has a medical condition making lethal injection cruel and unusual punishment. The U.S. Supreme Court halted the execution so the case could heard through the legal system.
Bucklew has cavernous hemangioma, a condition that causes his blood vessels to form tumors inside his body, especially in areas like the nose and throat. One tumor, the suit said, blocked parts of his airway, and could cause choking or suffocation if it ruptured during the execution. The suit also said the condition meant the lethal injection drugs might not circulate as needed, which would prolong the execution and likely cause Bucklew extreme pain.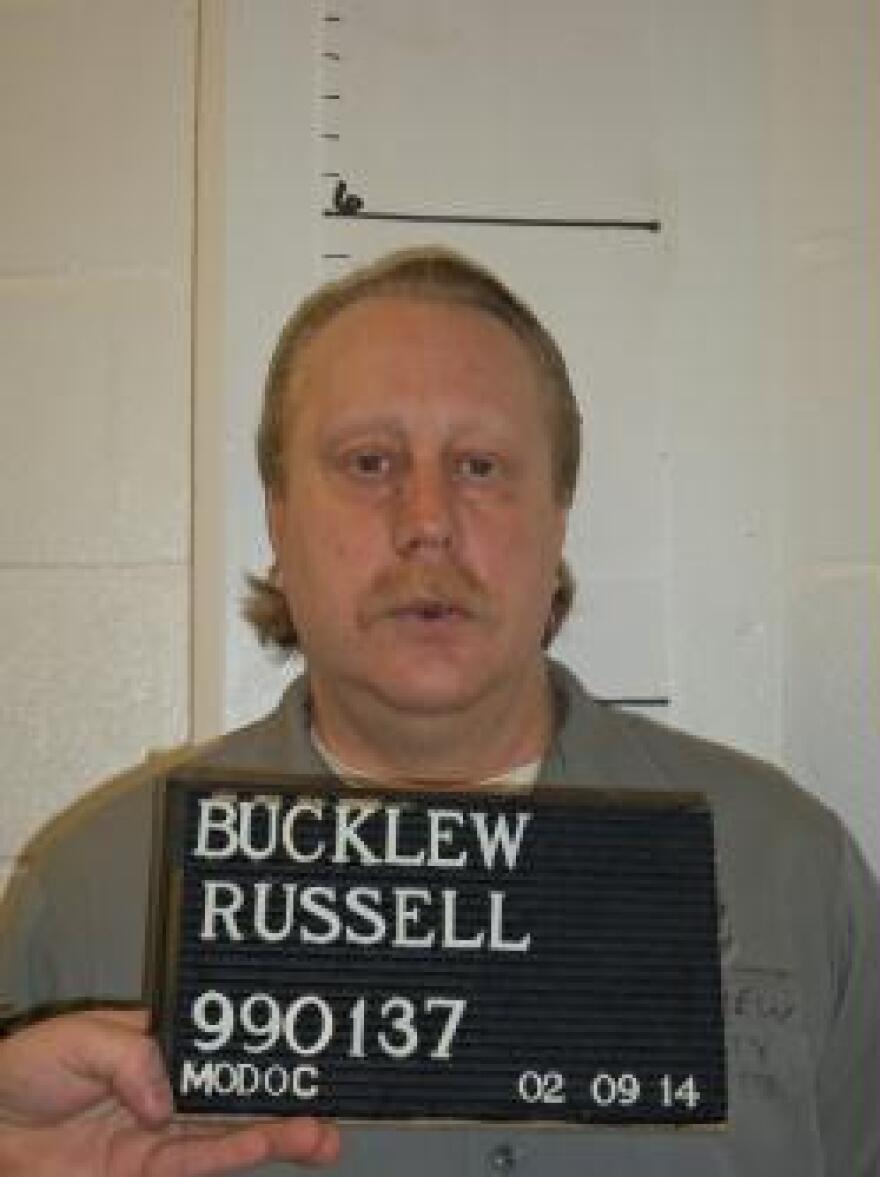 A federal judge threw out two of Bucklew's arguments in January 2016, and ruled against him on the remaining claim in June. The judge wrote that Bucklew could not say for sure the execution would cause extreme pain or put him at risk of choking. What's more, the judge wrote, Bucklew had not suggested reasonable alternatives that would lessen the pain or reduce the risk of choking.
Bucklew has appealed that ruling to the 8th U.S. Circuit Court of Appeals. But in an order issued Tuesday, the state Supreme Court scheduled a new execution date anyway.
In a statement, Bucklew's attorney called the decision "premature." She said she plans to keep "vigorously litigating Mr. Bucklew's Eighth Amendment claims, and we intend to seek a stay of this execution date."
Follow Rachel on Twitter: @rlippmann