St. Louis alley recycling remains on hold, due to shortage of drivers and mechanics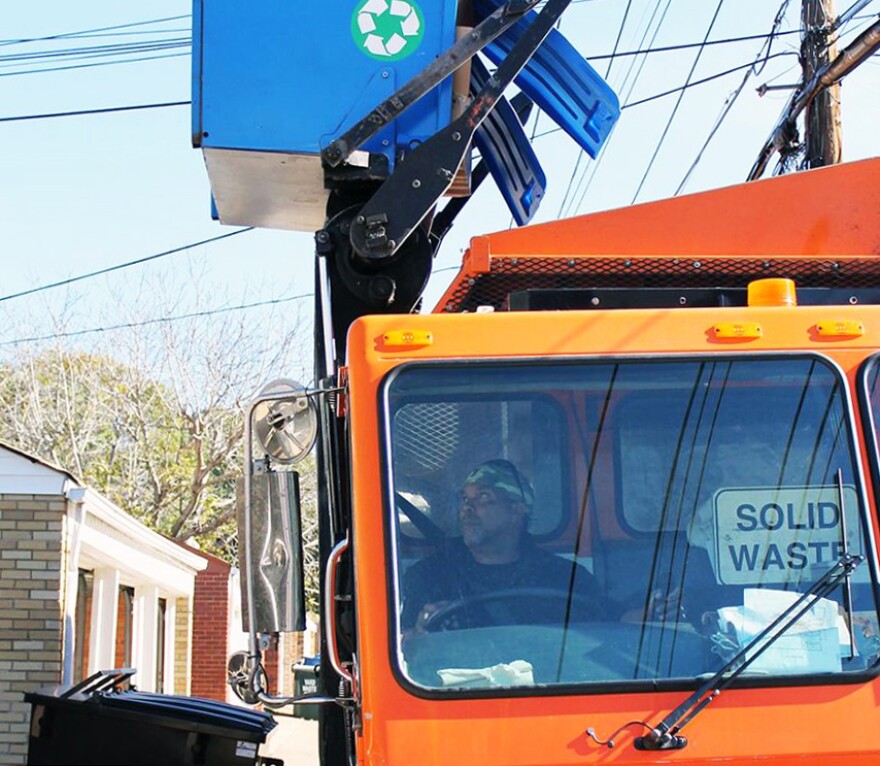 The City of St. Louis stopped sorting trash and recycling months ago — meaning glass, plastic and other recyclables collected from alley bins are going straight into the landfill.
City officials had hoped to resume regular recycling this month, but an ongoing labor shortage has thrown a wrench into those plans.
Though a hiring bonus has attracted more truck driver applicants in recent months, the city's Refuse Division is now facing a different challenge: trying to find enough trained mechanics to repair its aging fleet. Without enough trucks on the road, St. Louis officials say recycling operations will not resume until sometime in 2022.
The city began offering new hires a $3,000 bonus this summer to recruit more truck drivers. Since August, the Refuse Division has hired 20 drivers, said Commissioner of Refuse Todd Waelterman. Of those, about 15 have gone through the four-month training process.
"During that same period, I had six or eight people retire," Waelterman said. "In this field, we're battling retirement; baby boomers are leaving." The department currently has 61 drivers, with room to hire eight more, he said.
Despite the uptick in hiring, the city has yet to resume regular recycling operations, largely due to a limited number of collection trucks.
"We could do the recycling if we had enough trucks up and running right now," Waelterman said. "But we don't have enough trucks because we can't find mechanics. The mechanic shortage is worse than the operator shortage."
The Refuse Division is about 15 to 20 trucks short, according to a memo that Betherny Williams, the director of the Streets Department, sent to the Board of Aldermen on Dec. 18.
"Reinstating an effective alleyway recycling collection plan will take 45 operators and 45 trucks running on a daily basis," Williams wrote. "While progress is being made with hiring operators and mechanics, we still have work to do."
City officials did not specify when exactly alley recycling could restart next year. Until then, residents can bring recyclables to drop-off locations throughout the city.
Elysia Musumeci, sustainability education and outreach coordinator with Brightside St. Louis, said she hopes residents will take the time to "go a little bit out of their way and find a drop-off location," so they can continue recycling.
"Waste increases by 25% over the holidays," Musumeci said. "We need everyone to keep a positive attitude and do what they can to reduce waste in the first place and then recycle what they can when it's convenient for them."
Residents can drop off recycling at the following locations:
Follow Shahla on Twitter: @shahlafarzan