A Revival Of St. Louis' Streetcar System? Proponents Say It Could Happen By 2016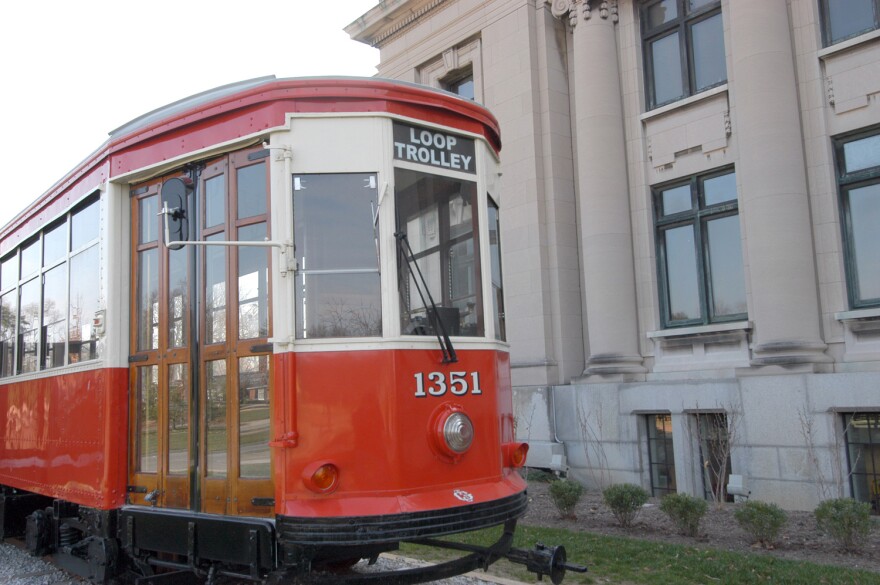 St. Louis has a long had a special relationship with the trolley. It's a relationship immortalized by actor and singer Judy Garland in the film Meet Me In St. Louis.
Currently, there are independent efforts in St. Louis to revive the presence of a trolley, or as some proponents say, streetcar.
"When people say trolley they associate it with vintage cars, rambling along, and (this proposal) is for modern trains which carry fifty people and would come by every ten minutes at peak," said Maggie Campbell, President and CEO of the Partnership for Downtown St. Louis. "I think streetcar connotes the right impression."
Campbell spoke with host Don Marsh about the recently completed first step, a feasibility study concerning the revival of streetcars.
Proponents say the St. Louis Streetcar is designed to be modern transit system of lines connecting Downtown St. Louis, Carr Square, St. Louis Place, Old North, Midtown, Grand Center, and the Central West End.
The effort is part of the Downtown Next 2020 Vision.
"If all goes well we could be riding the streetcar in 2016 or 2017," said Campbell.
There is a separate Loop Trolley project between the Delmar Loop and Forest Park. Check out Tim Lloyd's story for more information about the streetcar effort in St. Louis.
Follow St. Louis on the Air on Twitter - @STLonAir