Tijuana Brass trumpeter Herb Alpert brings art as well as music to St. Louis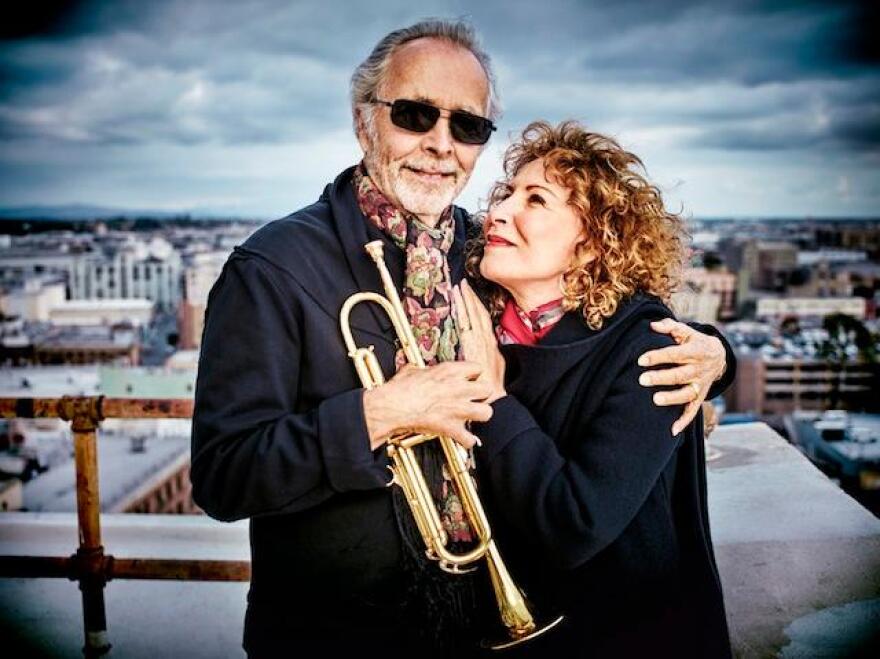 "When [The Lonely Bull] was Top 10, I got a letter from a lady in Germany who said, 'Dear Mr. Alpert. Thank you for sending me on this vicarious trip to Tijuana' … and then I thought, 'Wow, that music was so visual for her, it transported her … that's the type of music I wanna make.'" Herb Alpert recalled on Monday's St. Louis on the Air. "I wanna make music that takes you some place."
That music has earned Alpert nine Grammy awards, 15 gold and 14 platinum records during his seven-decade career. But for over half of his life, he has also been an abstract impressionist painter and sculptor. He joined host Don Marsh via phone for a discussion about his art as well as his music in advance of his sold-out show at The Grandel next weekend. His weekend-long art exhibit is free and open to the public.
"Music and art resonates, not in the eyes, but in the soul," Alpert said, reflecting on his own body of work. "When you hear something you like – when you see a piece of art that touches you, your body tells you what it likes. And I think that's a very important ingredient – not to be too analytical about everything that happens in the art world, just feel it. It's all about a feel."
Alpert expresses himself through a variety of means, from sculpting with bronze and painting abstract expressionism to playing the improvisational jazz on the trumpet, however, he said he only has one person in mind when he creates.
"[I'm] not trying to please anyone; I'm trying to please myself first. I've always approached art that way, and my music that way," Alpert said. "I feel if it's fun for me to play, it might be fun for some other people to listen to."
In addition to creating, Alpert has also dedicated time philanthropically. He and his wife of 44 years, Grammy award-winning singer Lani Hall, are on a mission to bring creative arts and compassion to young students through the Herb Alpert Foundation.
"All kids have creative energy, and I think we just have to help them explore it," Alpert said. "They could write poetry, dance, sculpt, paint … and if they do it long enough, they start getting a little excited about their own uniqueness. And if they can appreciate their own uniqueness, hopefully they can appreciate the uniqueness in others."
Like some of the children Alpert has helped find a creative outlet, he started playing music when he was 8 years old, selecting a trumpet to play by happenstance.
"I couldn't make a sound out of it," Alpert noted. "I thought you just blow hot air into the mouth piece, but when I finally did [play it], this trumpet was talking for me because I'm a card-carrying introvert, and as a kid, it was even more severe. This trumpet was making noise for me and it was talking for me. It was saying things I couldn't get out of my mouth, and so we became really good friends. Obviously it changed my life."
Listen to the full conversation:
Related Event
What: "The Art of Herb Alpert" painting and sculpture exhibit
When: 6 p.m. Friday, Aug. 17, 2018 through 7 p.m. Sunday Aug. 19, 2018
Where: The Grandel (3610 Grandel Square, St. Louis, MO 63103)
More information
St. Louis on the Air brings you the stories of St. Louis and the people who live, work and create in our region. St. Louis on the Air host Don Marsh and producers Mary Edwards, Alex Heuer, Evie Hemphill and Caitlin Lally give you the information you need to make informed decisions and stay in touch with our diverse and vibrant St. Louis region.