Missouri Republican Leaders Seek To Change Voter ID Laws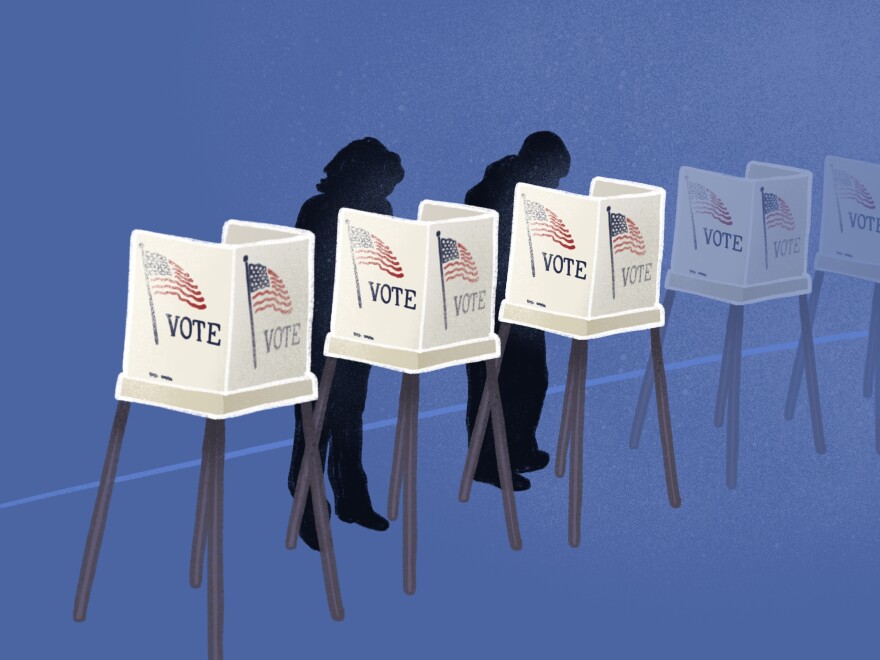 Republican lawmakers in Jefferson City are seeking to make changes in the state's photo ID laws as they pertain to elections. Rep. John Simmons, R-Washington, sponsored HB 334 — which passed the House on Feb. 24 and is on its way to the Senate for consideration.
It would require voters to produce a photo ID in order to cast a ballot. Any voter without one would have to vote with a provisional ballot instead. According to the Missouri Voter Protection Coalition, this legislation could impact about 200,000 Missouri voters who do not have a current state-issued photo ID.
On Tuesday's St. Louis on the Air, Simmons joined host Sarah Fenske to explain why he supports the proposal and how it differs from previous attempts to change the state's photo ID laws. The Missouri Supreme Court struck down a portion of a photo ID law in January 2020, which would have required voters without photo ID to sign affidavits before voting.
"The bill is kind of a response to that decision," Simmons said. "What that legislation did originally was it created three pathways for people to vote: They could show the government-issued photo ID; you could also show a non-photo ID like a bank statement or utility bill, but then you had to sign a statement saying that you didn't really have an ID and that you are who you said you were. And then the third option was this provisional ballot.
"My bill just takes out that second option," he said. "So there won't be the option to bring a utility bill or a voter card without some other form of viable identification. So it just simplifies and really is a response to what the court decided back in January of 2020."
"St. Louis on the Air" brings you the stories of St. Louis and the people who live, work and create in our region. The show is hosted by Sarah Fenske and produced by Alex Heuer, Emily Woodbury, Evie Hemphill and Lara Hamdan. The audio engineer is Aaron Doerr.